---
The Drawing Room Antiques
THE GRAND TOUR
A COLLECTION OF OBJECTS PURCHASED BY TRAVELERS ABROAD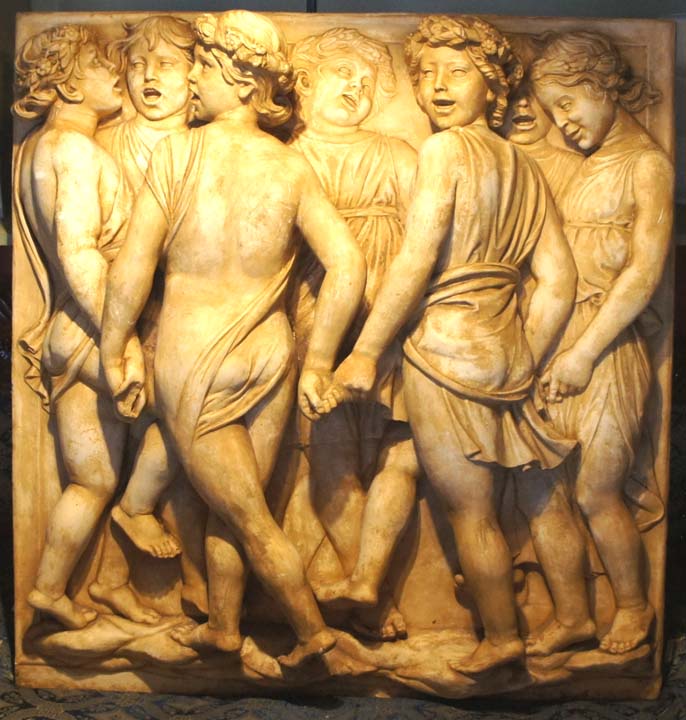 Offering a copy (cast by Caproni of Boston: early 20th century) of a section of the Luca della Robbia Cantorie. His first documented commission was the Cantoria (Singing Gallery (1431-1438) for the organ loft of the Cathedral of Florence. During the 7 years it took della Robbia to carve the reliefs under the supervision of Brunelleschi, his style developed. While the earliest carved panels are fairly symmetric and lack movement, in later panels the movement of the singers becomes much more evident and dynamic. The Singing Gallery shows children singing, dancing, and making music to "praise the Lord" in the words of Psalm 150. Their figures are at once lively, finely observed, and gracefully combined in groups designed to fit the then panels of the gallery. The advanced nature of the work has been seen to establish Luca della Robbia's skill in stone as well as secure his place as a major Florentine artist and student of Renaissance naturalism. Most museums in the U.S. have Caproni cast pieces in their collection. The size of this piece is 38" x 39" and is 7" deep. Condition. Scuffs consistent with age. No cracks. From a private home in Jamaica Plains, Ma. The firm of Caproni (Boston, Ma) was allowed to make life casts of hundreds of famous and well known marble works of art. Price: $2,750.00.
---
---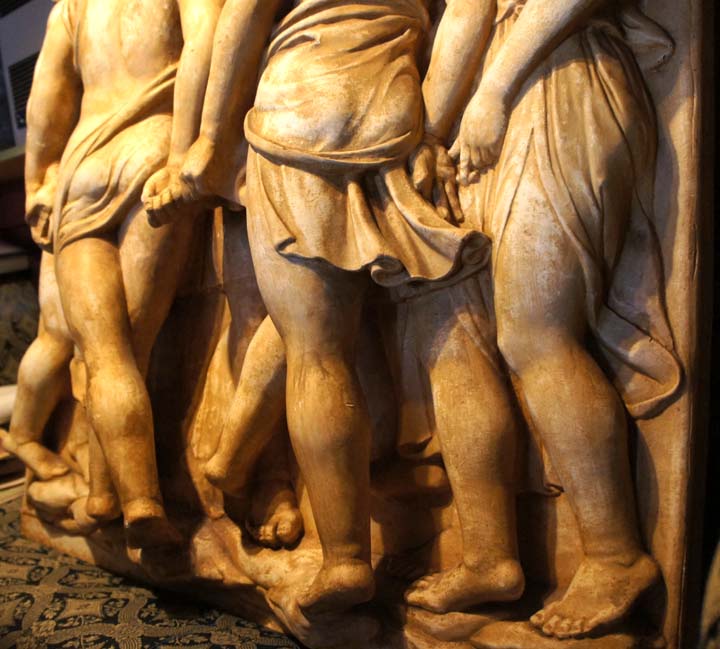 ---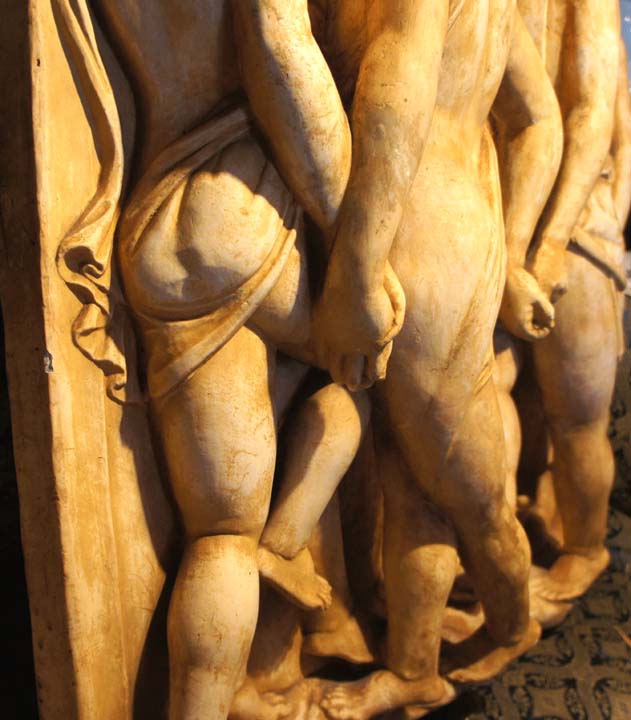 ---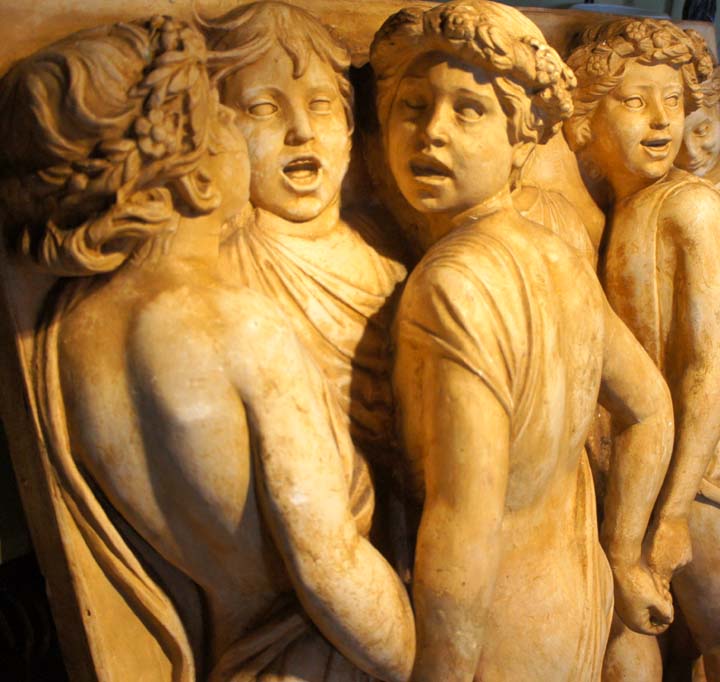 ---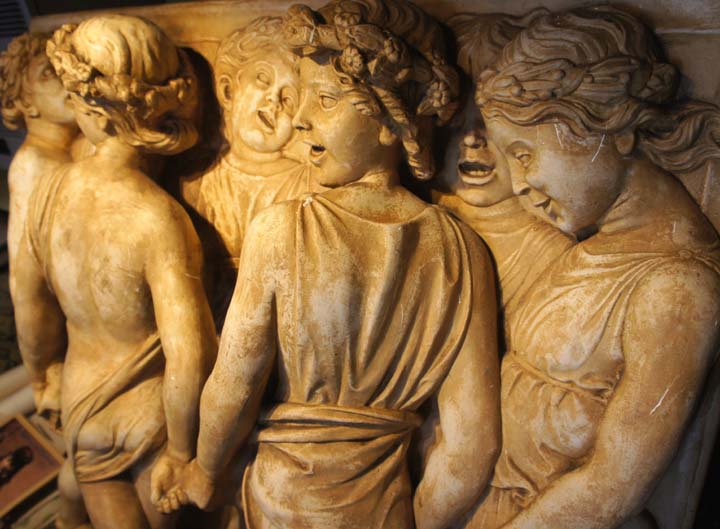 ---
---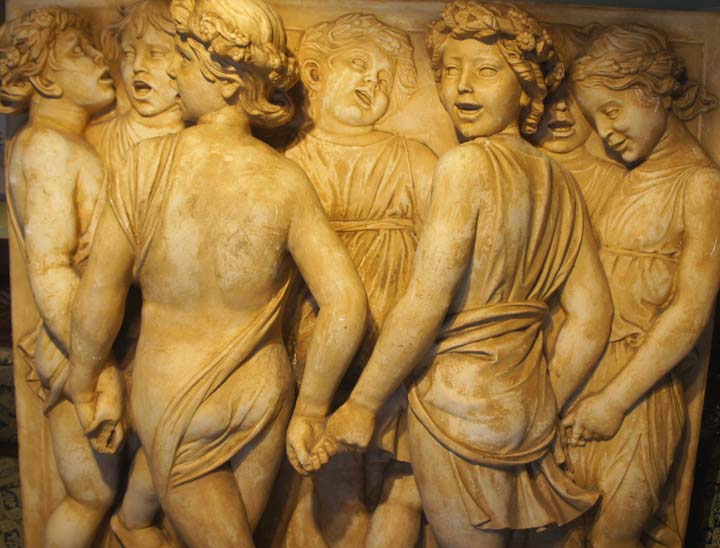 ---
ZSOLNAY // FURNITURE // GLASS // PORCELAIN // POTTERY // METAL
LIGHTING // PAINTINGS // EPHEMERA // TEXTILES // GOTHIC // MISCELLANEOUS//CLOCKS
THE DRAWING ROOM ANTIQUES HOME PAGE
---
The Drawing Room is located at 152-154 Spring Street, Newport, Rhode Island 02840.We are open daily from 11 am to 5 pm and by appointment. If you have an interest in an item listed in this document or wish to purchase an item, please call us at 1-401-841-5060 ( cell: 401-261-3980). We have been located in Newport since 1985.
Email us

Our Email address is: drawrm@hotmail.com