---
---
---
---
---
---
---
Crystal Sculpture by
Federico Santi
---
---
---
---
River Stones
---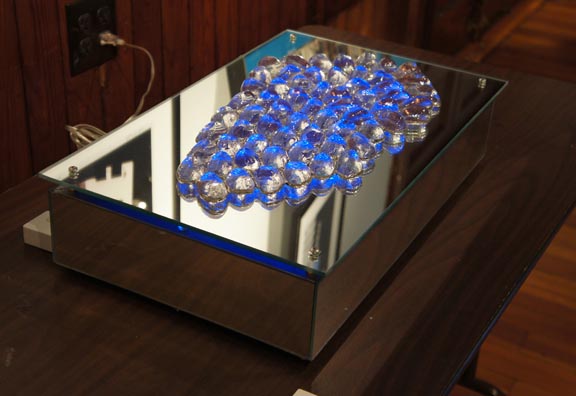 Crystal Sculpture: River Stones . A mirror plateau showcases a soldered grouping (app. 75) of clear glass 'stones.' Size: 13" x 21" x 5". Material: wood, mirror, Blue LED lights inside the mirror box. Scintillating blue LED lights illuminate through the glass mirror top with the mirror surface removed to allow the light to show through the soldered glass stones. This sculpture runs on 110 V. A variable control and on and off switch is attached to the back of the plateau. This plateau sits on crystal feet and the upper mirror plate is raised on crystal feet to allow scintillating blue light to show between it and the mirror body. The electronic control allows different patterns of blue light. Shown at the Spring Portsmouth Art Guild Members Show. Artist Statement: "I have been experimenting with soldered glass sculpture recently using different forms of glass. The glass used in this piece reminded me of river stones washed smooth by eons of water running over it. Creating a riverbed out of these stones with scintillating lights best reflects my goal of capturing the magic of running water. Blue lights produced the soothing spirit of perhaps moonlight on a cold winter night." Please Inquire.
---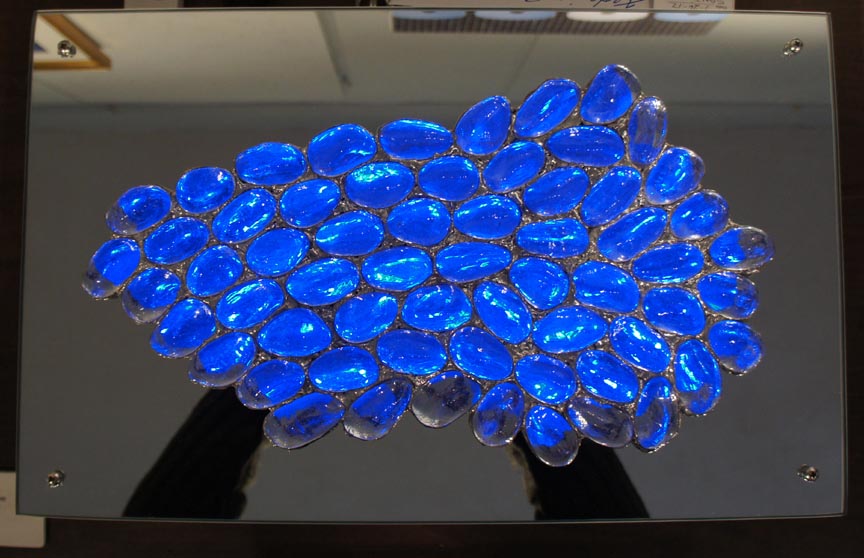 ---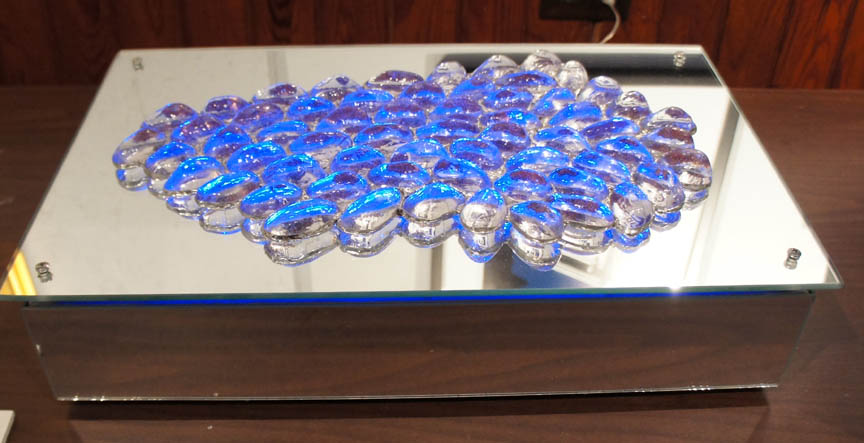 ---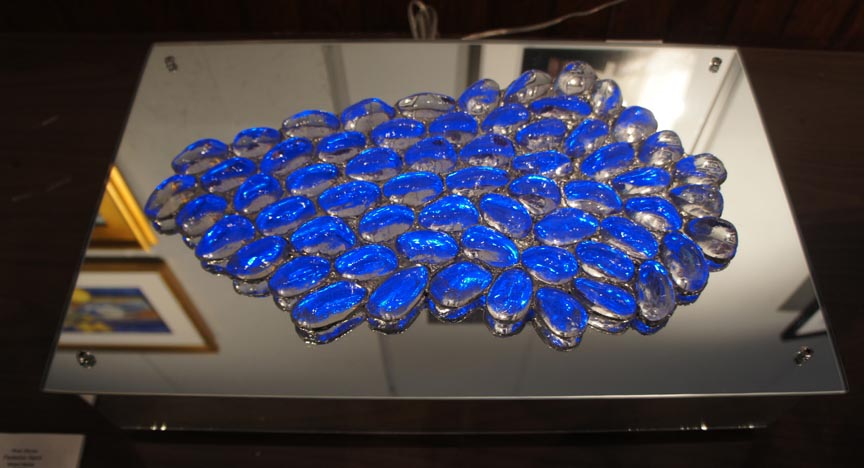 ---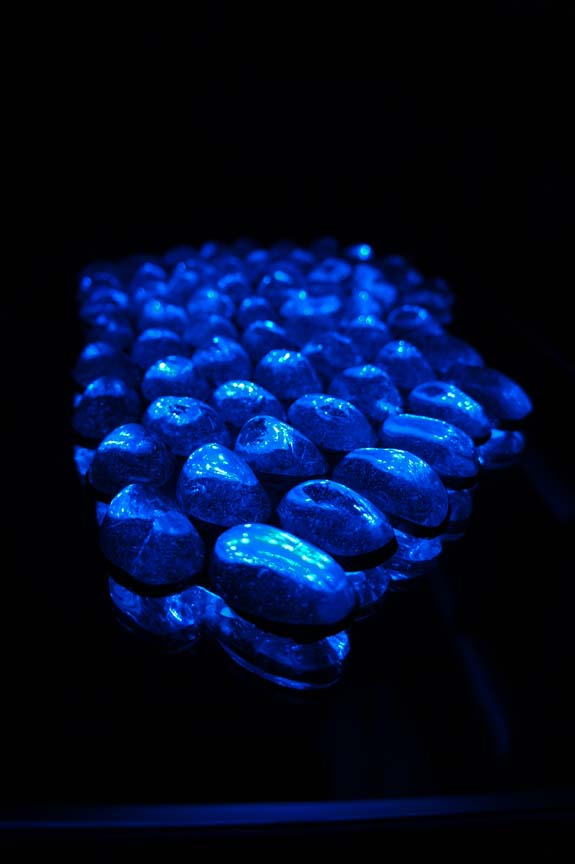 ---
---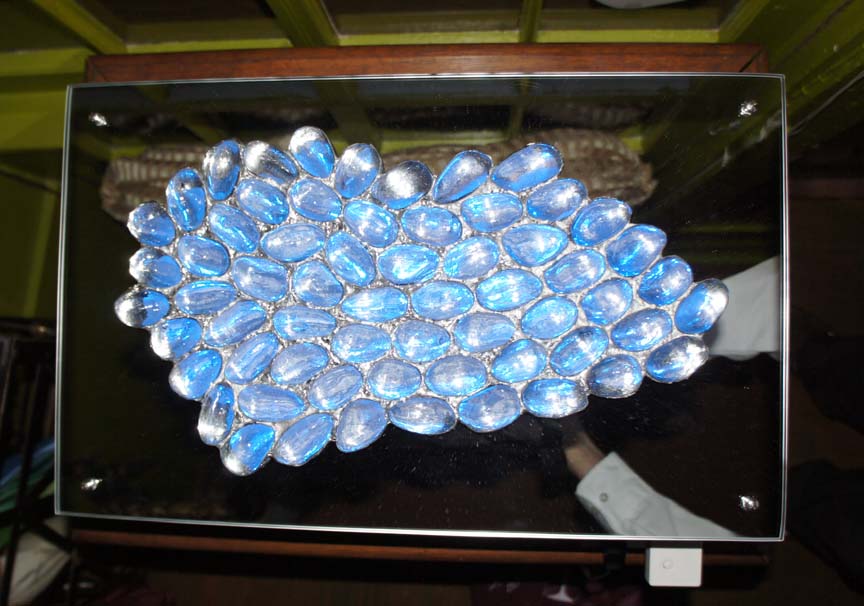 ---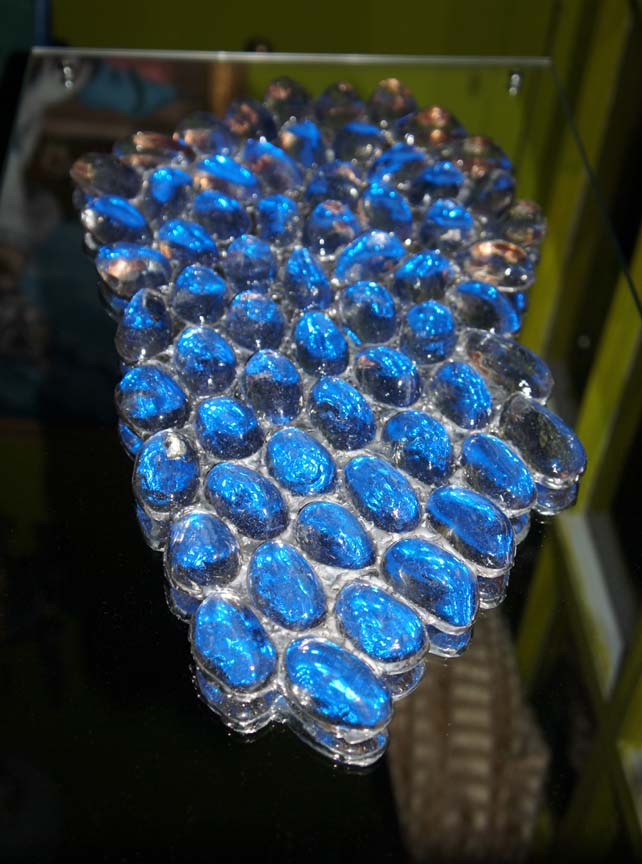 ---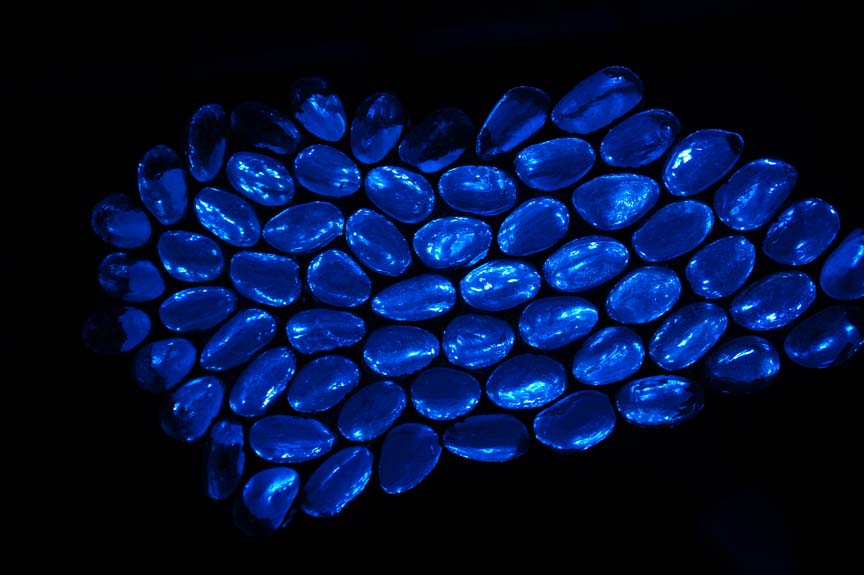 ---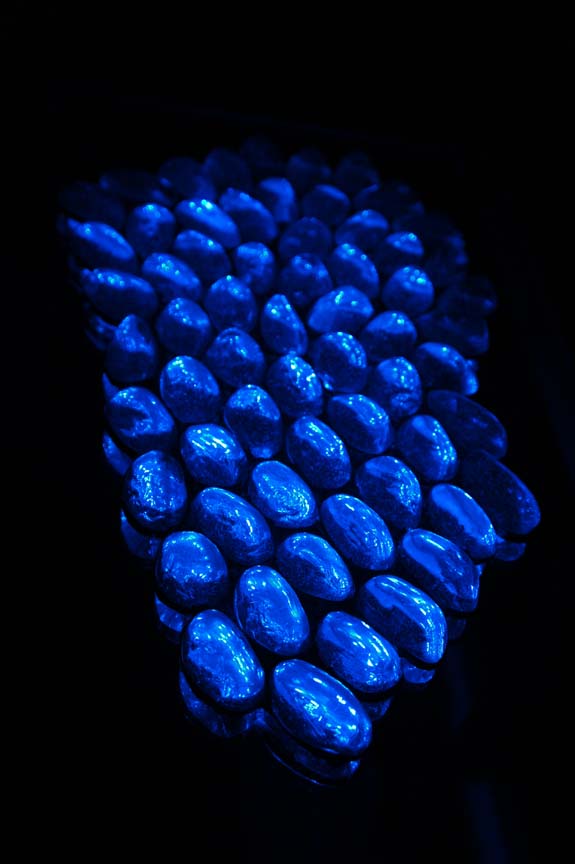 ---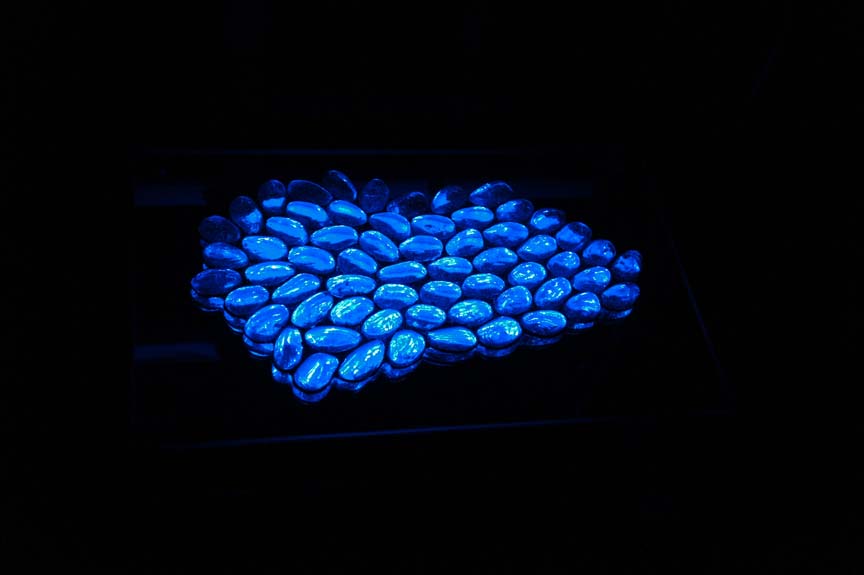 ---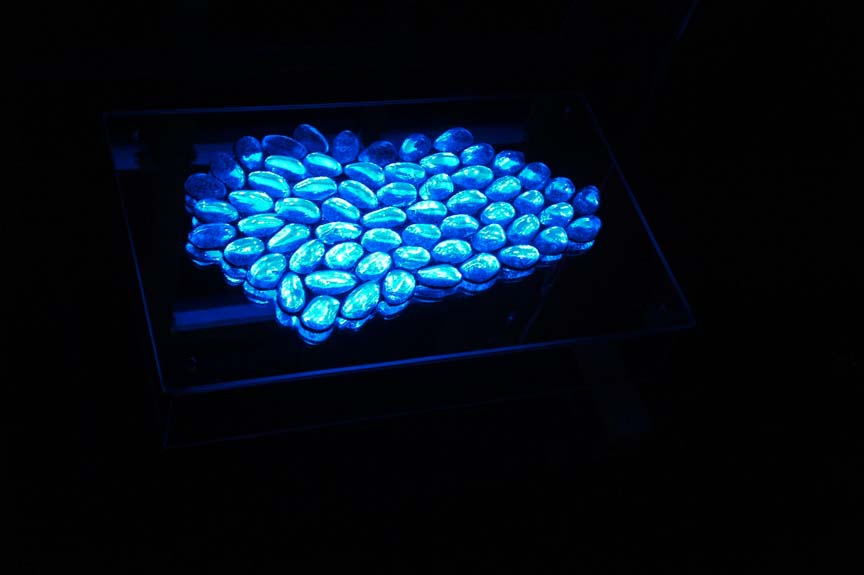 ---
---
---
---
Federico Santi is a partner in The Drawing Room of Newport and The Zsolnay Store located in Newport, Rhode Island. He studied photography under Evon Streetman at the School of Art at FSU: she is now a Professor of Photography at The University of Florida .
---
---
HOME PAGE FOR THE DRAWING ROOM OF NEWPORT
If you have a question about any of the items in this gallery please drop us a line or Email us. Email us at: drawrm@hotmail.com. Our gallery The Drawing Room Antiques is located at 152-154 Spring Street, Newport, Rhode Island 02840 and our phone number there is 1-401-841-5060 / cell 1-401-261-3980.

Free counters provided by Honesty.com.

Visitors since 01-17-01