---
---
The Works of Richard Banks
from
John & Rico's
The Drawing Room of Newport Fine Art Gallery
---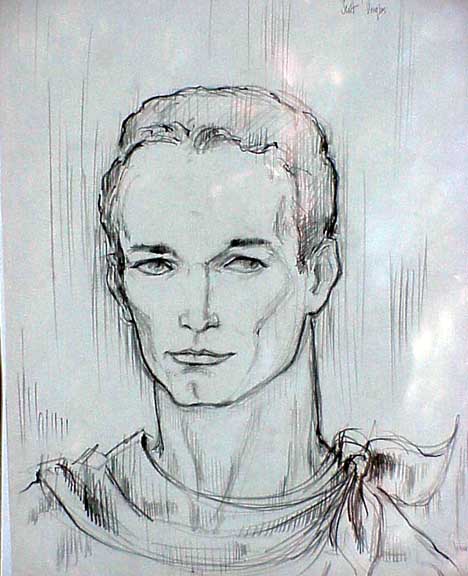 RB 24. A work on paper by Richard Banks (signed lower right corner Richard Banks). Size: 15" x 19". Pencil on paper. Condition: scuffs and smudging consistent with use and age. Name in pencil written on the top left corner: "Scott Douglas" which I believe is the subject. A young man poses with a scarf around his neck. Price: $650.00.This item has been sold.
---
If you have Erotic Art that you wish to sell, we are always interested in purchasing such items: paintings, bronzes, carvings, prints, etc. Complete discretion assured.
---
Back to the Richard Banks Pages
---
If you have a question about any of the items in this gallery please drop us a line or Email us. Email us at: drawrm@hotmail.com. Our gallery The Drawing Room Antiques is located at 152-154 Spring Street, Newport, Rhode Island 02840 and our phone number there is 1-401-841-5060 / cell 1-401-261-3980.

Free counters provided by Honesty.com.

Visitors since 01-17-01