---
---
Richard Banks
From a Portfolio of his works
at
The Drawing Room of Newport
---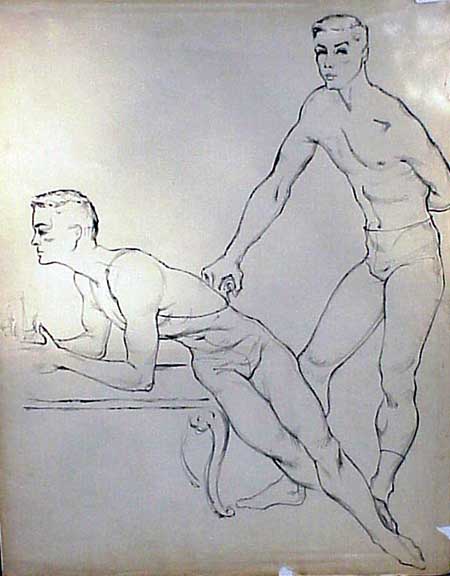 RB21. A study of two young male ballet dancers. Banks used as subjects friends from the New York City Ballet. Here we have typical Banks style. Size: 20" x 25". Condition: edge tears and scuffs. The uneven coloration is a plastic sheet over the paper. Unsigned. Price: $350.00.This item has been sold.
---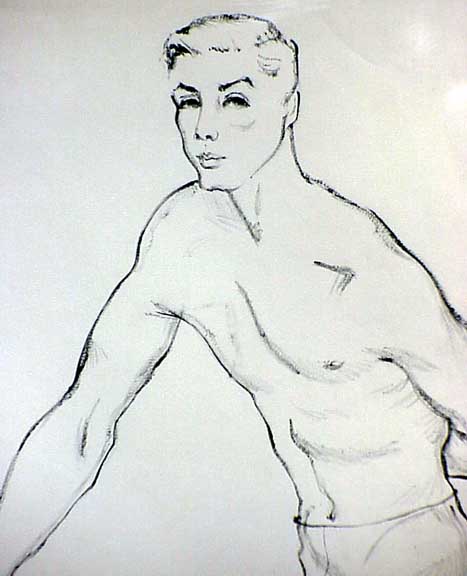 ---
---
---
---
---
If you have a question about any of the items in this gallery please drop us a line or Email us. Email us at: drawrm@hotmail.com. Our gallery The Drawing Room Antiques is located at 152-154 Spring Street, Newport, Rhode Island 02840 and our phone number there is 1-401-841-5060 / cell 1-401-261-3980.

Free counters provided by Honesty.com.

Visitors since 01-17-01