__
____
_________
__________________
_______________________________
_______________________________________________
________________________________________________________________
PINEVIEW COMMUNITY
Donalsonville Georgia
_______________________________________________________________________________
___________________________________________________________________
__________________________________________________
___________________________________
_______________________
______________
_______
As seen through the eyes of Photographer Federico Santi
Supper at Oney Ester (King) Harrell's homestead with Nancy Lane King as the guest around 1967.
Oney: Born February 2, 1887-Passed away December 1, 1975. Nancy: Born January 12, 1887-Passed away February 20, 1978.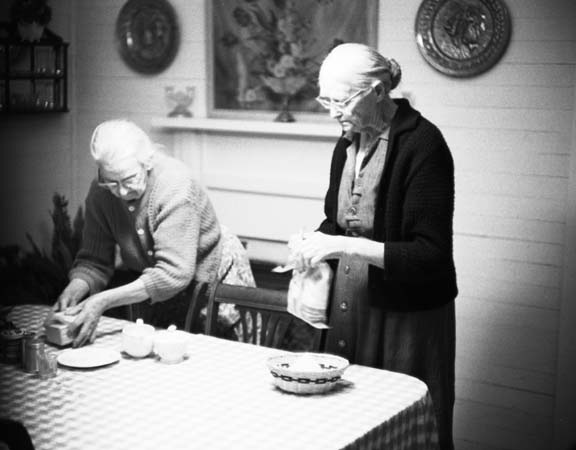 Oney on the left and Nancy on the right, 'cleaning up' after supper.
---
These ladies were related by blood and were best friends, surviving their husbands and living down the road from each other.
---
Nancy Lane King was married to Joseph V. King / Oney was married to William (Willie) Harrell
---
There was always something to talk about: the weather, relatives, friends. . .
---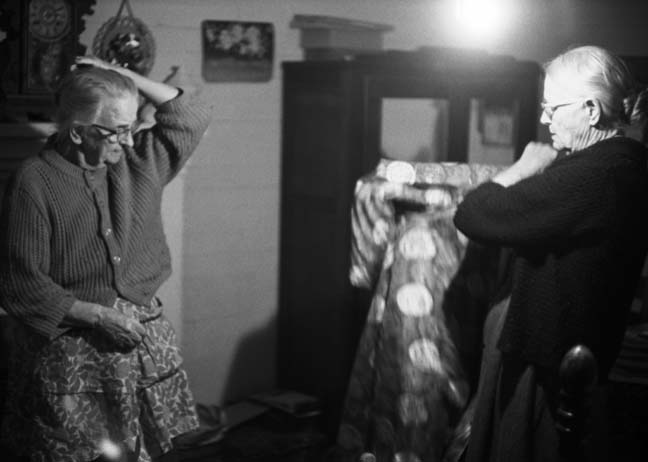 If I remember, Oney was giving Memaw, as she was called by her grandchildren, a house coat she not longer needed.
---
The season was winter; gas space heaters in each room kept then warm.
---
The family was so used to my ALWAYS taking photo, and I did not use a flash, so that they did not notice me taking pictures. I used a Leica 35mm camera with a fast 2.0 lens.
---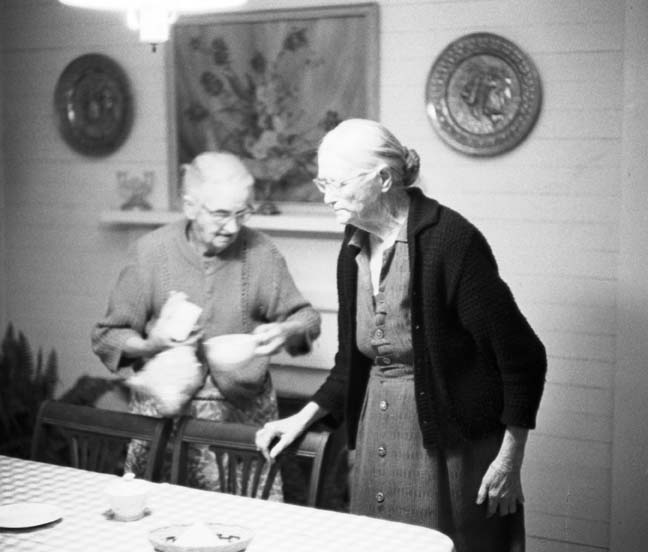 I remember that there was an old wooden wall mounted phone in the hall by the front door that Oney still used. The hall was not heated, so conversations in the winter tended to be rather short.
---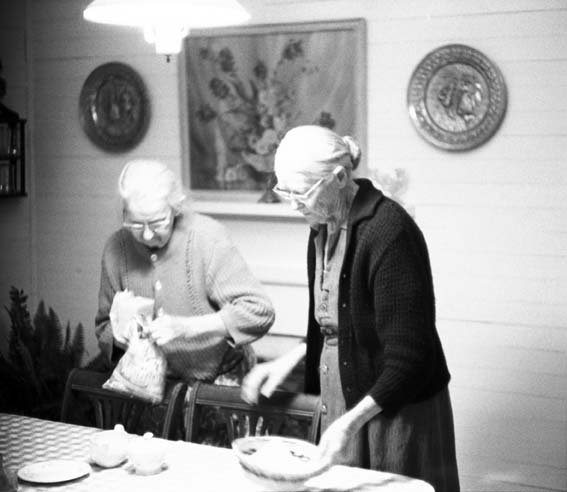 ---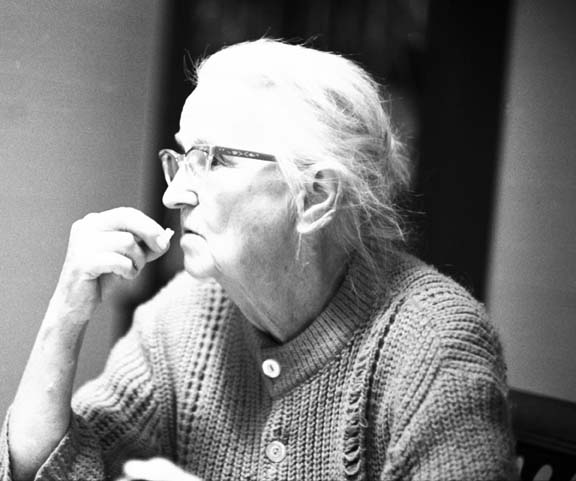 So much to say and always plenty of time for gossip!
---
A Good Fit
---
Oney stands back to admire the coat on Nancy
---
The home was filled with memories of family and a farm life no longer important today
---
---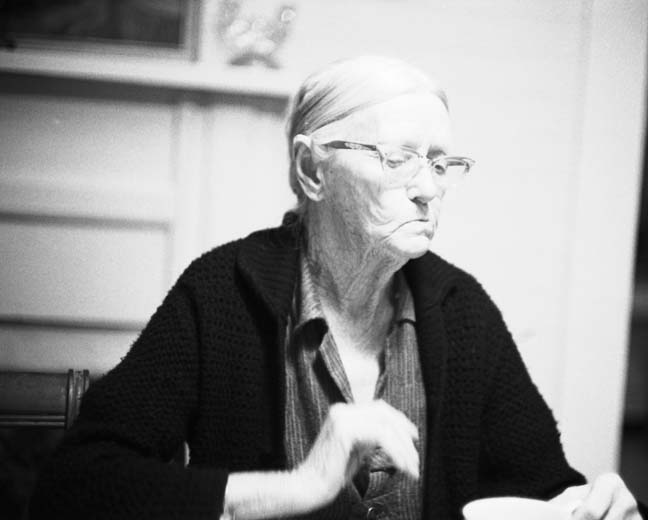 Nancy had very long hair: she never cut it, but always wore it in a bun: when unfurled, it reached down to her waist.
---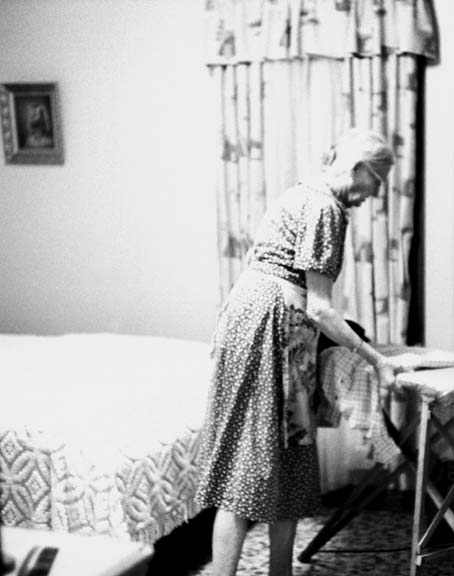 Back at her home, Nancy irons a dress. Note the picture of Jesus on the wall.
---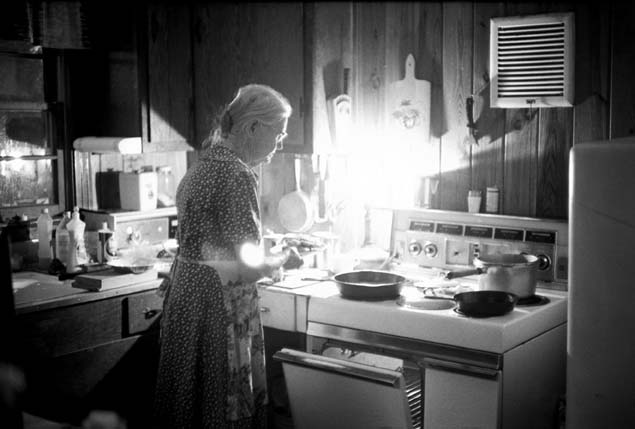 Preparing for supper in her own home, Nancy's meal (for the two of us) always included pan fried corn bread, a vegetable, usually field peas or butter beans and sausage or roasted meat with pound cake for dessert.
---
---
---
---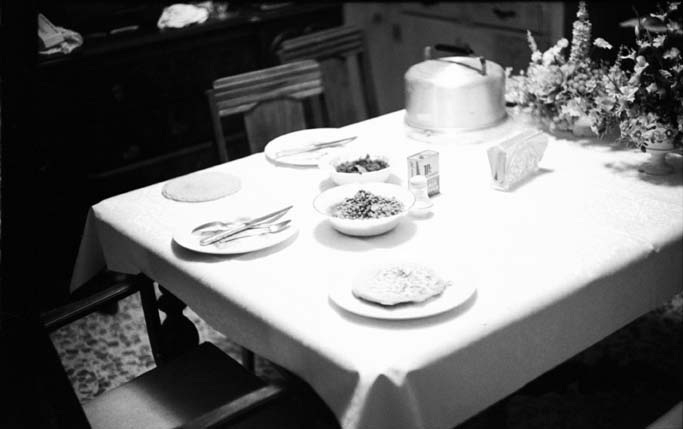 The Table is ready: what would I give to sit down one more time!
---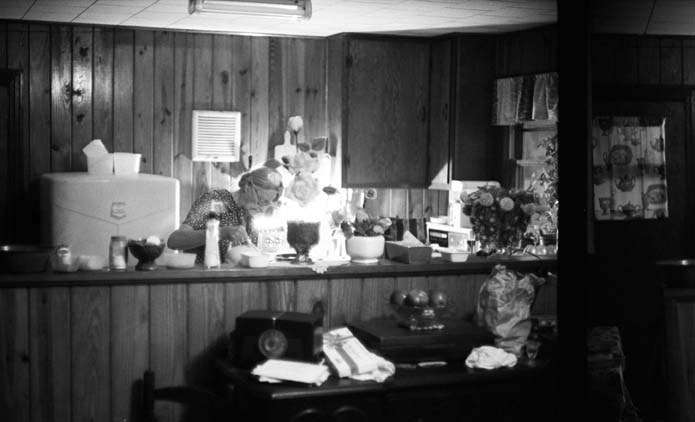 This was the home Nancy moved to after her husband (my grandfather) J.V. passed away; it was about 100 yards from my parents home (Twin Oaks).
---
---
I remember that for years we would all have Friday Supper here where oyster stew was the main course.
---
---
---
---
More Images from the Past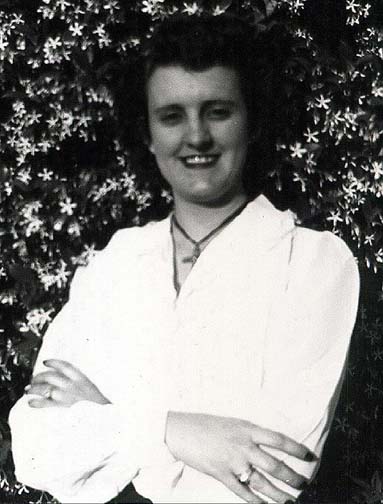 Grace King (Santi) taken when she was about 18 years old.
---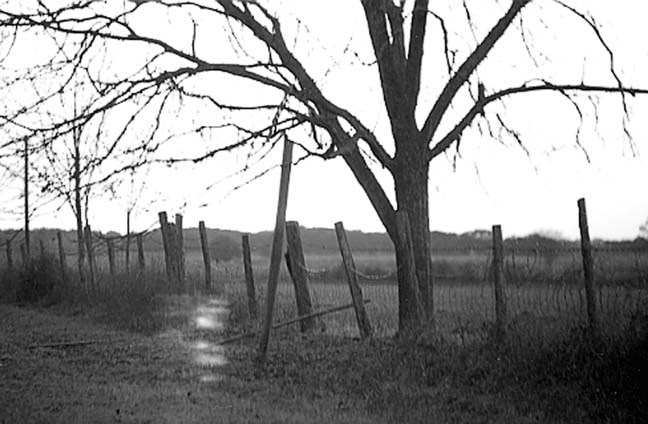 Taken behind the King Homestead around 1967.
---
I had this cat M.C. (mad cat) or . . . did he have me.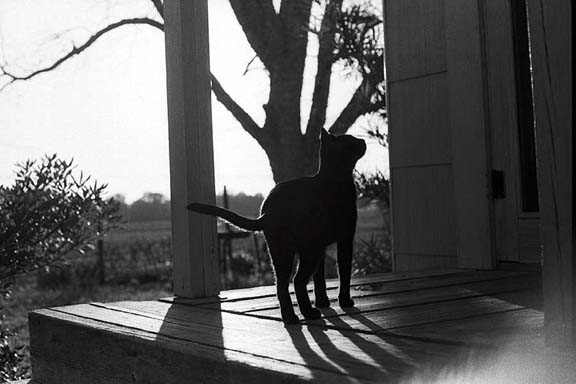 ---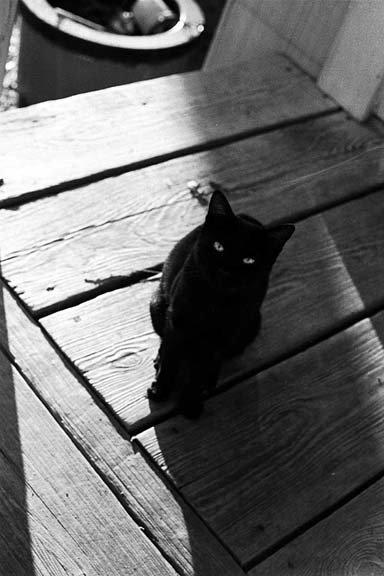 ---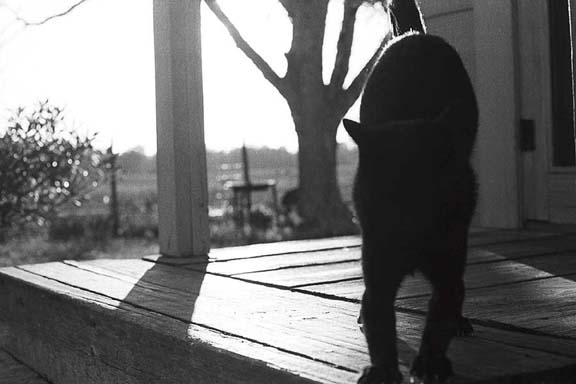 ---
All images in this site are protected under copyright. Use of any of these images is strictly forbidden without the express consent of Federico Santi. He may be contacted at his gallery at: 152 Spring Street, Newport, RI 02840. 1-401-841-5060 (cell 401-261-3980). Our email address is drawrm@hotmail.com