The Balkwill Family Shop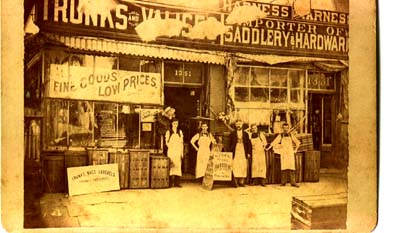 My Fathers Mothers family had a shop at 1351 Broadway in New York from about 1875 thru the turn of the century.My Great Grandmother ( Helena August Johnston) died in 1881 and Great Granfather, Edward William Windsor Johnston died in 1884 there was no one to take care of their living children and my Grandmother Helen Johnston was send to New York City to live with her mother's sister who had married Mr. Balkwill.
---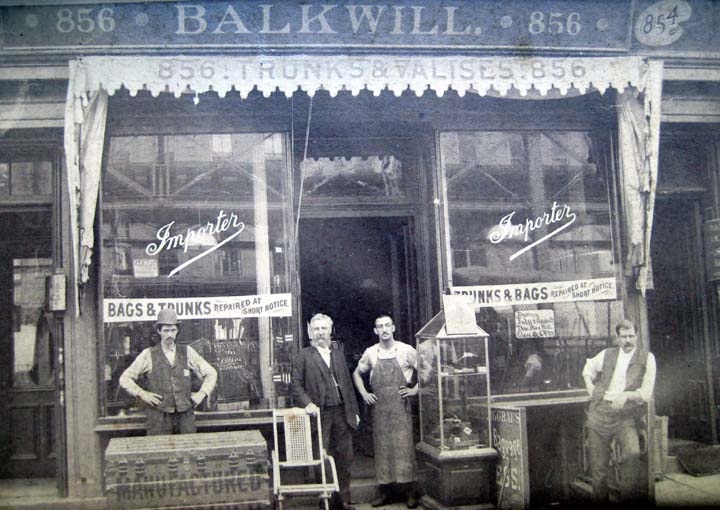 Mr. Balkwill had a store at 856 Broadway previous to the address at 1351 Broadway.
---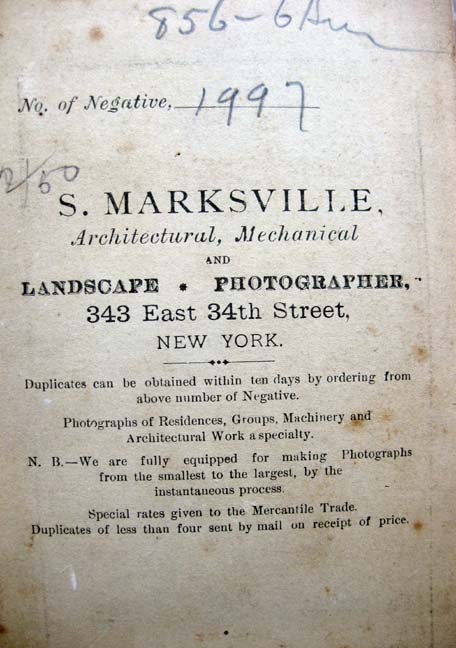 On the back of the photograph states: S. Marksville, architectural, mechanical and landscape photography 343 East 34 Street, New York.
---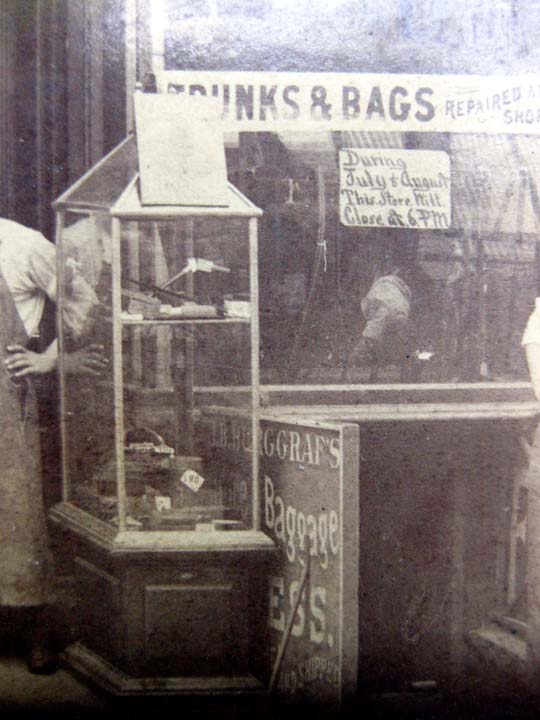 The Sign on the right in the window states: "During July and August, this store will close at 6 p.m."
---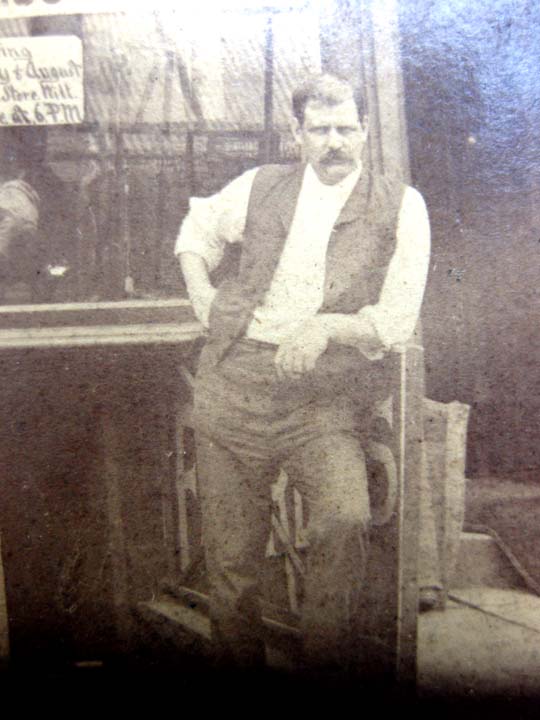 ---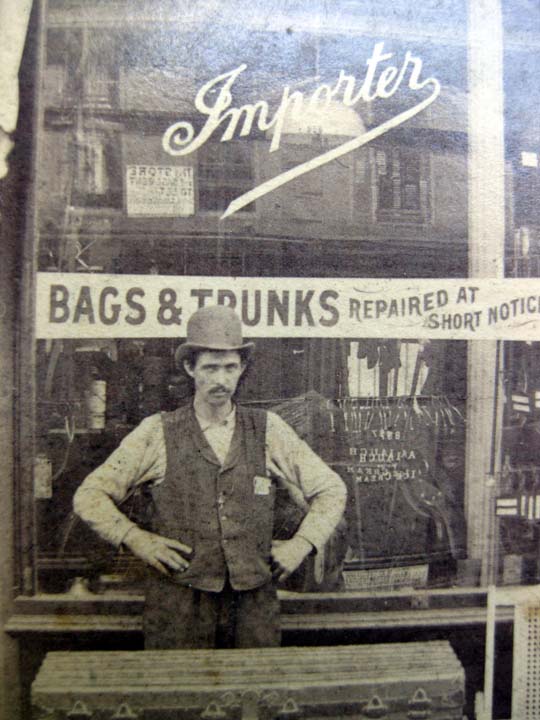 ---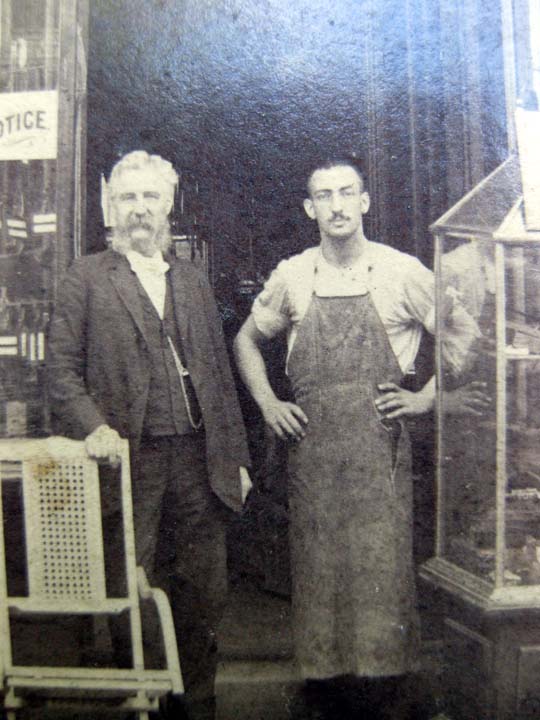 Mr. Balkwill is on the left in this figure.
---
Francesco Santi died in Rome in May 1913, his wife was Ghiara Macchiavelli and she died in Rome in 1893. Their son was Federico Fortunato Santi who was born in Florence on 10-29-1885 and he died in Florence on Thurdsay at 11 p.m. on 7-20-1950. His wife was Helen Johnston who was born in Liverpool England on 6-19-1877 and she died on Saturday at 9 a.m. on 3-4-72. They were married on 11-11-1911 in New York, N.Y.
Federico Fortunato and Helen were my (Federico Santi) Grand Father and Grand Mother. My relatioship to the Balkwill family: Helen Johnston Santi was the niece of Mrs. Balkwill, when Helens Mother died, Helen was sent to New York to live with her Aunt.
---
The Johnston Family of Liverpool England
The Drawing Room Antiques Newport Rhode Island
---
The Drawing Room is located at 152-154 Spring Street, Newport, Rhode Island 02840.We are open daily from 11 am to 5 pm and by appointment. If you have an interest in an item listed in this document or wish to purchase an item, please call us at 1-401-841-5060. Our email address is: drawrm@hotmail.com All images copyright by F. Santi, 2009