The Days of our Lives through photographs
---
Federico Santi & John Gacher of Newport Rhode Island
June 17, 2005
Our Late Spring Garden Party for The Pottery League of Aquidneck Island. The Pottery League is our local Animal Shelter. We got our Kitty from them on December 21, 2004. About 50 invited guests attending, most were neighbors from the Hill Area of Newport. Many of these friends we have known for almost 20 years. How time flies.
It was a perfect day for a garden party: no rain, a light breeze and not hot!
---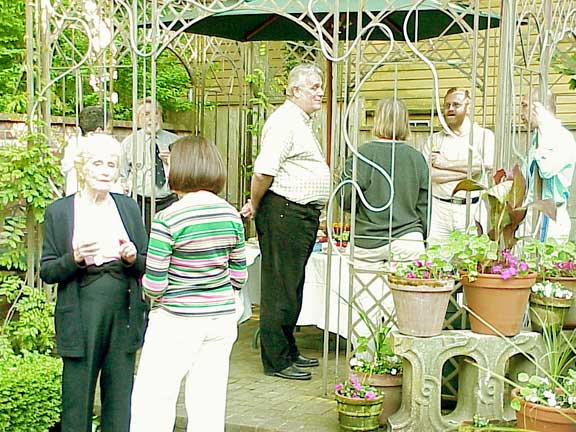 Under the pavilion we served: chicken salad sandwiches (when Truman Capote received complaints about the only food being served (chicken salad sandwiches) at his famous "White Party" he stated: "You didn't come here to eat but to be seen!"), fresh maple dredged baked ham, grapes and strawberries, potato salad, chips, cheese straws, dips, and desserts.
---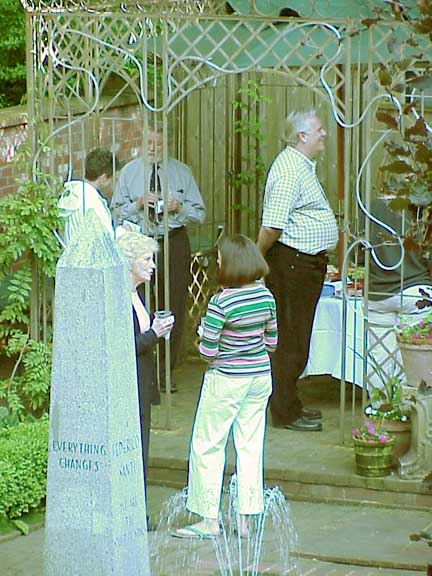 The Korat did make an appearance, but choose to go back inside: "too many people" she said.
---
Note the added color (for added color)!
---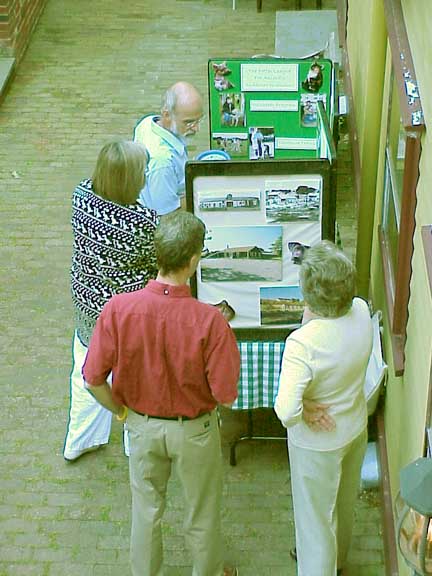 A kiosk set up by Christie, the Potter Executive Director, tells the League Story.
---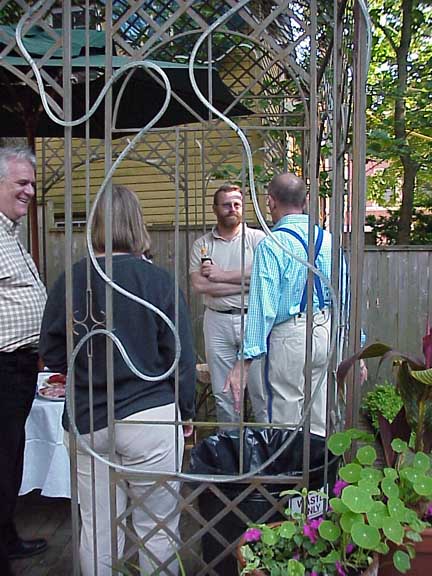 John wore his colorful country shirt.
---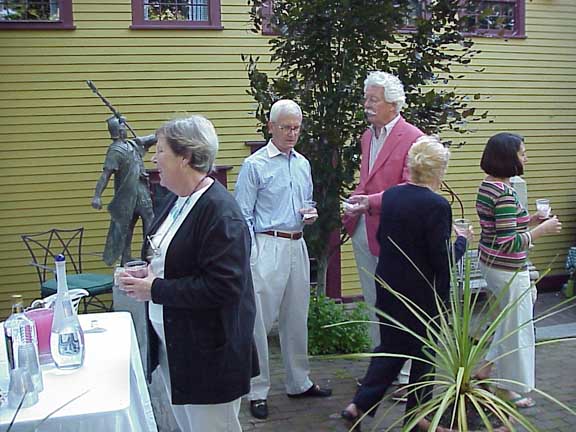 Lois, who lives behind us orders a gin and lemonade: we served white wine, mineral water, lemonade, gin and vodka. We went through a lot of each.
---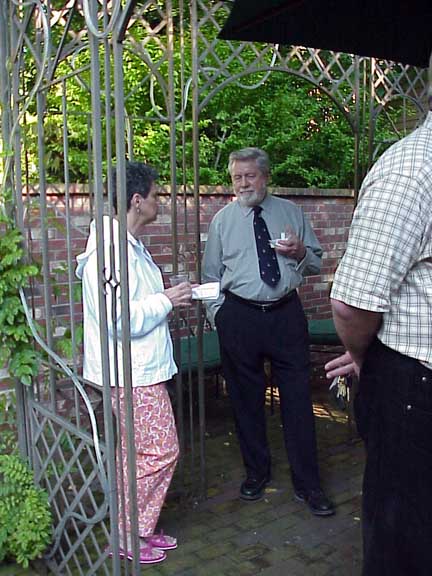 Charles Weishar talks with Pat from the Potter League. He is thinking a getting another German Shepard.
---
HOME PAGE FOR THE DRAWING ROOM OF NEWPORT
---
Our Email

isdrawrm@hotmail.com
Newport RI

Free counters provided by Honesty.com.

Visitors since 01-17-01