Antique Metal from The Drawing Room.
# 6066. A Russian Bronze. circa 1881 (marked). Size: 15" long x 9" wide x 13.5" tall. Weighs 30 lbs. A male figure rides on a galloping horse (all four feet are off the ground). Great movement and detail in this statue. Attributed to Vasily Yakovlevich Grachev. Signed in Cyrillic. Foundry mark for Woerffel Foundry of St. Petersburg. Grachev was a competitor to E. Lanceray. He specialized in equestrian, hunting figures and sleigh sculptures. Original patina. In storage for 75 years. POR.
---
---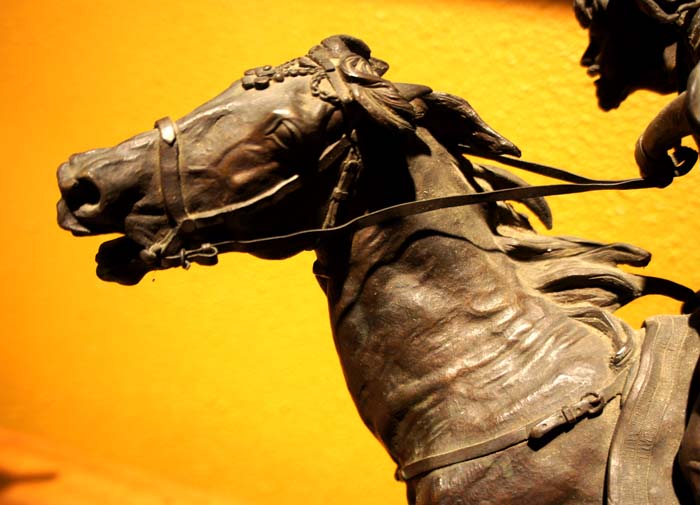 ---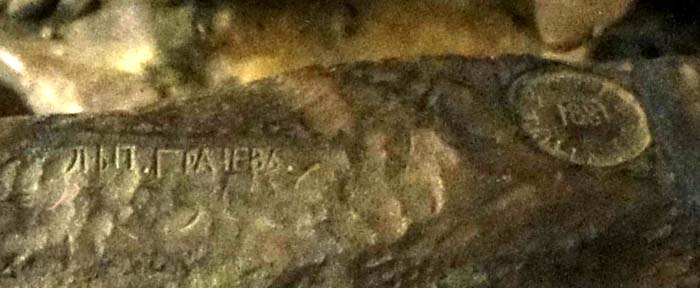 ---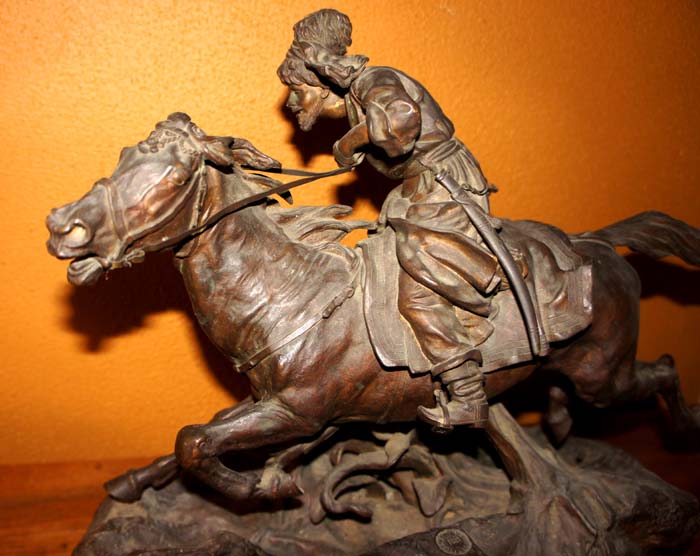 ---

---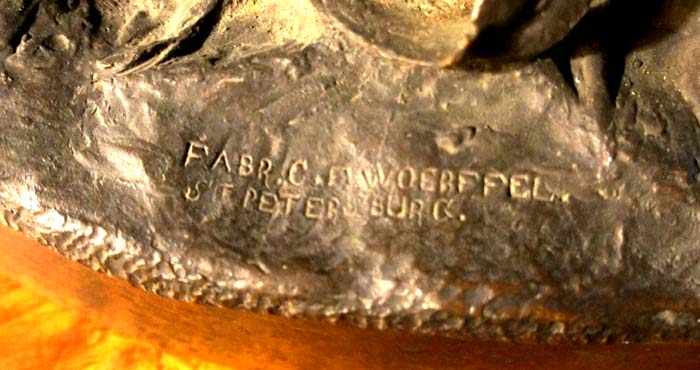 ---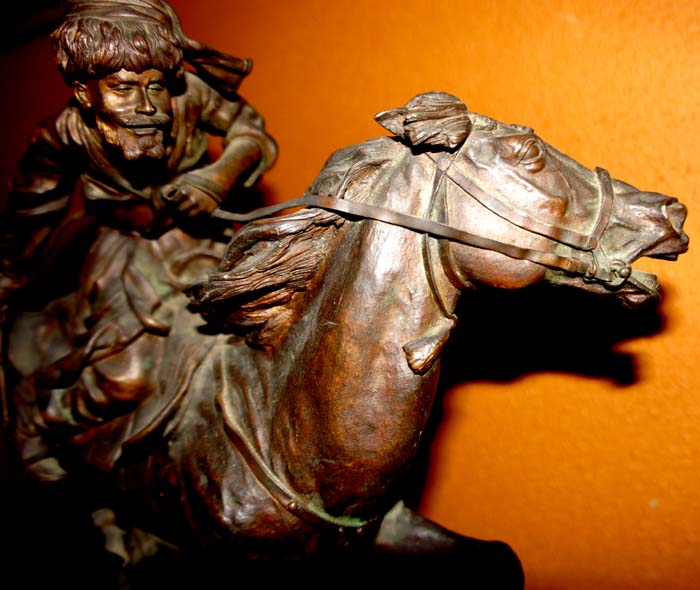 ---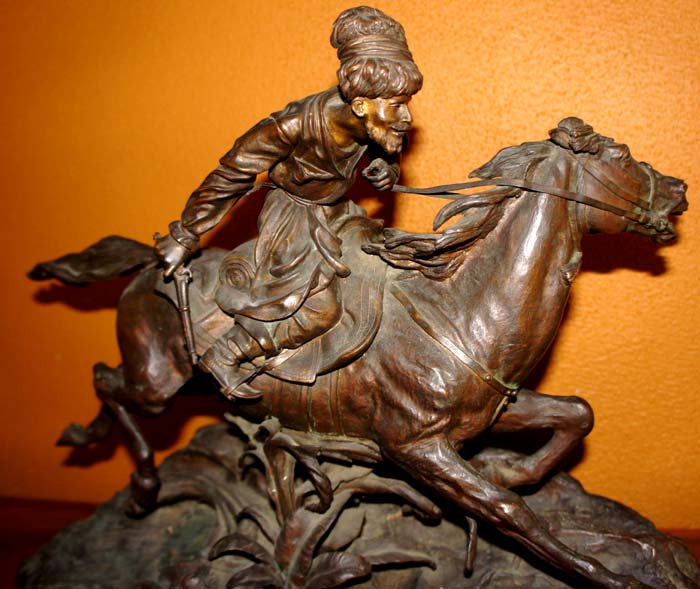 Click on your back button to return to the previous page.
---
HOME PAGE FOR THE DRAWING ROOM OF NEWPORT
ZSOLNAY // FURNITURE // GLASS // PORCELAIN // POTTERY // METAL
LIGHTING // PAINTINGS // EPHEMERA // TEXTILES // GOTHIC // MISCELLANEOUS
---
The Drawing Room is located at 152-154 Spring Street, Newport, Rhode Island 02840.We are open daily from 11 am to 5 pm and by appointment. If you have an interest in an item listed in this document or wish to purchase an item, please call us at 1-401-841-5060 (cell: 401-261-3980). We have been located in Newport since 1985. Our email address

is: drawrm@hotmail.com

Free counters provided by Honesty.com.