John & Rico's
Asian Antiques
Japanese and Chinese Antiques: Ceramics, Metalware, Fine Art
_______________________________________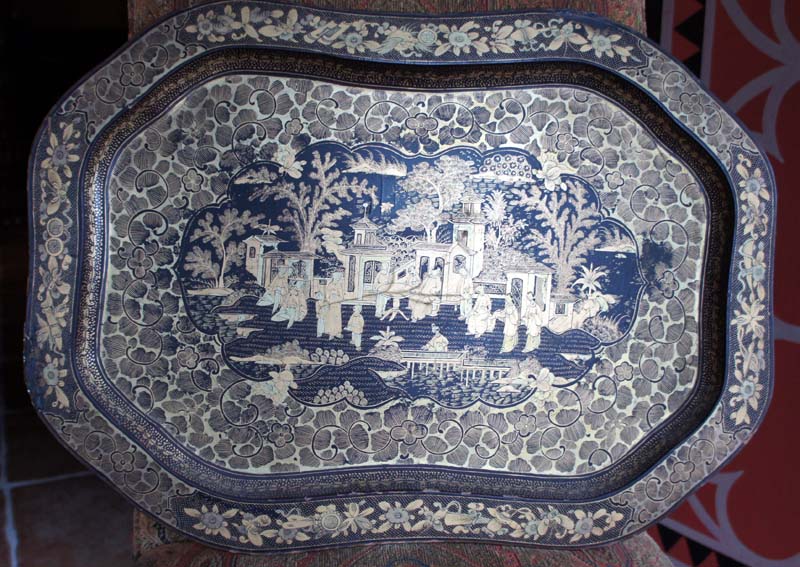 #5975. A lacquered tray. Probably Chinese Export; late 19th century. Lacquered paper machie. Size: 17" x 23.5". Condition; minor gilt loss, edge chipping and repair to top right and left bottom side, 7" center crack line with smaller splayed cracks off the 7" line. All in all, not bad condition. From a Newport home. Price: $350.00.
---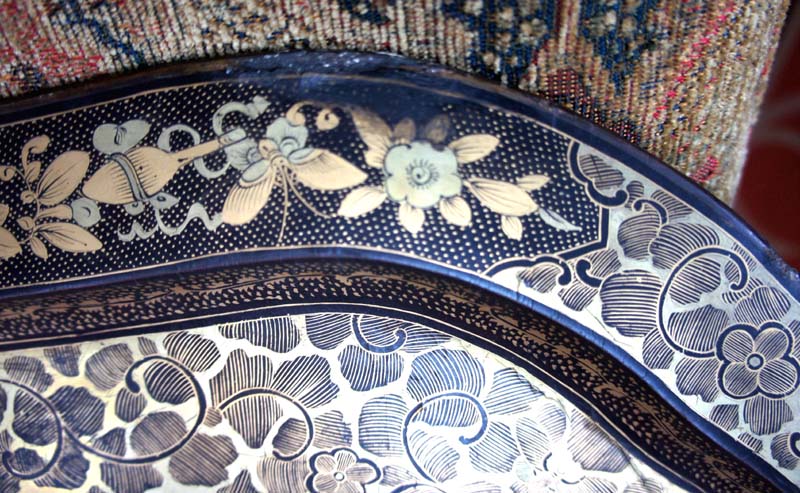 ---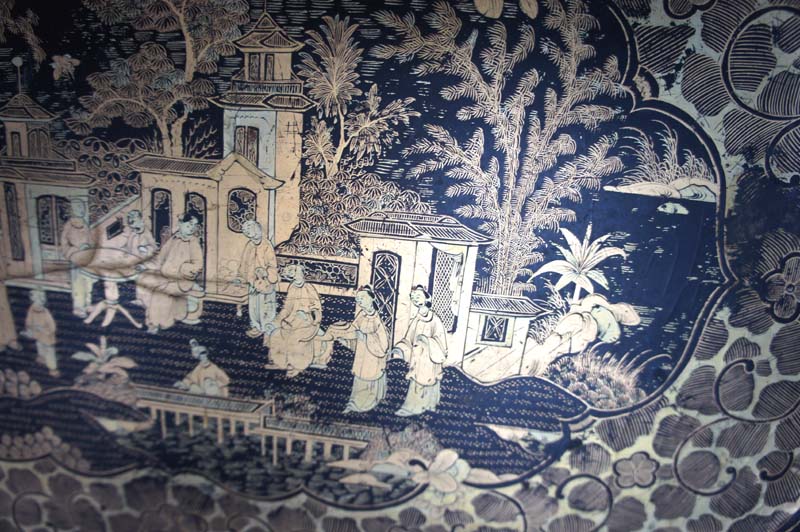 ---
---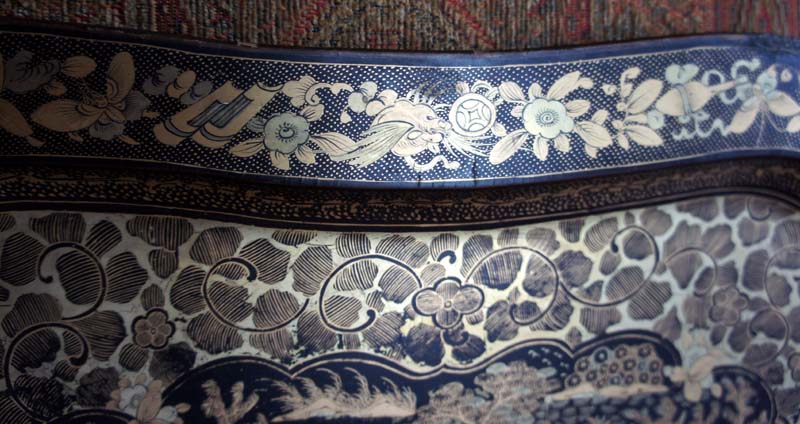 ---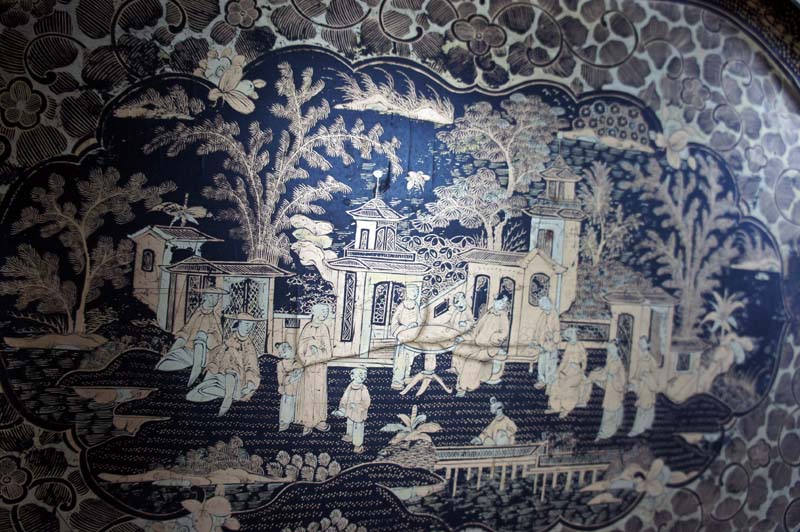 ---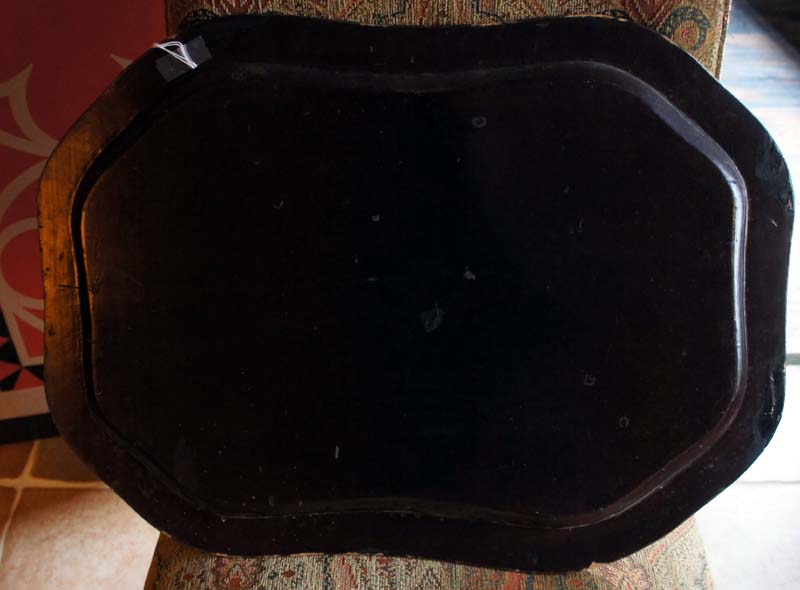 ---
Click on your back button to return to the previous page.
---
ZSOLNAY // FURNITURE // GLASS // PORCELAIN // POTTERY // METAL
LIGHTING // PAINTINGS // EPHEMERA // TEXTILES // GOTHIC // MISCELLANEOUS
THE DRAWING ROOM OF NEWPORT AND THE ZSOLNAY STORE HOME PAGE
---
The Drawing Room is located at 152-154 Spring Street, Newport, Rhode Island 02840.We are open daily from 11 am to 5 pm and by appointment. If you have an interest in an item listed in this document or wish to purchase an item, please call us at 1-401-841-5060 (cell phone 401-261-3980). The Partnership of Gacher and Santi has been in business for over 50 years. We have been located in Newport since 1985. Our email address:

is: drawrm@hotmail.com

Free counters provided by Honesty.com.

Visitors since 01-17-01