John & Rico's
Antique Lighting from The Drawing Room
---
---
---
Item #5858 (1). An identical pair of Sinumbra Lamps. Mid-19th century. Attributed to Messenger & Sons London. An identical pair is pictured in Gowitt's Book "19th Century Elegant Lighting" page 130. Described: "The foliated embossed 10" diameter shade rings support cut and etched blown glass globes decorated with double dove designs. The fonts are flat, having no curved mold to their configuration. The foliated and reeded drip cups surmount the heavens, which - according to Greek mythology - Atlas is condemned to bear the weight of upon his shoulders. Masks, possibly the Four Winds, floral embellishments and wreathes adorn the octagonal base and plinth." Height to the shade ring: 24" and the overall height is 33.5". Condition is excellent and not electrified. Price: $25,000.00 the pair.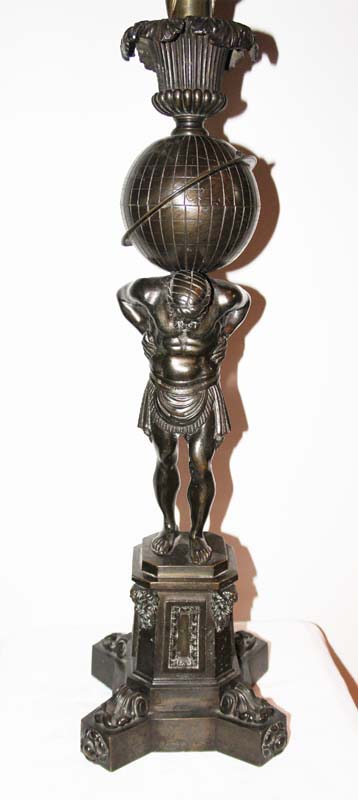 ---
---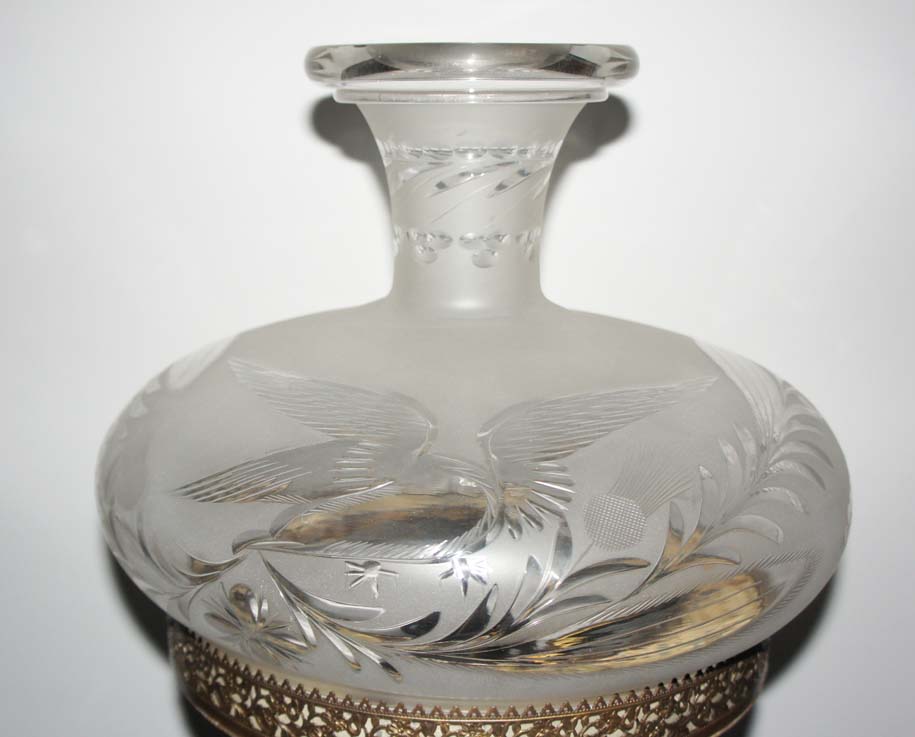 ---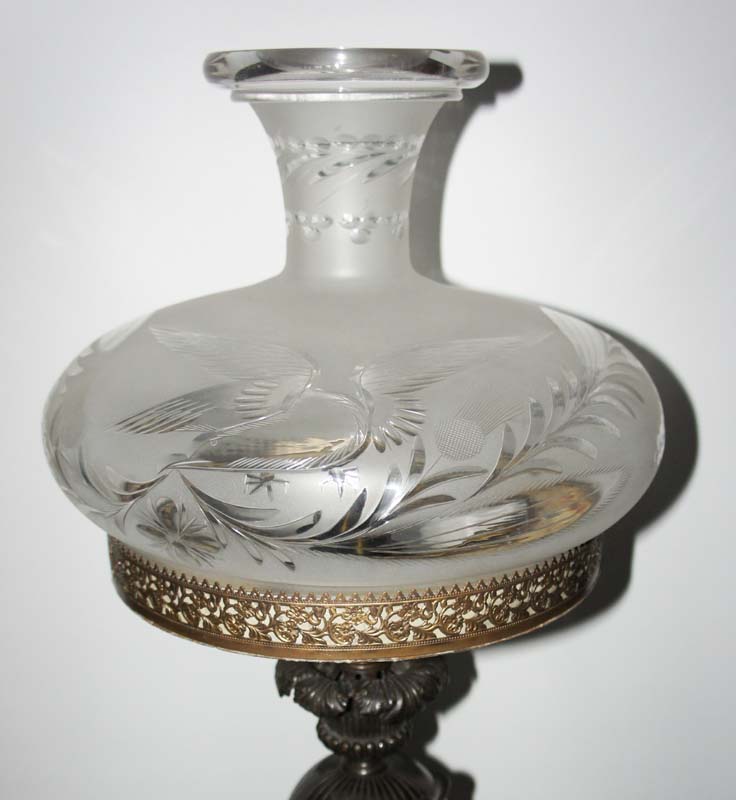 ---
---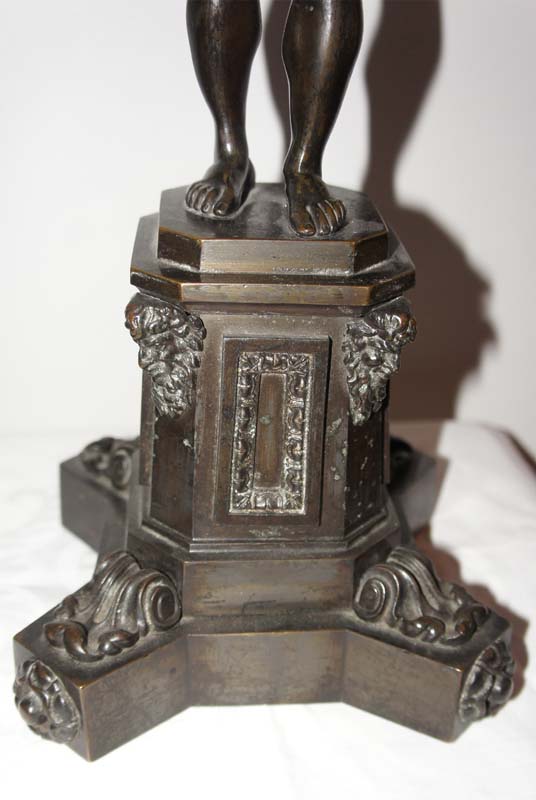 ---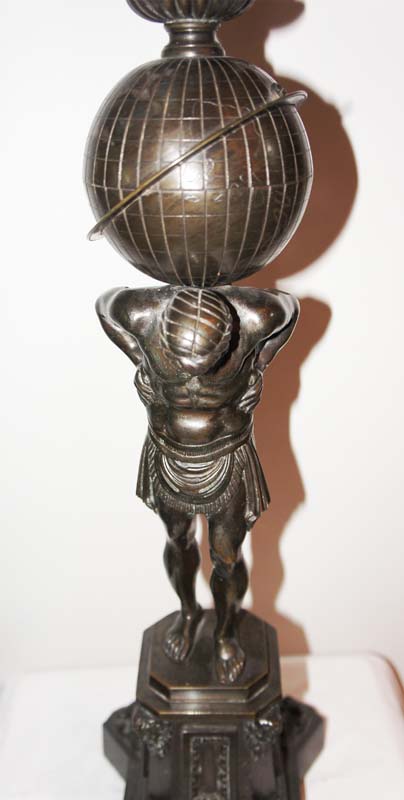 ---
ZSOLNAY // FURNITURE // GLASS // PORCELAIN // POTTERY // METAL
LIGHTING // PAINTINGS // EPHEMERA // TEXTILES // GOTHIC // MISCELLANEOUS
THE DRAWING ROOM OF NEWPORT AND THE ZSOLNAY STORE HOME PAGE
The Drawing Room is located at 152-154 Spring Street, Newport, Rhode Island 02840.We are open daily from 11 am to 5 pm and by appointment. If you have an interest in an item listed in this document or wish to purchase an item, please call us at 1-401-841-5060 (cell: 401-261-3980). The Partnership of Gacher and Santi has been in business for over 30 years. We have been located in Newport since 1985. Our email address

is: drawrm@hotmail.com

Free counters provided by Honesty.com.

Visitors since 01-17-01