Antique Furniture from The Drawing Room.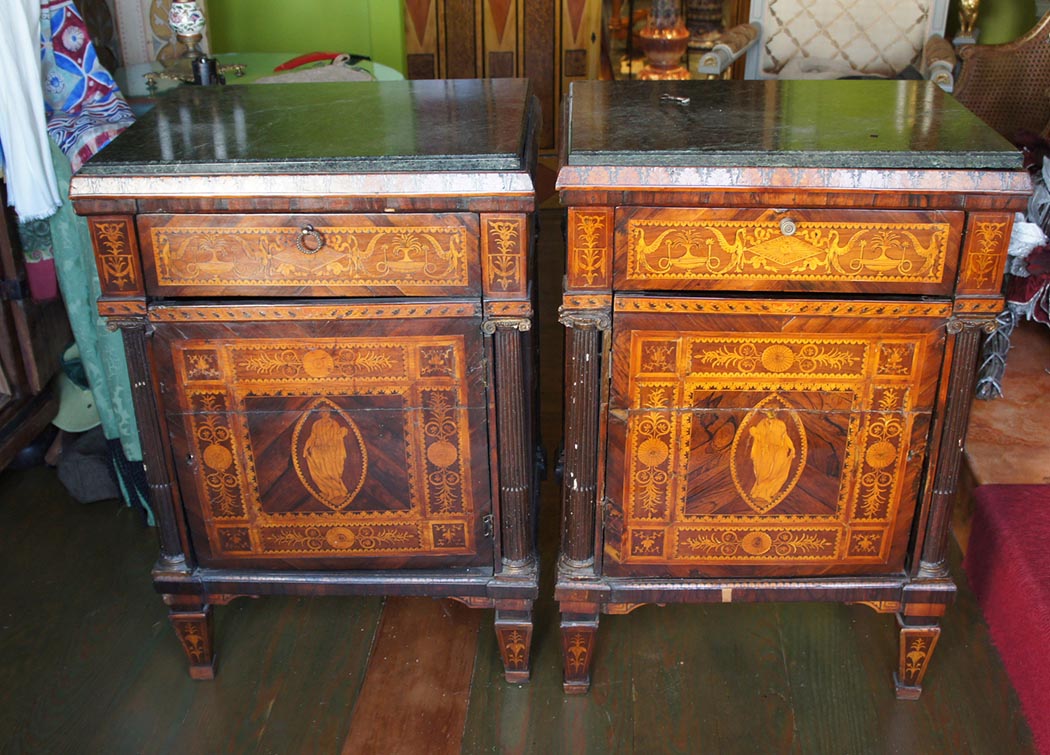 # 5748. A pair of 18th century Neoclasical Petite Commodes Circa 1780. Size: 23.75" wide x 34.5" tall and 16.5" deep with the marble top extening 1.5" past the back of each commode. Extensive inlaid satinwood, boxwood, amaranth and ebony. Each commode is raised on tapered legs with a single door and drawer. This is matched pair of commodes with each door opening in the opposite direction. On either side of the door is a pair of fluted columns with Doric Capitols. The columns may have been gold gilt at one time. We know of no finer inlaid workmanship of Neopolitian marquerty in public or private collections of this era. Attributed to the workshop of either Guiseppe Maggiolini (1738-1814) or Giovanni Maffezzoli (1776-1818). Condition: the tops may or may not be original; considerable restoration to these commodes is necessary, though it has been over 100 years since any work has been done on these pieces. At the time when these commodes were created, Naples was the capital of the Kingdom of the Two Sicilies under Bourbon rule. Classical - Etruscan - motifs were used in the decor on these pieces. Inquiries.
---
---
---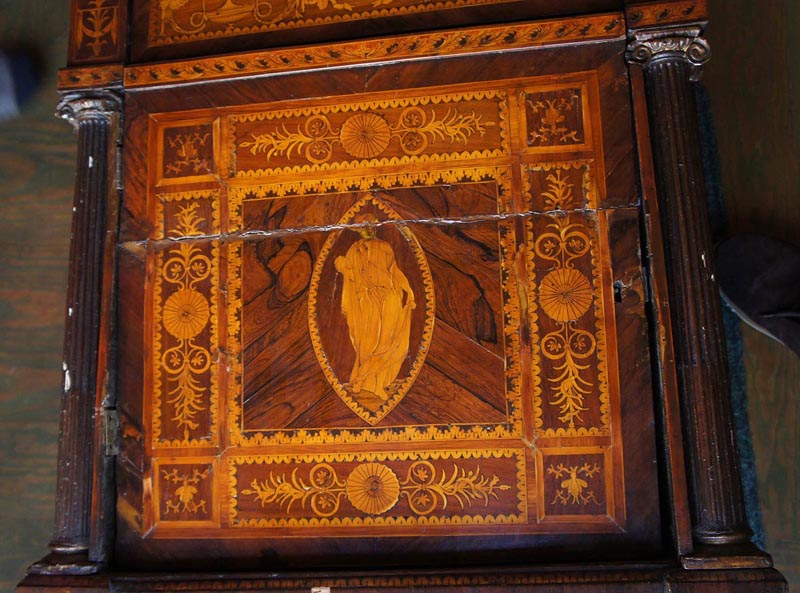 ---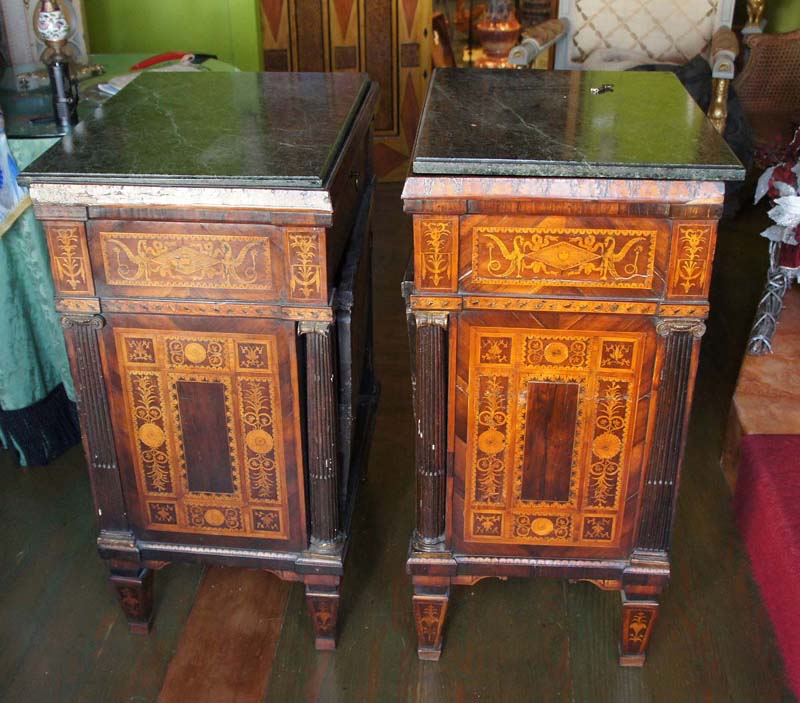 ---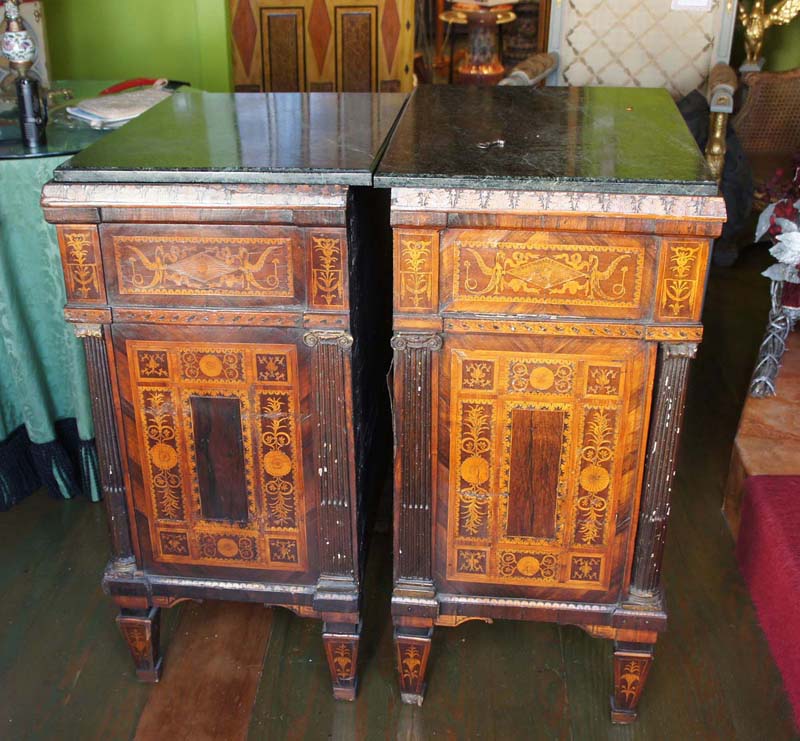 ---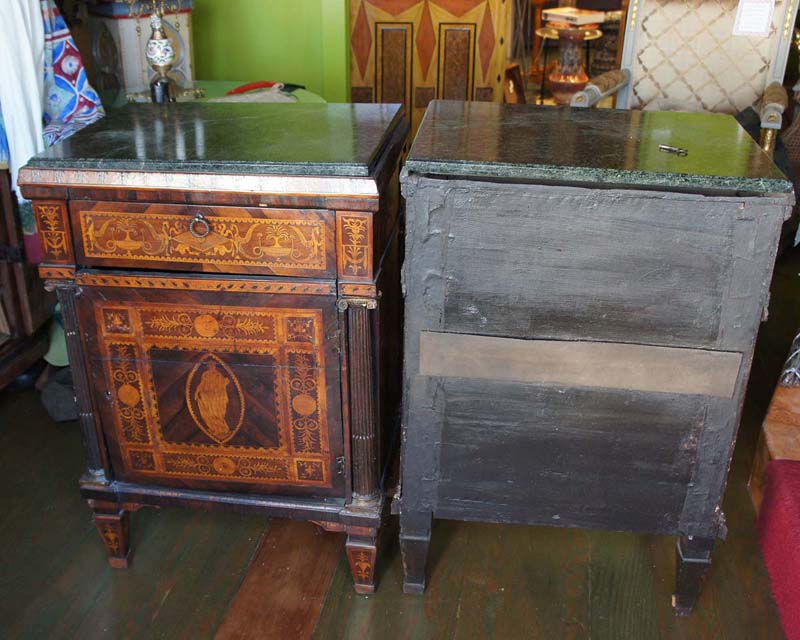 ---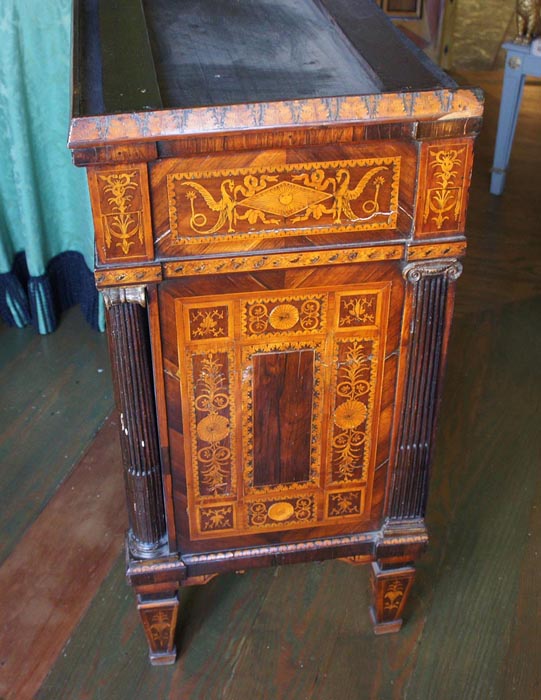 ---
---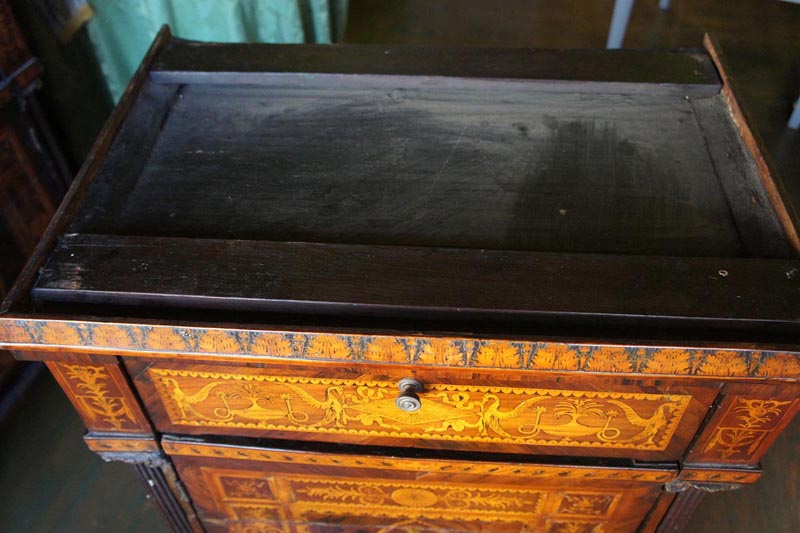 ---
---
HOME PAGE FOR THE DRAWING ROOM OF NEWPORT
ZSOLNAY // FURNITURE // GLASS // PORCELAIN // POTTERY // METAL
LIGHTING // PAINTINGS // EPHEMERA // TEXTILES // GOTHIC // MISCELLANEOUS
---
The Drawing Room is located at 152-154 Spring Street, Newport, Rhode Island 02840.We are open daily from 11 am to 5 pm and by appointment. If you have an interest in an item listed in this document or wish to purchase an item, please call us at 1-401-841-5060. The Partnership of Gacher and Santi has been in business for over 40 years. We have been located in Newport since 1985. Our email address

is: drawrm@hotmail.com
Free counters provided by Honesty.com.