Fine Antique metalwork
The Drawing Room of Newport.
Biedermeier to Bauhaus
Fine antique Sterling Silver, Silver Plate, Bronze, Iron, White Metal, Copper and Gold objects from The Drawing Room Collection.
---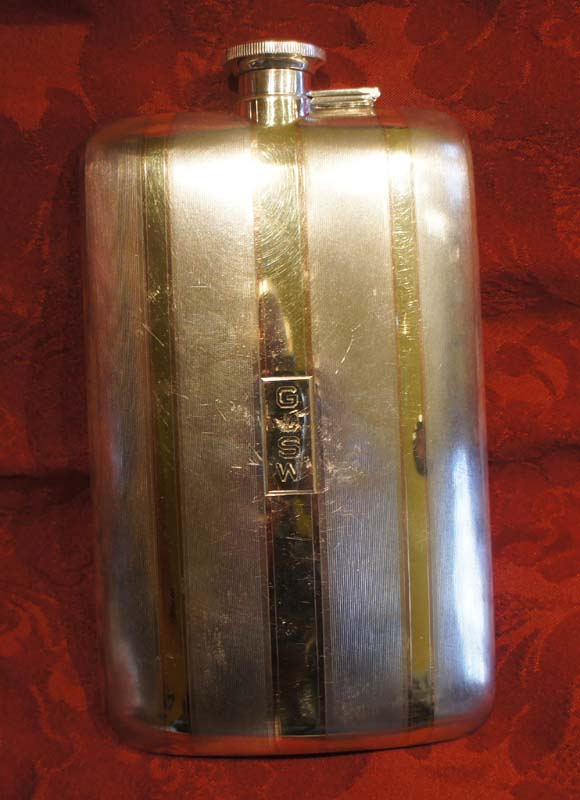 5728. A sterling silver and 14k gold flask. Inscribed and the back side: "President's Lunch September 8, 1926 Trap shooting won by G.J.S. White Union Club 1 East 51st. St." Monogramed on the front: "GJSW" Size: 7.25" tall. Condition: scuffs and multiple dents. A well used object by Mr. White. Hallmarks. Maker: unknown. Price: $550.00.
---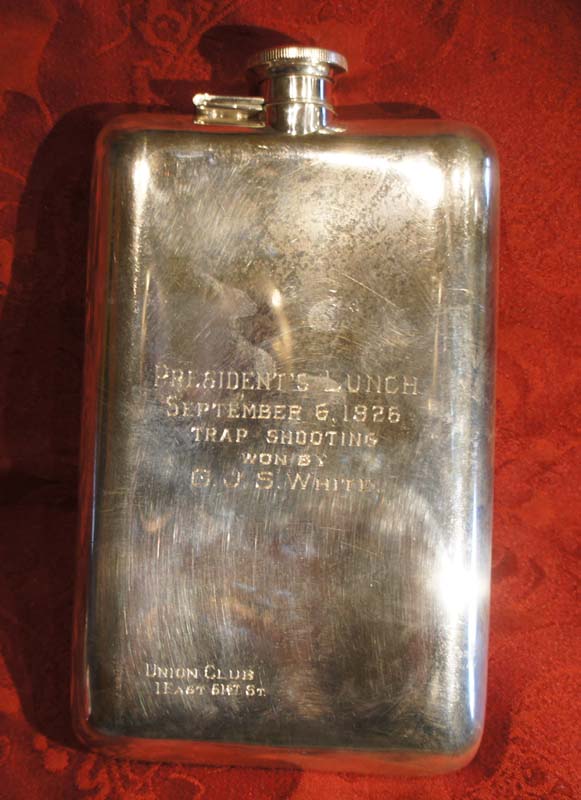 ---
---
Click on your back button to return to the previous page.
---
ZSOLNAY // FURNITURE // GLASS // PORCELAIN // POTTERY // METAL
LIGHTING // PAINTINGS // EPHEMERA // TEXTILES // GOTHIC // MISCELLANEOUS//CLOCKS
---
THE DRAWING ROOM ANTIQUES HOME PAGE
---
The Drawing Room is located at 152-154 Spring Street, Newport, Rhode Island 02840.We are open daily from 11 am to 5 pm and by appointment. If you have an interest in an item listed in this document or wish to purchase an item, please call us at 1-401-841-5060. Our email address is: drawrm@hotmail.com