---
---
John & Rico's
Antique Jewelry
and
Objects de Vertu
Antiques from The Drawing Room of Newport.
____________________________________________________
We can ship any item we list online anywhere in the world !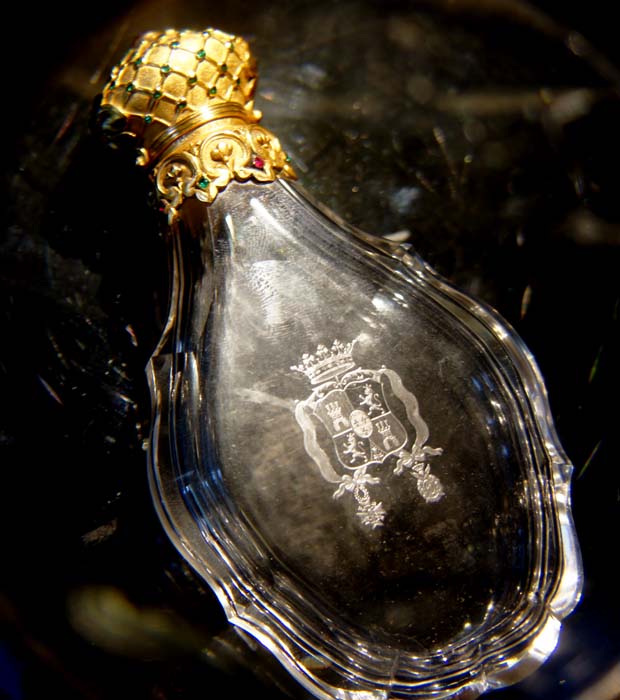 # 5662. A Gilded Age perfume flask. Rock Crystal, the cap is 18 k gold set with what appears to be emeralds and rubies. Size: 12 cm tall, 6.5 cm wide, the cap is 3 cm wide. Hallmarked, believed to be a Vienna Austria mark. Etched on the face of the flask is an unidentified coat-of-arms. Notation engraved on the lip of the opened cap: "Margaret from Sara 1897" Condition: one very tiny 'flea bite' on the edge of the flask. Retains it original rock crystal stopper. POR
---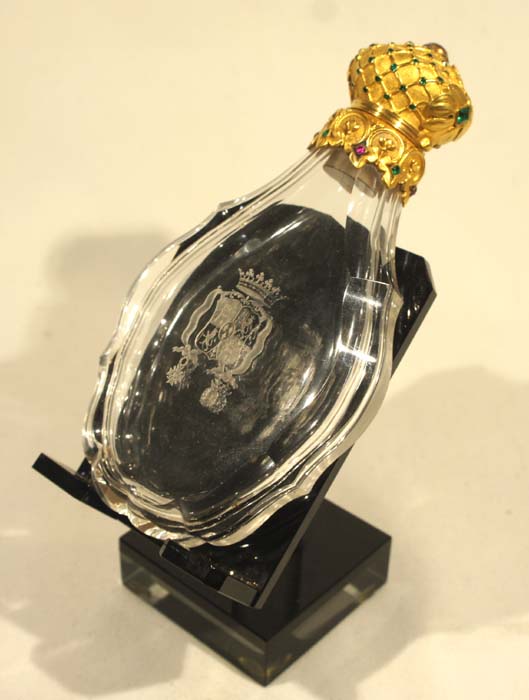 ---
---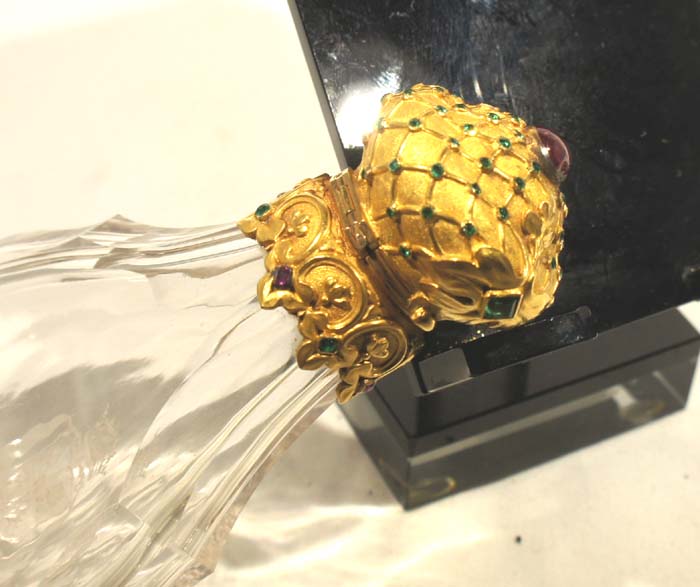 ---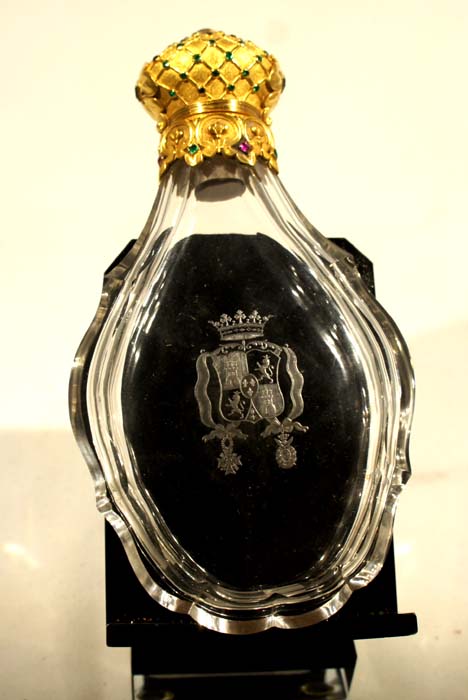 ---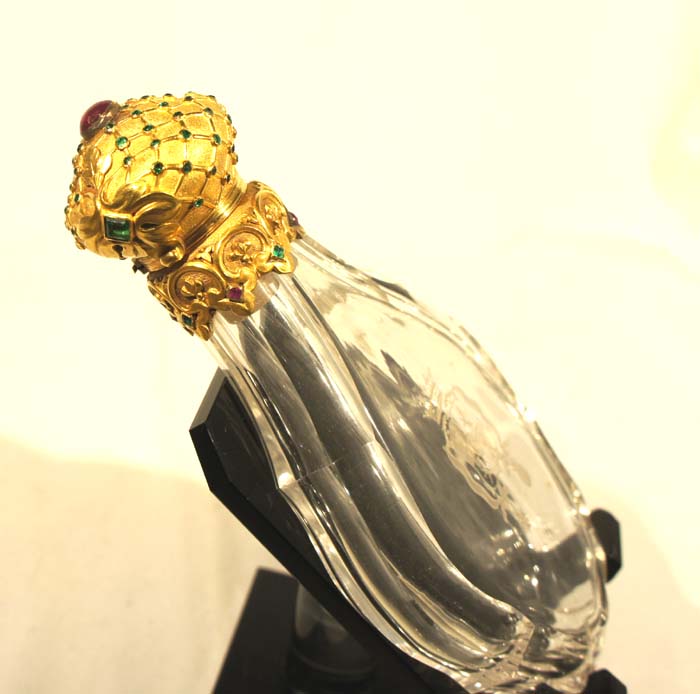 ---
---
ZSOLNAY // FURNITURE // GLASS // PORCELAIN // POTTERY // METAL
LIGHTING // PAINTINGS // EPHEMERA // TEXTILES // GOTHIC // MISCELLANEOUS
THE DRAWING ROOM OF NEWPORT AND THE ZSOLNAY STORE HOME PAGE
---
The Drawing Room is located at 152-154 Spring Street, Newport, Rhode Island 02840.We are open daily from 10 am to 5 pm and by appointment. If you have an interest in an item listed in this document or wish to purchase an item, please call us at 1-401-841-5060 (cell: 401-261-3980). The Partnership of Gacher and Santi has been in business for over 40 years. We have been located in Newport since 1985. All images copyright by F. Santi.

Our Email address is: drawrm@hotmail.com

Free counters provided by Honesty.com.

Visitors since 01-17-01