John & Rico's Antique American and European Furniture from
Their Drawing Room of Newport.
Located in Newport Rhode Island
__________________________________________________________
___________________________________________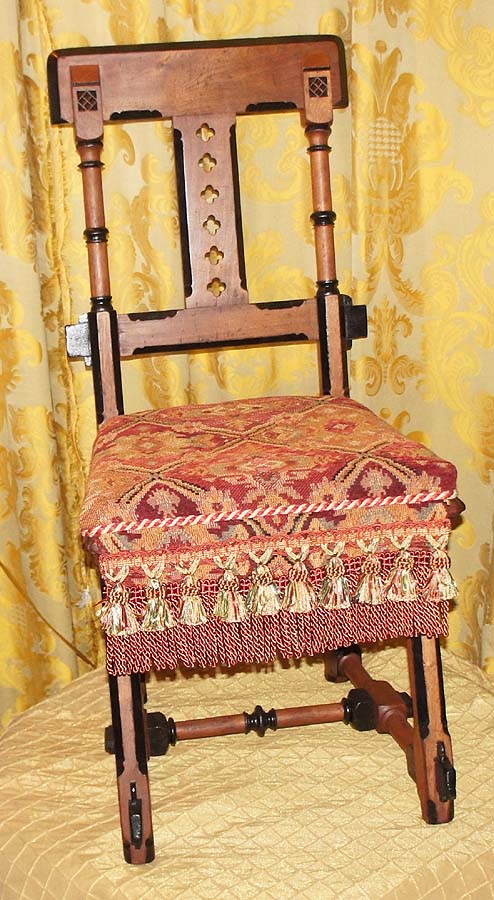 #5572. An American Modern Gothic side chair made by the firm of Anthony Kimbel and Joseph Cabus. Circa 1875. Walnut; mortise and tenon construction; periced quatrefoils in the back. The firm exhibited at the Philadelphia Centennial Exposition in 1876 and had a large display of Modern Gothic furniture. The Cooper Hewitt Museum has in their collecton a Kimbel and Cabus catalogue and this chair is pictured in the catalogue. Detailed information about the firm is noted in the book: "In Pursuit of Beauty: Americans and the Aesthetic Movement" (1896) pages 446-447 plus copies of steel engravings are pictured on pages 154-155. An identical chair is on exibit at the Metropolitian Msueum of Art in New York City in gallery 743. Condition: restored. Size: 35.5" high, 16.75" wide and 18" deep. The seat is 17" high. Price: $3,950.00.
---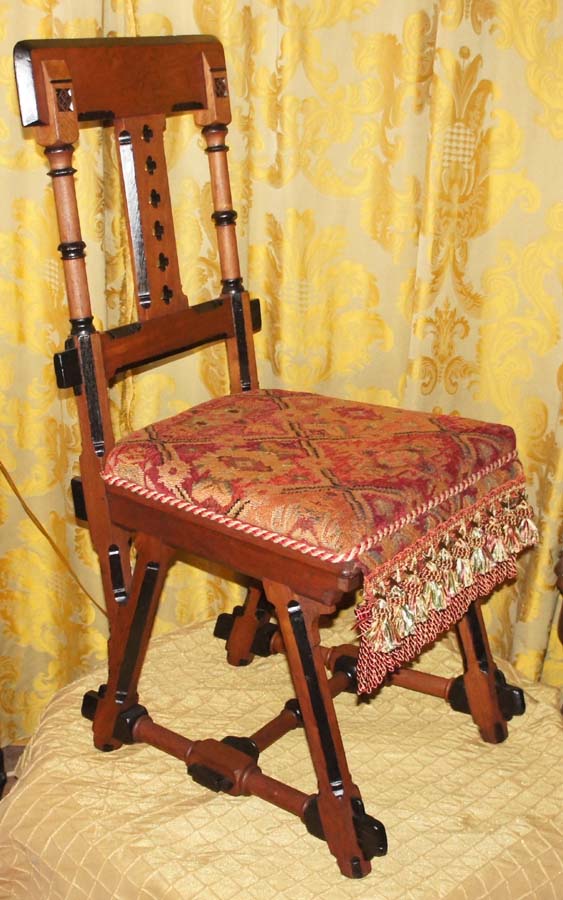 ---
Photocopy from the Kimbel and Cabus catalogue in the Cooper Hewitt Museum.
---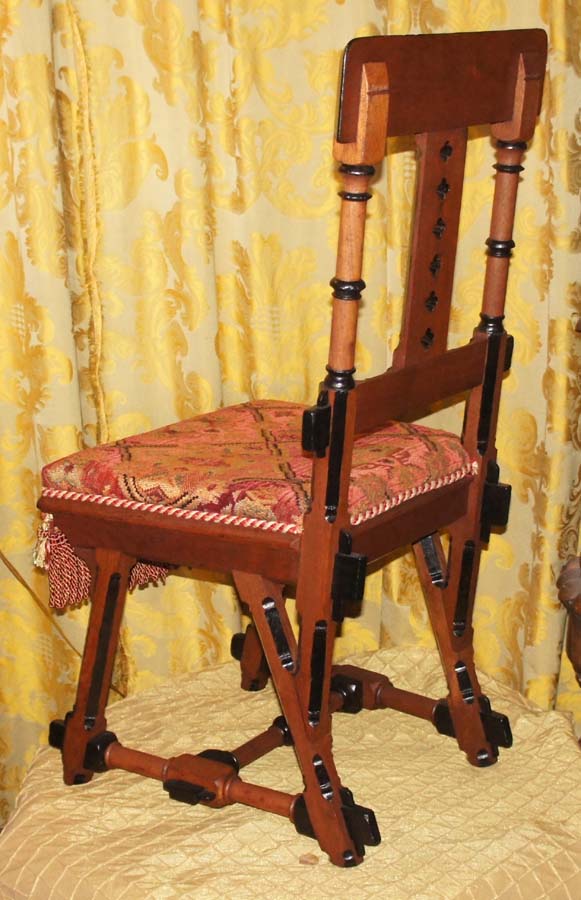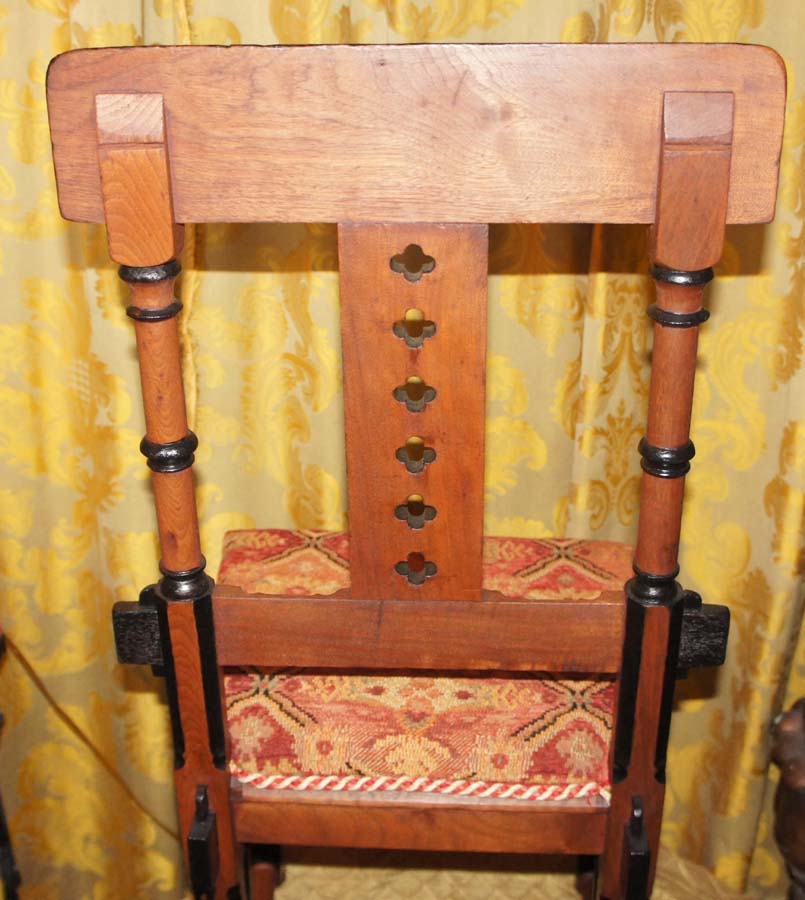 ---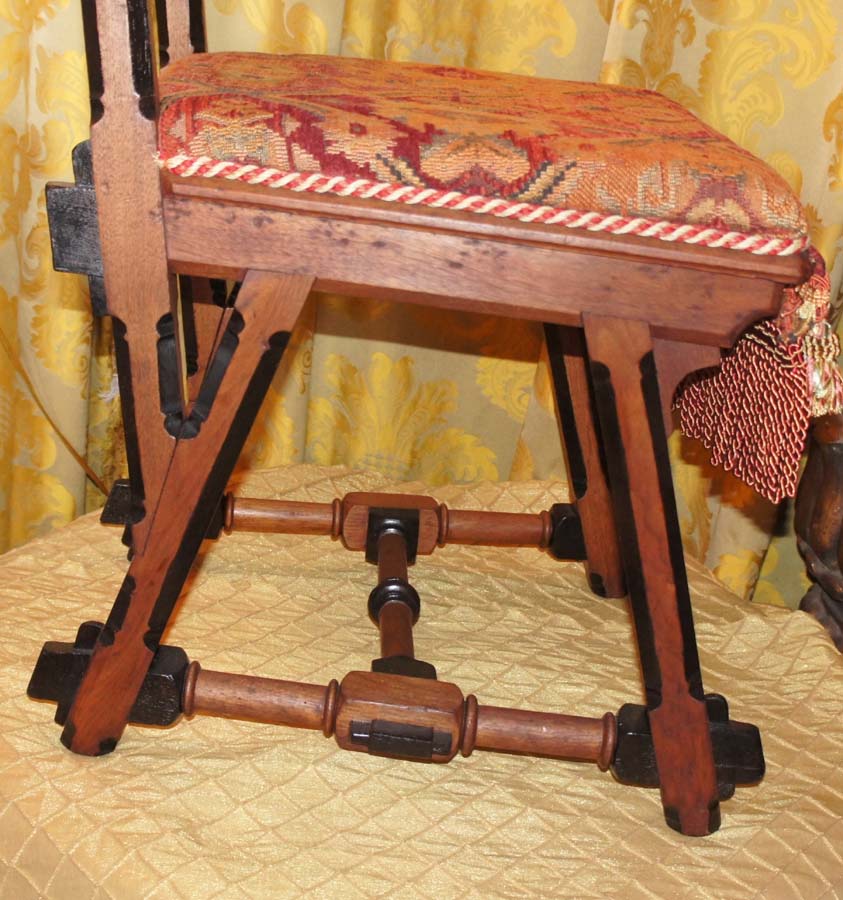 ---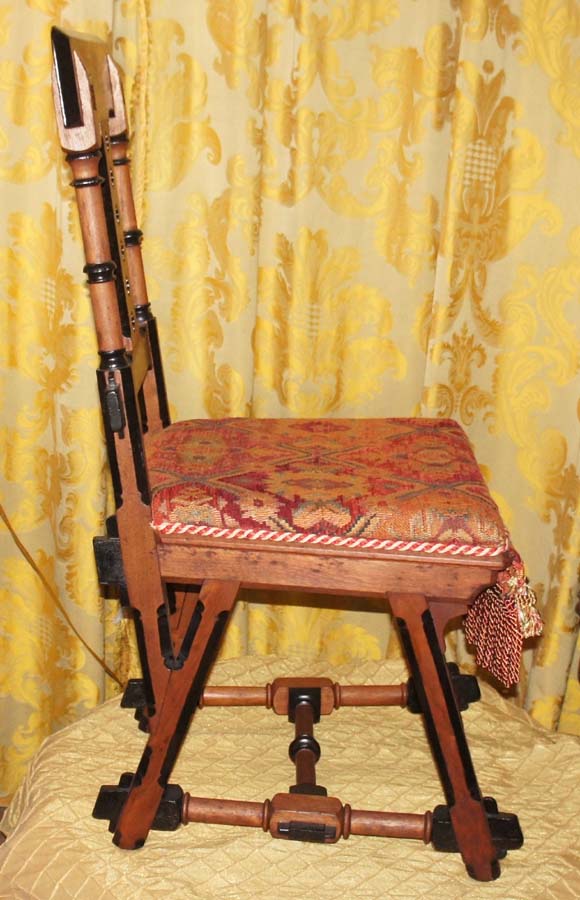 ---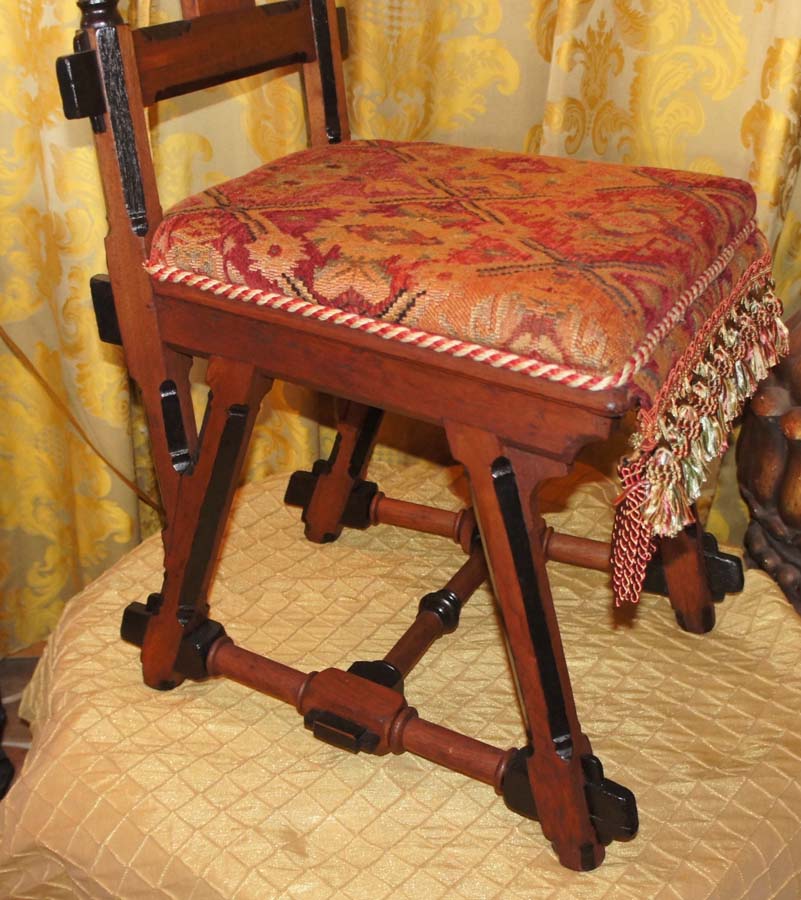 ---
Click on your back button to return to the previous page.
---
HOME PAGE FOR THE DRAWING ROOM OF NEWPORT
ZSOLNAY // FURNITURE // GLASS // PORCELAIN // POTTERY // METAL
LIGHTING // PAINTINGS // EPHEMERA // TEXTILES // GOTHIC // MISCELLANEOUS
---
The Drawing Room is located at 152-154 Spring Street, Newport, Rhode Island 02840.We are open daily from 11 am to 5 pm and by appointment. If you have an interest in an item listed in this document or wish to purchase an item, please call us at 1-401-841-5060 (cell: 401-261-3980). The Partnership of Gacher and Santi has been in business for over 30 years. We have been located in Newport since 1985. Our email address

is: drawrm@hotmail.com

Free counters provided by Honesty.com.

Visitors since 01-17-01