---
The New Gallery
Art After 1900
160 Spring Street, Newport, RI 02840 1-401-841-5060
---
---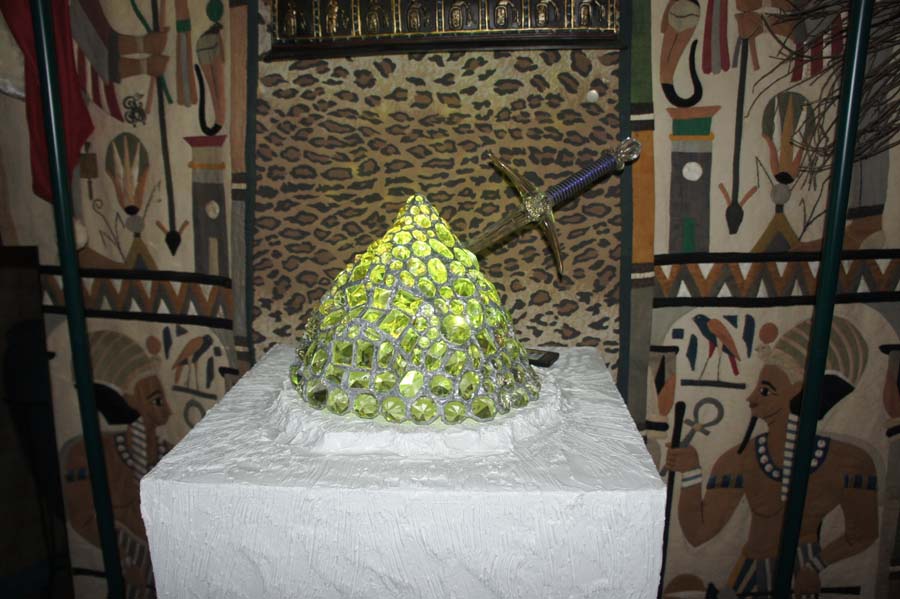 # 5438. Sculpture: Excalibur. Sitting atop a white glazed surface is a rock of crystals with a glass sword piercing the rock waiting for "The King" to remove it. Size of the base: 17.5" x 16" x 8.25"; including the crystal mountain the sculpture is 16.5" tall. The crystal mountain is 10" x 9" tall. Material: wood, soldered crystals and a LED Lamp. The surface of the pedestal box is textured. This sculpture has a LED variable light source located in the box under the mountain that can emit 15 different colors. This sculpture comes with an extra bulb and extra remote control. The colors are vibrant changing from blue to purple to violet to aqua to green to yellow to orange to red, etc. . The chosen setting is a gradual shift from one color to the other. This sculpture runs from a standard 110 V outlet. The light source uses little electricity. This is a one of a kind sculpture. Price: $1,000.00.
---
---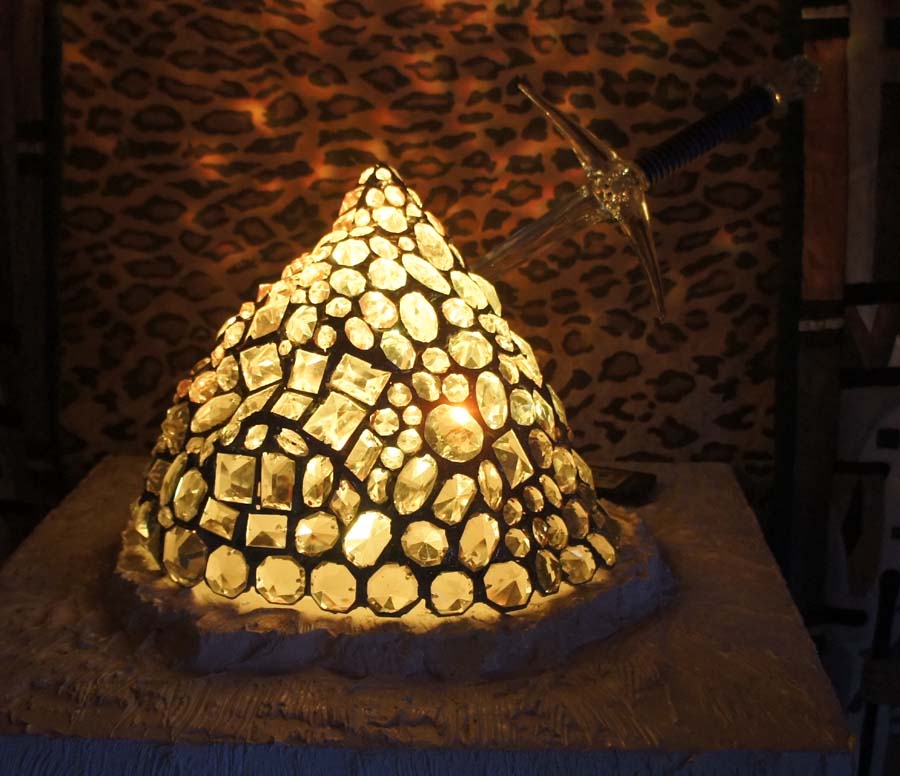 ---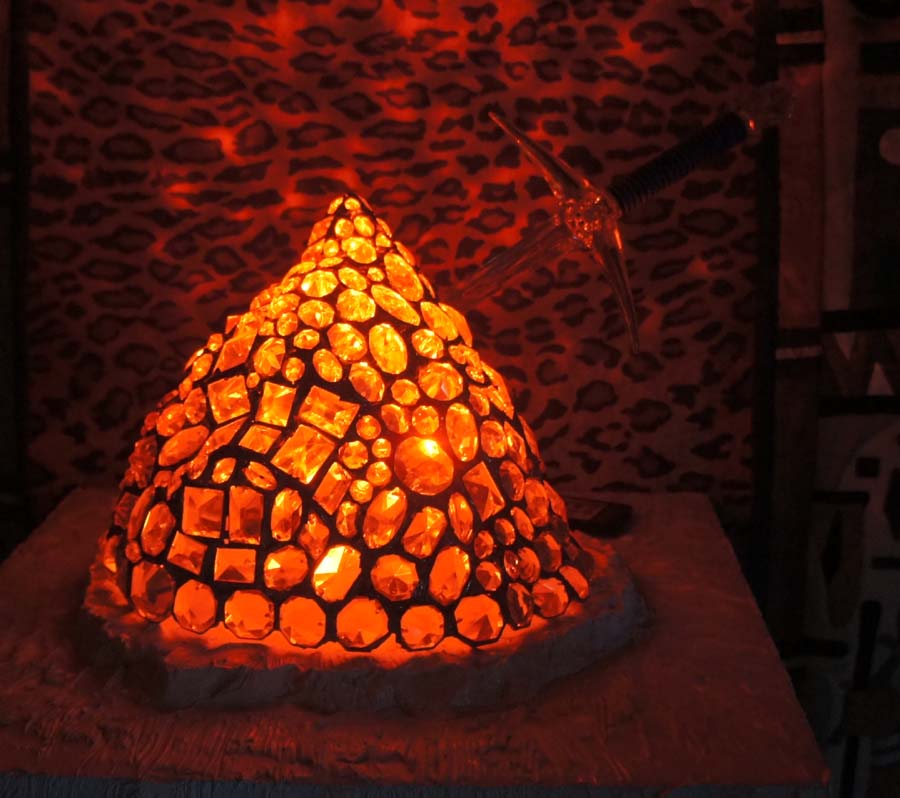 ---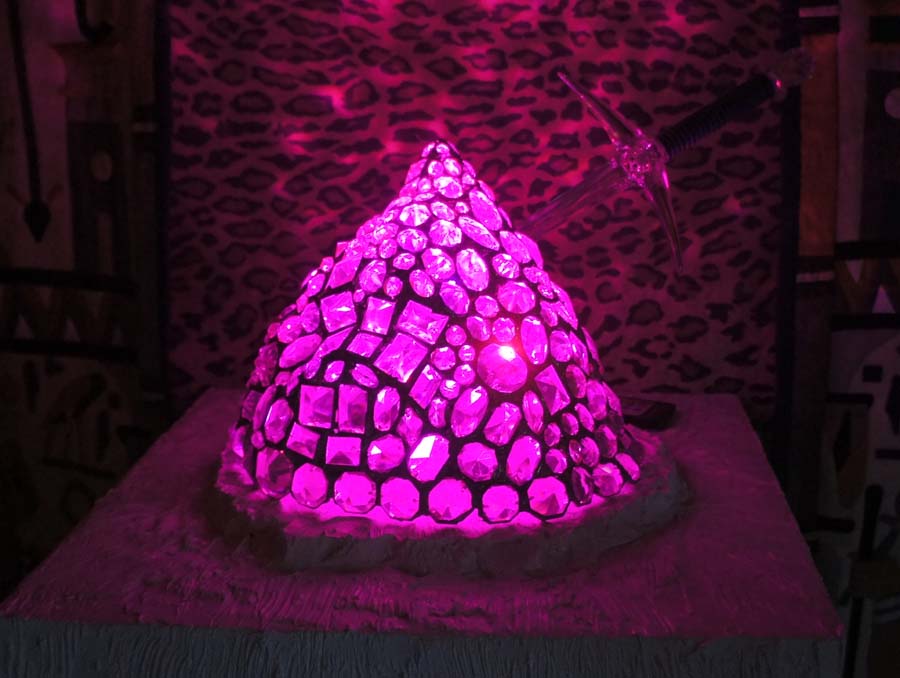 ---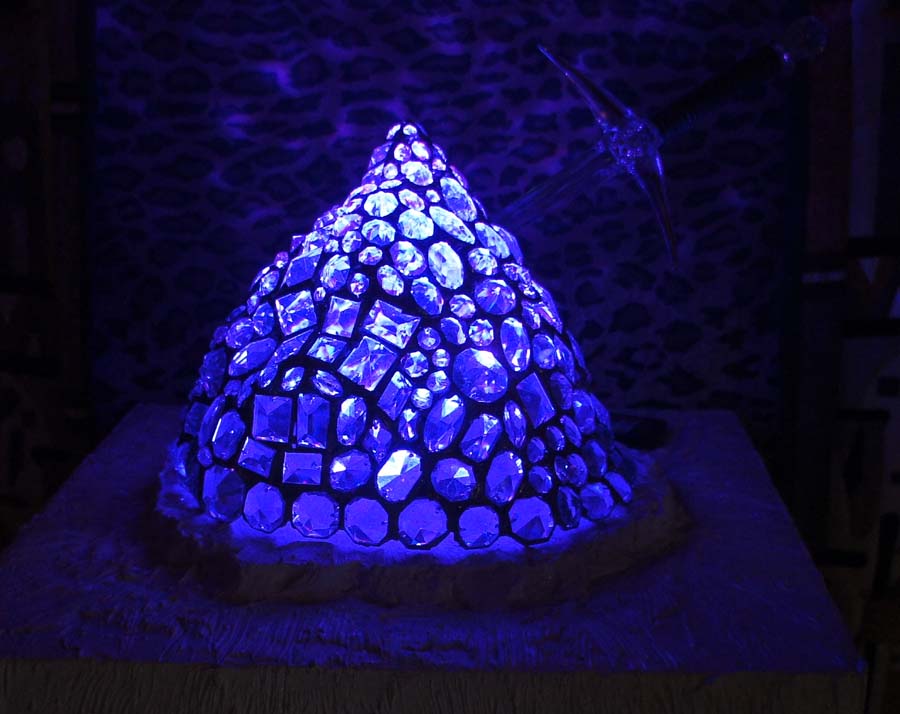 ---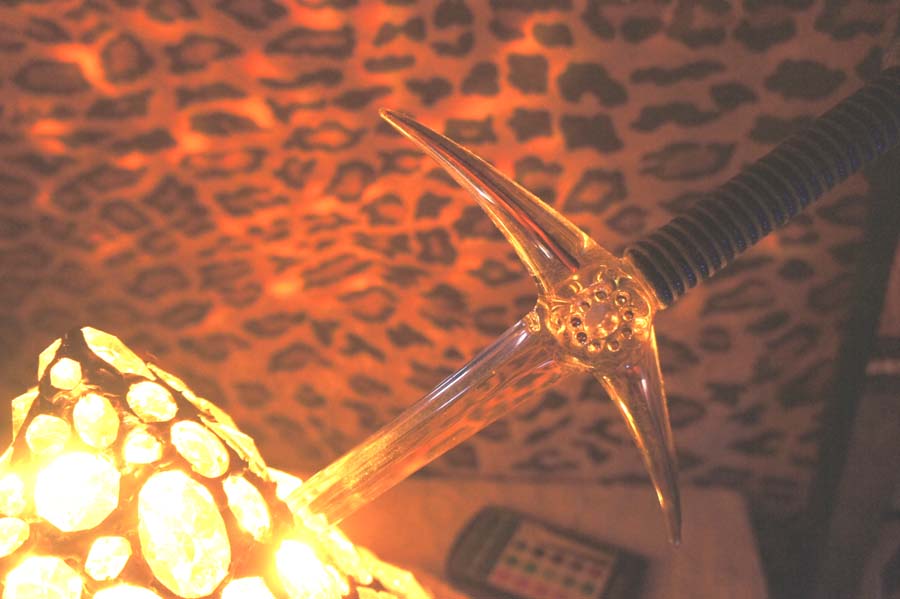 ---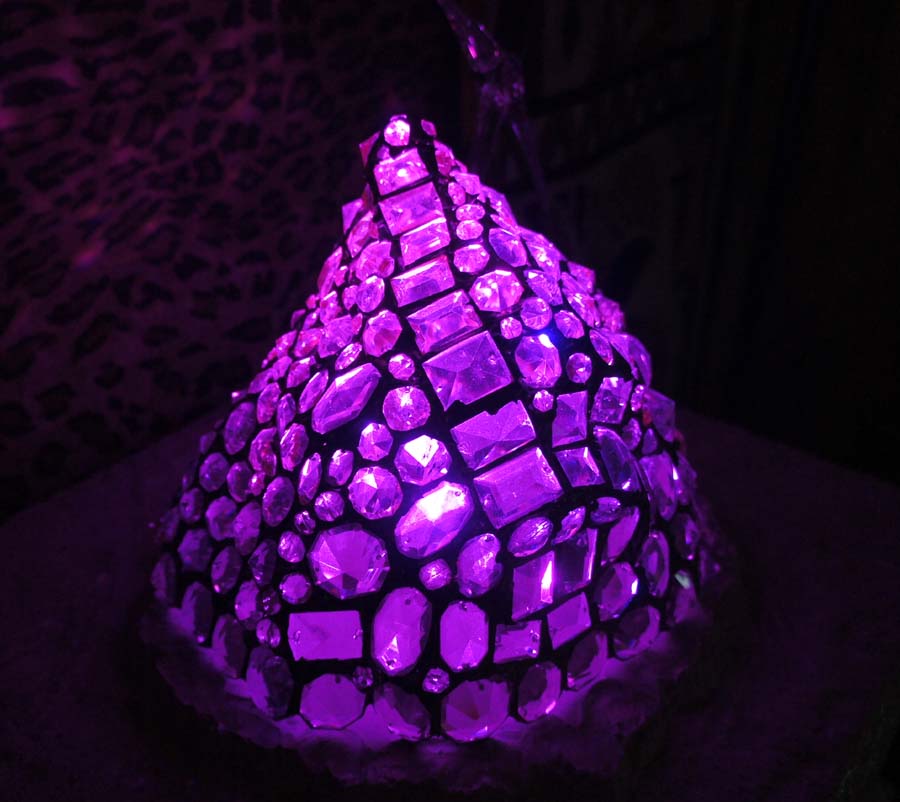 ---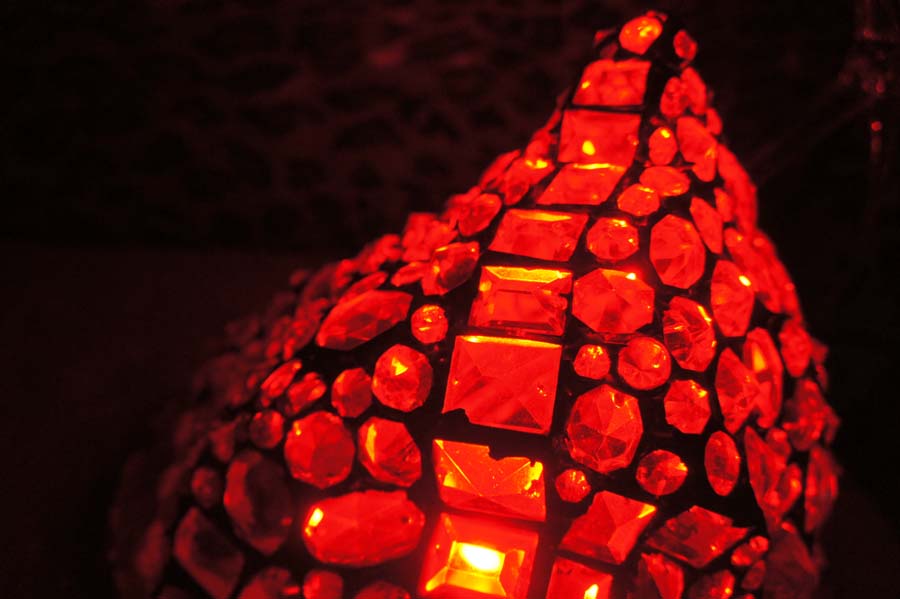 ---
All images within this gallery are © by Federico Santi
---
Federico Santi is a partner in The Drawing Room of Newport and The Zsolnay Store located in Newport, Rhode Island. He studied photography under Evon Streetman at the School of Art at FSU. He has exhibited his photography in Newport, RI; New York City; Washington, D.C. and Fort Lauderdale, Fl. His sculpture has been exhibited at The Newport Art Museum in Newport, RI.
---
Click on your back button to return to the previous page
---
HOME PAGE FOR THE DRAWING ROOM OF NEWPORT
If you have a question about any of the items in this gallery please drop us a line or Email us at: drawrm@hotmail.com. The New Gallery is located at 160 Spring Street, Newport, Rhode Island 02840 and our phone number there is 1-401-841-5060 / cell 1-401-261-3980.

Free counters provided by Honesty.com.

Visitors since 01-17-01