Antique Furniture from The Drawing Room Antiques
152 Spring Street / Newport, RI 02840
#5411. An ebonized side chair attributed to either the firm of Pottier & Stymus or Herter Bros. Circa 1880. H.34.5", W.17.5", D.16.5". Incised numbers on the underside: " 48372". Design elements in this chair are similar in spirit to one pictured in an article written by Brian J. Lang The Art of Seating 200 Years of American Design an exhibition at the Colombia Museum of Art, South Carolina. "For their more elaborate chair commissions, the Herter Brothers utilized a basic frame design, which could be embellished in any number of stylistic variations. This formula is perfectly illustrated in their circa 1880 side chair which incorporates a variety of artistic styles drawm from the Romanesque, Anglo-Japanese and Reform Gothic design vocabularies. This chair made of ebonized cherry with detailed inlay features a colonnade of Moorish or Romanesque-style arches..." Price: $2,500.00.
---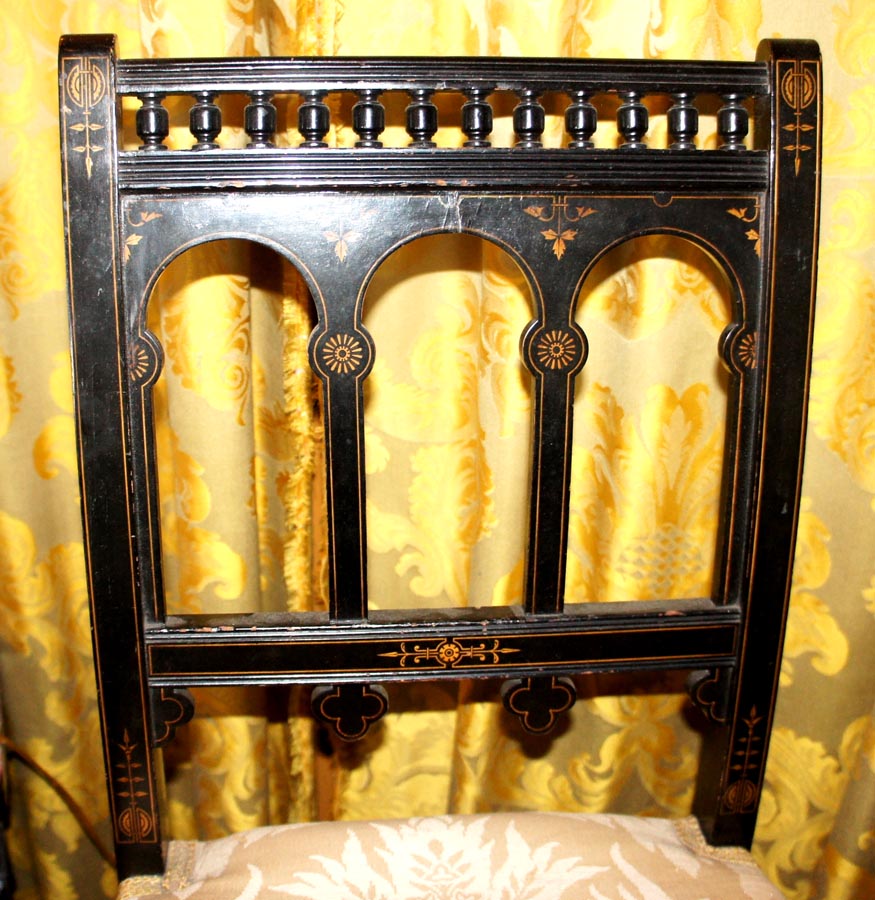 ---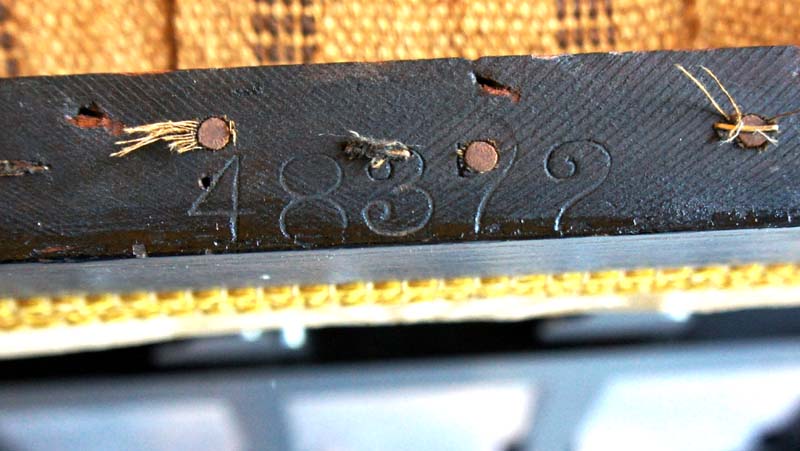 ---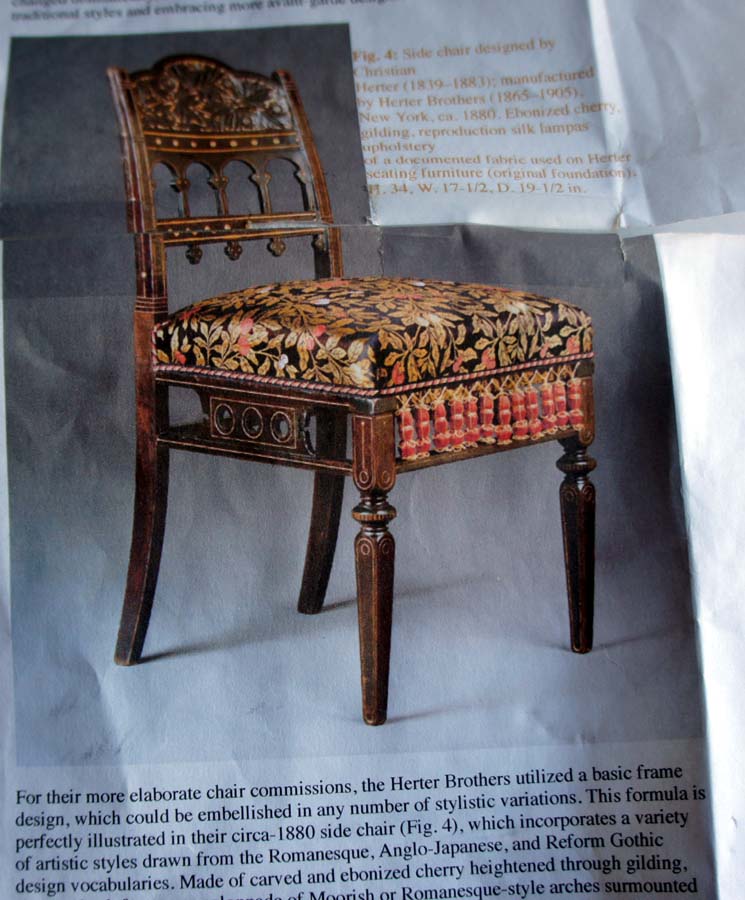 ---
---
---
---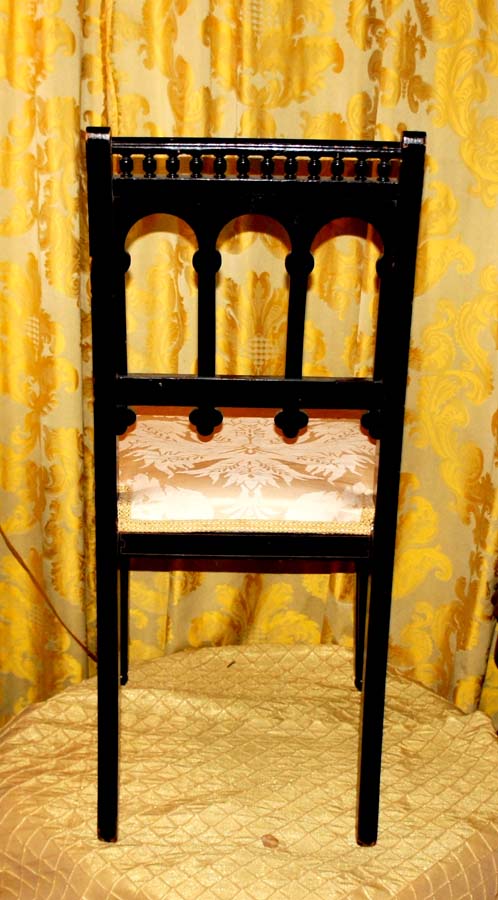 ---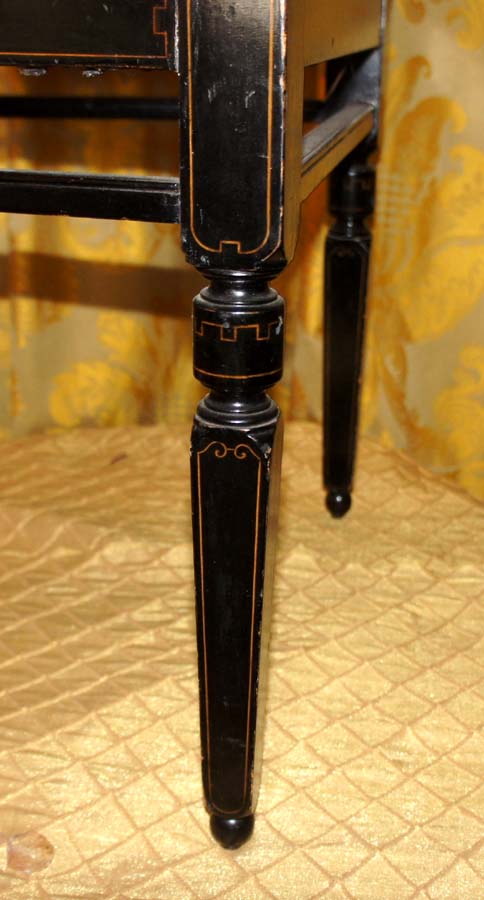 ---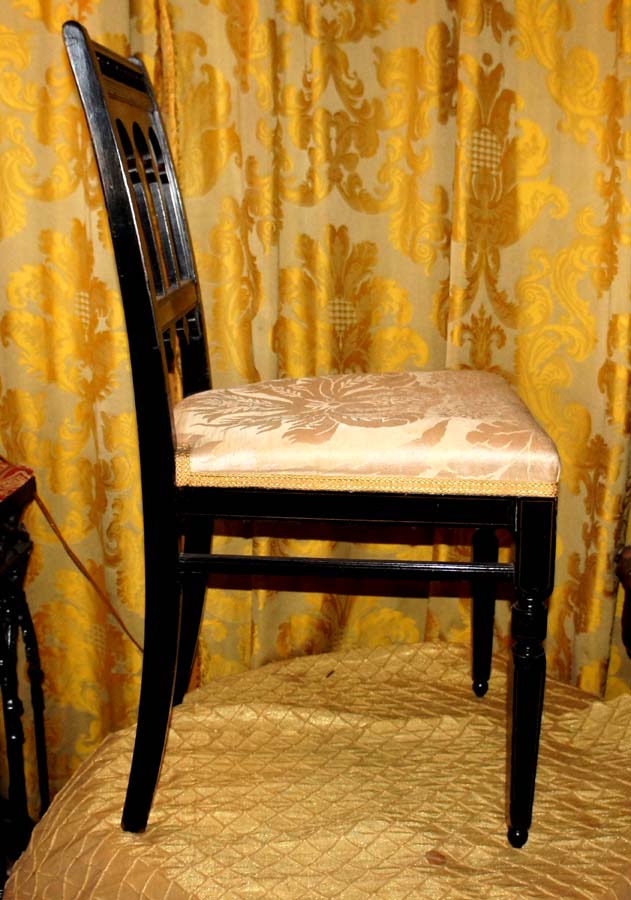 ---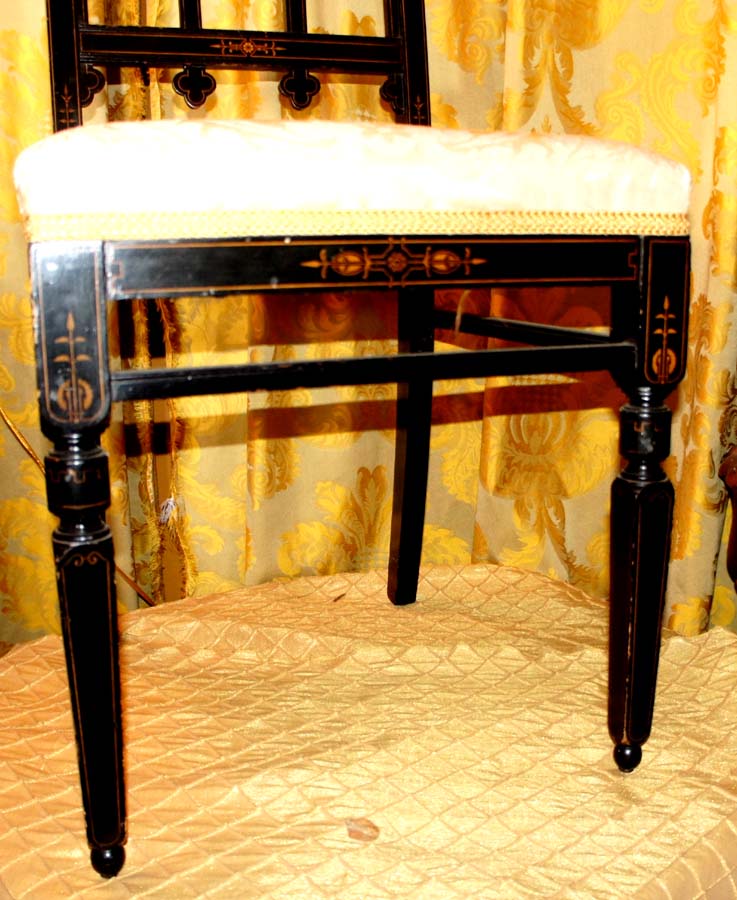 ---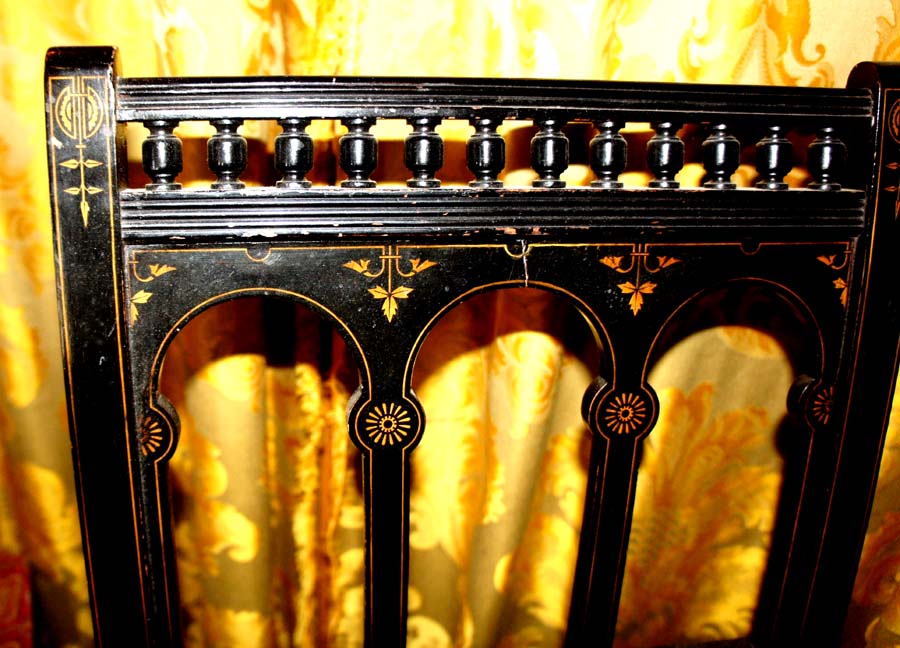 ---
HOME PAGE FOR THE DRAWING ROOM OF NEWPORT
ZSOLNAY // FURNITURE // GLASS // PORCELAIN // POTTERY // METAL
LIGHTING // PAINTINGS // EPHEMERA // TEXTILES // GOTHIC // MISCELLANEOUS
---
The Drawing Room is located at 152-154 Spring Street, Newport, Rhode Island 02840. We are open daily from 11 am to 5 pm and by appointment. If you have an interest in an item listed in this document or wish to purchase an item, please call us at 1-401-841-5060 (cell 401-261-3980) The Partnership of Gacher and Santi has been in business for over 35 years. We have been located in Newport since 1985. Our email address

is: drawrm@hotmail.com
Offering a Luxury Bed and Breakfast Suite in the Heart of Newport
Free counters provided by Honesty.com.