John & Rico's
The Zsolnay Store
Antique Historical Designs
1870-1895
---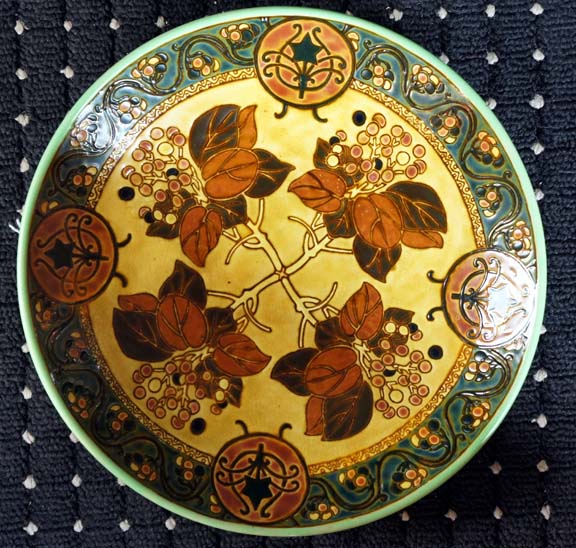 # 5378. A heavy cast charger. From the Zsolnay Factory. Incised mark on the reverse: "Zsolnay Pecs" and an unidentifable form number. Size: 11.25" diameter; 1 3/4" deep. Circa 1870's. Early production for the Zsolnay Factory. Condition: excellent. An incised decoration of berries, leaves and twigs with folkloric decor including five pointed stars forms in each corner. The colors are fall or harvest colors: yellow, ochre, browns, blue green and apple green. The back side is a strong apple green. Meant to be hung with two factory made hanging holes on the back side. P.O.R.
---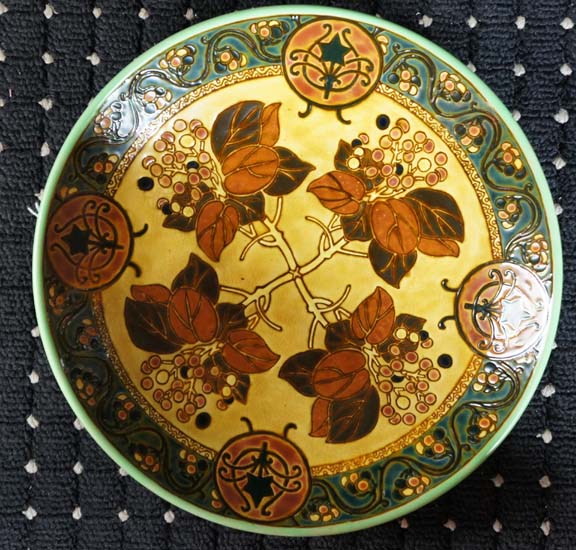 ---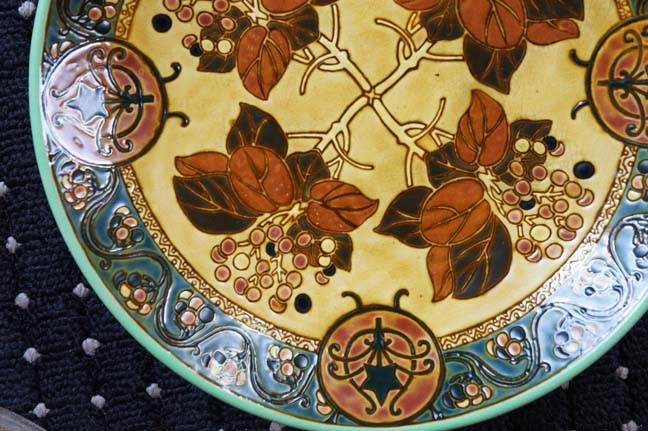 ---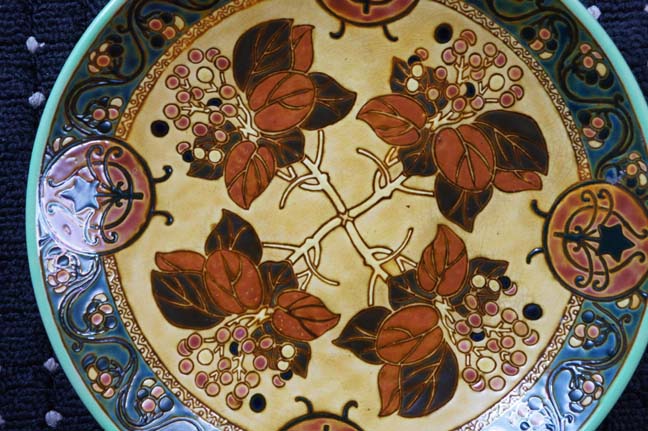 ---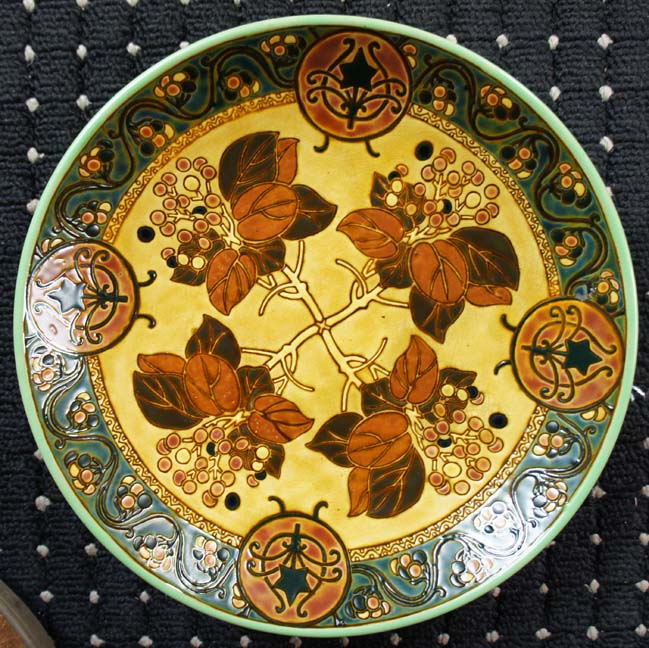 ---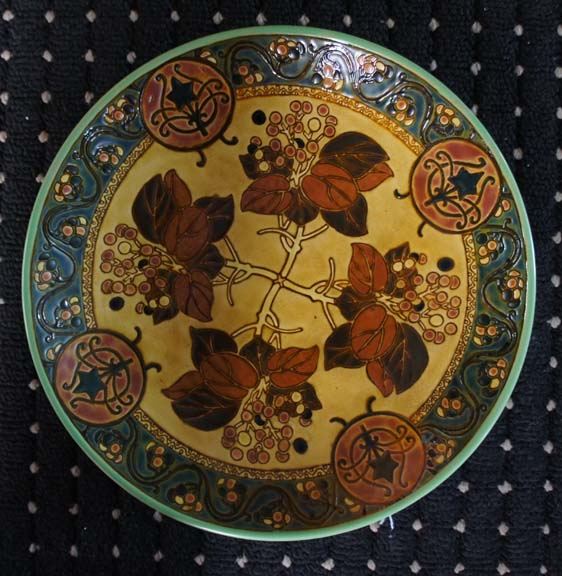 ---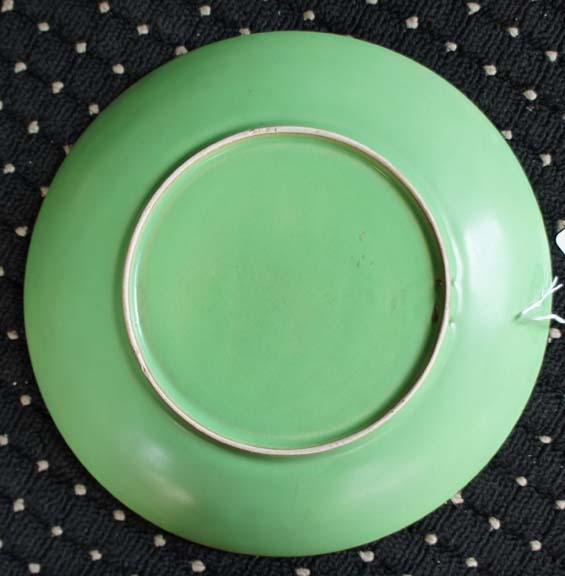 ---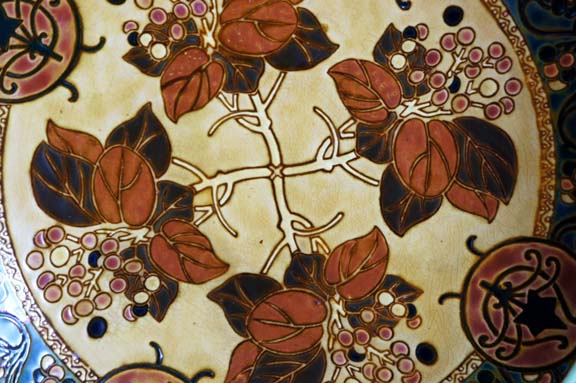 ---
---
The Drawing Room and The Zsolnay Store is located at 152-154 Spring Street, Newport, Rhode Island 02840.We are open daily from 11 am to 5 pm and by appointment. If you have an interest in an item listed in this document or wish to purchase an item, please call us at 1-401-841-5060. The Partnership of Gacher and Santi has been in business for over 30 years. We have been located in Newport since 1985.
---
Email us at drawrm@hotmail.com

If you have an interest in knowing more about Zsolnay, check our Ephemera Link: we stock two excellent publications on the subject of Zsolnay. If you wish an evaluation about a Zsolnay item in your collection, just send us a photo with notations of size, condition and marks along with a self addressed stamped envelope and we would be glad to help you. And . . . of course we are always interested in purchasing fine examples of Zsolnay ceramics.
---

Free counters provided by Honesty.com.

Visitors since 01-17-01