The Drawing Room Antiques
Hungarian Zsolnay Art Pottery
152 Spring Street Newport RI 02840 {USA}
If you wish to be added to our email newsletter - just sign up below:
# 5184. A fine large Zsolnay Wash Bowl. Circa 1891. Marked: Zsolnay Pécs plus made in Austria-Hungary with the form number 3619. Fireproof earthenware, high fired colored glazes. Size: approximately 16.75" in diameter and 5.5" tall. This Majolica style bowl was designed by Tádé Sikorski in 1891. Colors available were pink, yellow, cream. Condition: line crack from the outer rim down about 3" showing inside and outside the bowl. Price: $950.00.
---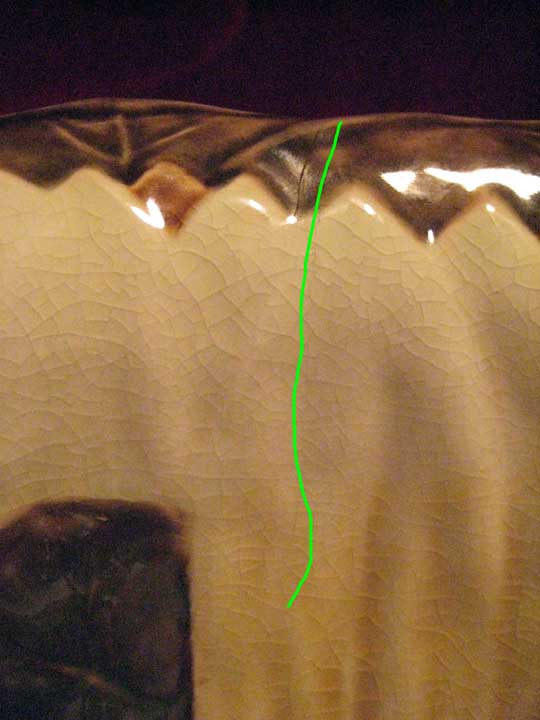 Showing the interior line crack.
---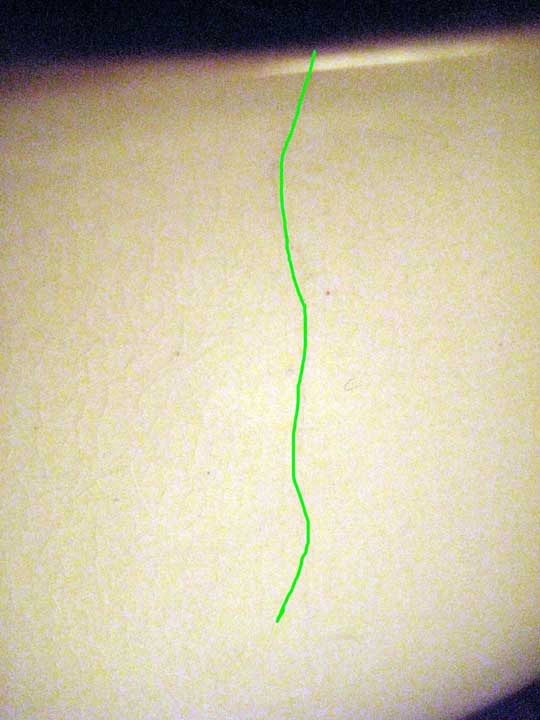 Showing the exterior line crack
---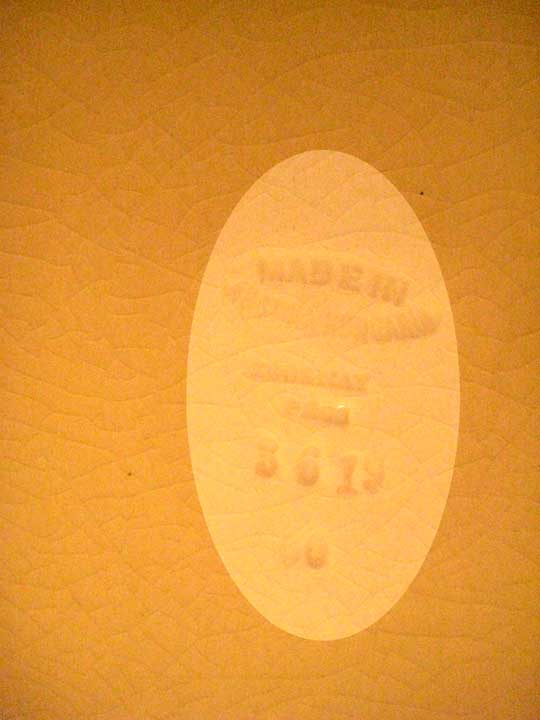 Incised factory marks.
---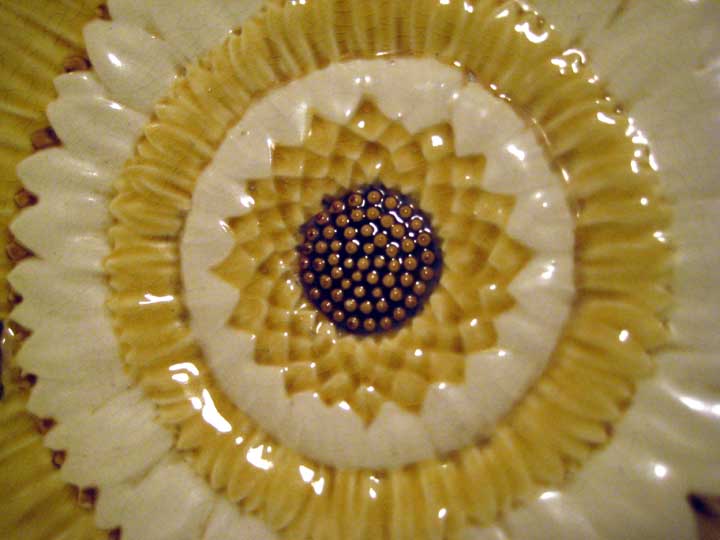 ---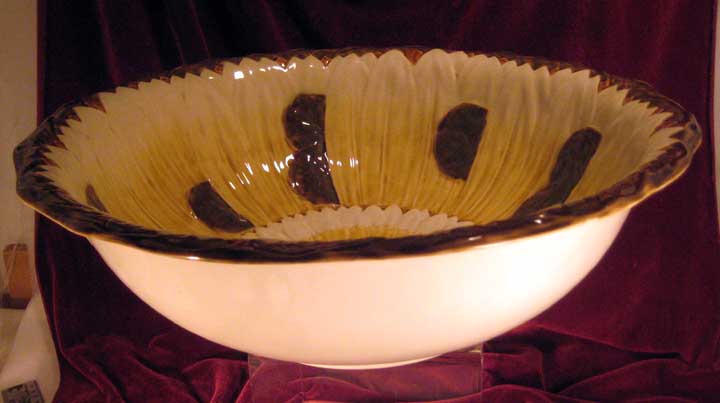 ---
---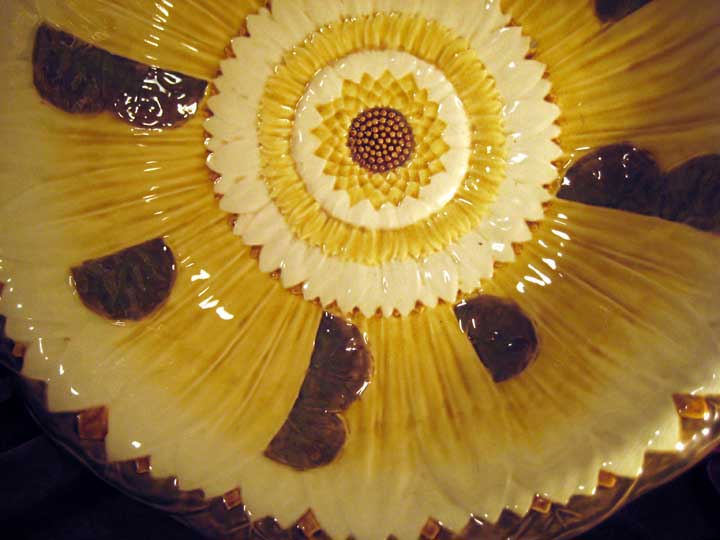 ---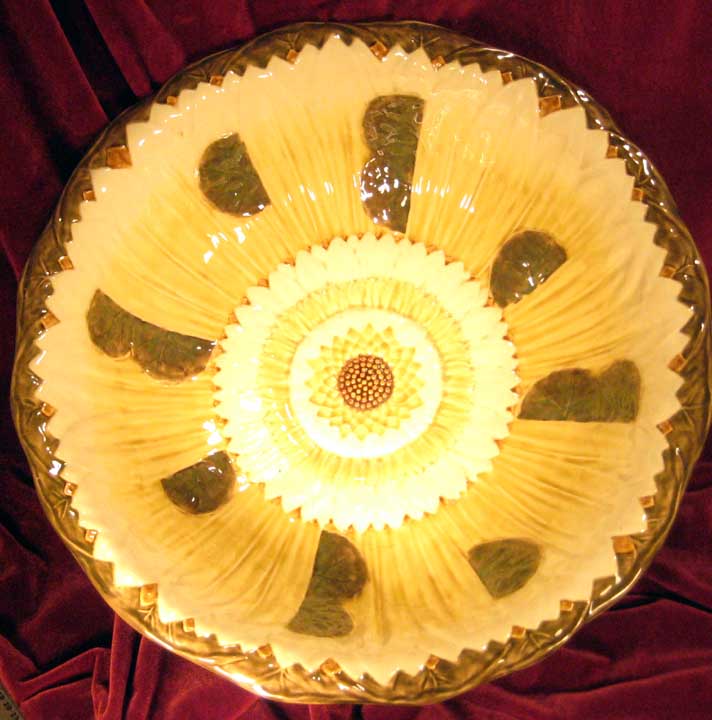 ---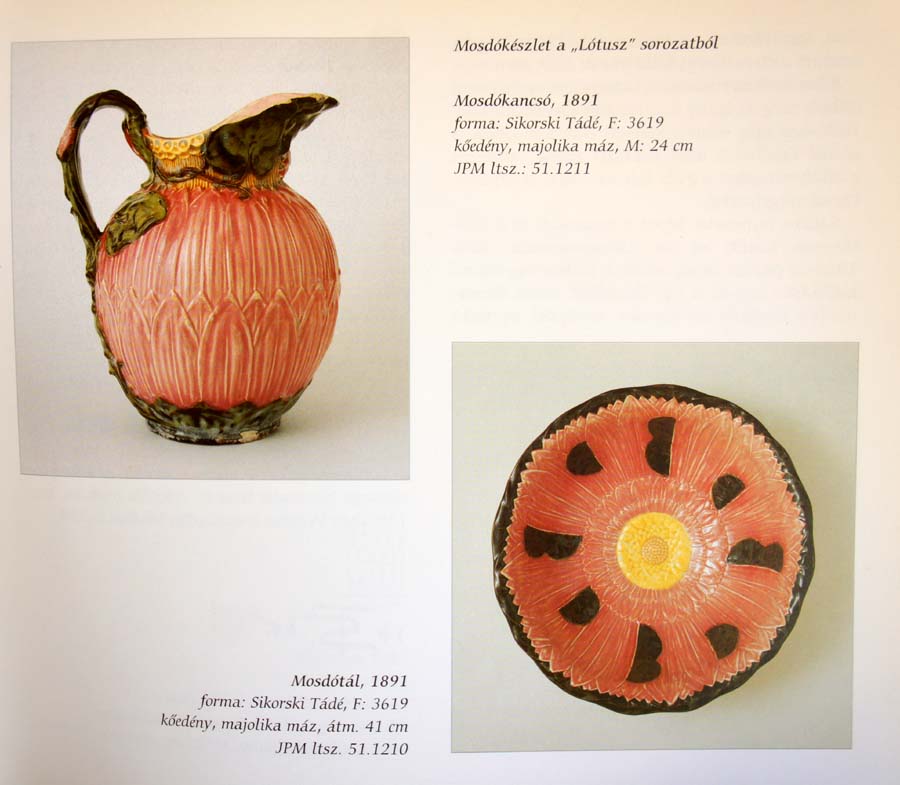 Photo of page 29 showing the pitcher and bowl designed by Tádé Sikorski in 1891. The items are in the collection of the Janus Pannonius Múseum in Pécs Hungary. The book is titled "Zsolnay kerámia kiállítás" In Hungarian and written by Orsolya Kovács; ISBN 963 7211 40 3. Tádé Sikorski was as architect and industrial artist. Polish; he studied in Vienna and worked for architect Karl Hasenauer during the construction of the Vienna Opera House. He then became director of a state operated school for ceramics. While visiting the Zsolnay factory in 1882 during a study tour he met Julia Zsolnay, they fell in love and married in 1883. He was a gifted designer and became director of the Zsolnay factory. From 1900 till 1940, he was also in charge of architectural ceramics manufacturing. Born in 1852.
---
---
The Drawing Room Antiques is located at 152-154 Spring Street, Newport, Rhode Island 02840.We are open daily from 11 am to 5 pm and by appointment. If you have an interest in an item listed in this document or wish to purchase an item, please call us at 1-401-841-5060. We have been located in Newport since 1985.
---
Email us at drawrm@hotmail.com

---