John & Rico's Antique American and European Furniture from
Their Drawing Room of Newport.
Located in Newport Rhode Island
__________________________________________________________
___________________________________________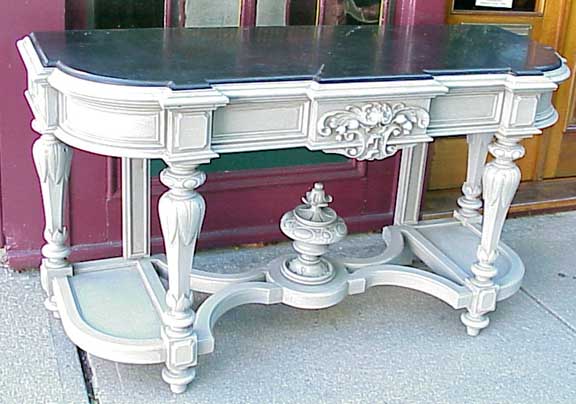 # 5150. An American Renaissance Revival Console Table. Size: 23" deep x 60" long x 32" tall. Painted Walnut. Condition: painted surface; the slate or marble top was broken at one time and is in two sections which fit together. The break shows with some surface edge loss across the break. The legs have subtle Egyptian Style design elements: lotus decorations. A well carved and useful table suitable behind a sofa or in a hall. A plateau on either side could hold vases or statues. Price: $4,250.00.
---
---
---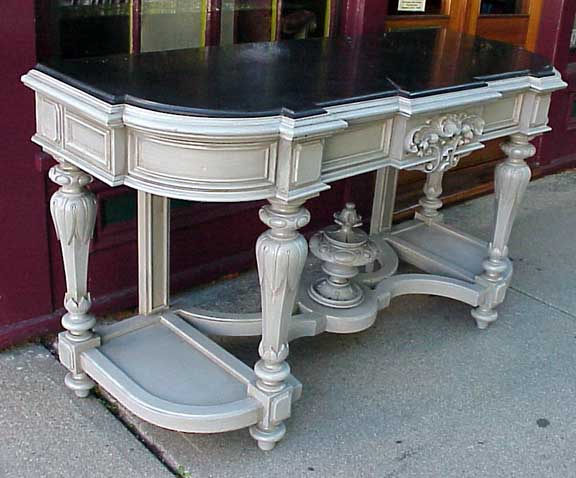 ---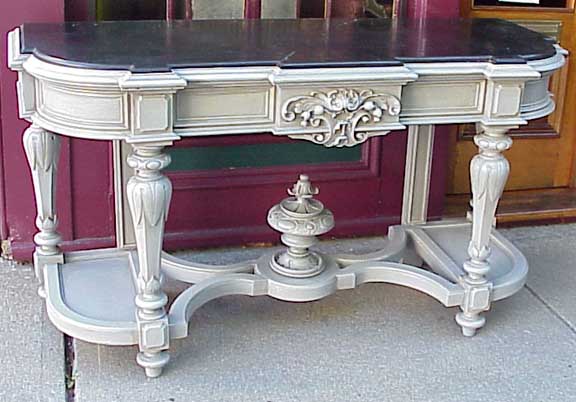 ---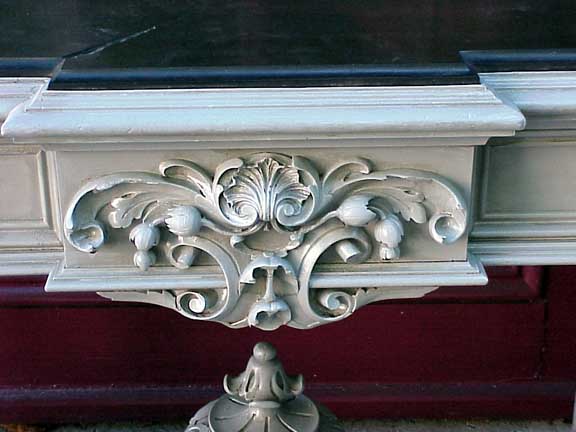 ---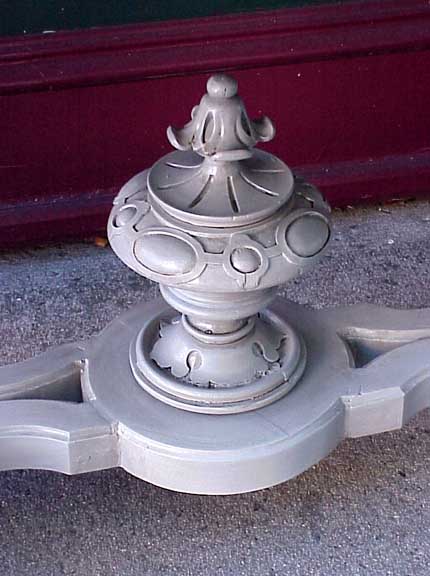 ---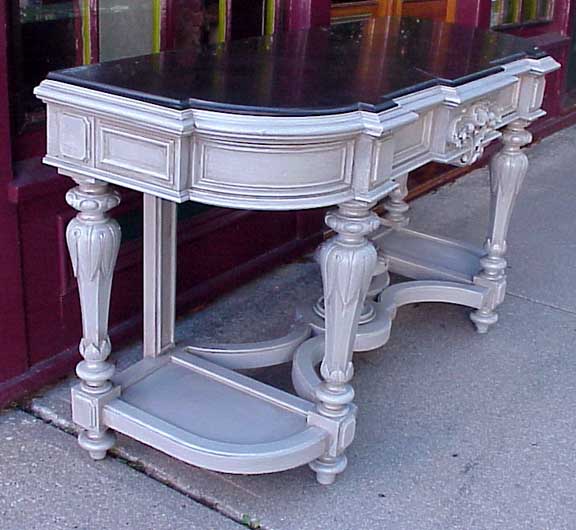 ---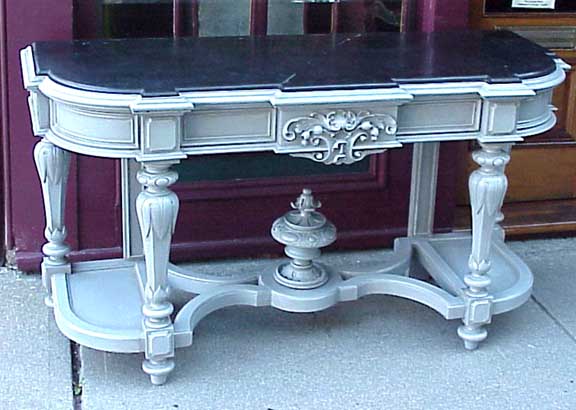 ---
Click on your back button to return to the previous page.
---
HOME PAGE FOR THE DRAWING ROOM OF NEWPORT
ZSOLNAY // FURNITURE // GLASS // PORCELAIN // POTTERY // METAL
LIGHTING // PAINTINGS // EPHEMERA // TEXTILES // GOTHIC // MISCELLANEOUS
---
The Drawing Room is located at 152-154 Spring Street, Newport, Rhode Island 02840.We are open daily from 11 am to 5 pm and by appointment. If you have an interest in an item listed in this document or wish to purchase an item, please call us at 1-401-841-5060 (cell: 401-261-3980). The Partnership of Gacher and Santi has been in business for over 30 years. We have been located in Newport since 1985. Our email address

is: drawrm@hotmail.com
All images copyright by F. Santi, 2008

Free counters provided by Honesty.com.

Visitors since 01-17-01