John & Rico's
Antique Lighting from The Drawing Room
---
---
---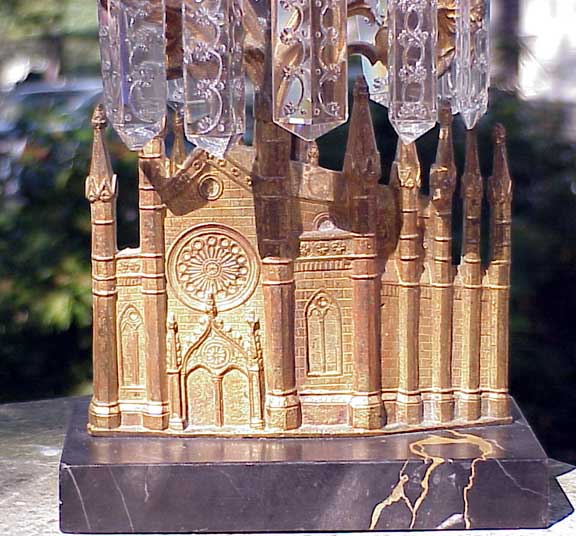 # 5044. A three piece set of American Girandoles. Commonly called the Bigelow Chapel Model manufactured by the William Shaw Company of Boston. Fully marked in the bronze back with the name, address and patent date. The single candle Girandoles are 14" tall mounted on an Egyptian Marble base which is 3.5" x 6.25". The Three arm unit is 16.25" tall on the same size and type of marble base. The prisms appear to be period to the Girandoles are are consistent with original material. The prisms are commonly referred to as "interlocking C and star" prisms as described by H. Parrott Bacot in his book titled "Nineteenth Century Lighting" and this model girandole is pictured on page 188 of that book. Condition: slight discoloration to the gold gilt work of the chapel sections with more gold gilt wear to the prism supports and candle cups. All in all, this is a rare set of Girandoles in good condition. There are no repairs to the metalwork or marble. The prisms have small flakes consistent with use and age. There are no prisms missing. Each has a double button. The markings on the back state: "W. F. Shaw 174 Wash St. Boston Patent Dec 18, 1849" Shaw was located at 270 Washington Street in Boston from 1848 to 1851. We don't know when he was at 174 Washington Street: before or after the 270 address. We sold a similar set to The Rhode Island School of Design Museum a number of years ago and similar examples exist in the Sleep Hollow Restorations Collection and other important private and public collections. Price: $2,750.00 the set.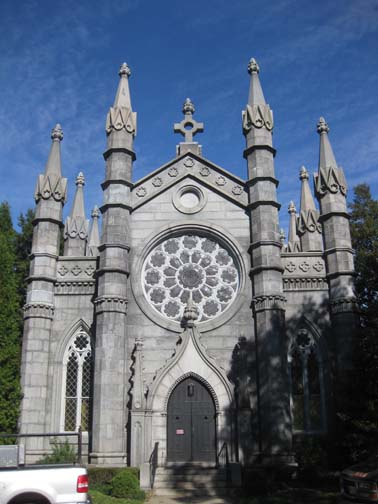 Pictured is the Bigelow Chapel in Mt. Auburn Cemetery which we visited recently. This chapel is was used as the model to create the Shaw Girandole in this site. If you have never visited Mt. Auburn Cemetery in Cambridge, Ma (just outside of Harvard Square) it is a must see destination. An important slice of American History. Online at:http://www.mountauburn.org
---
---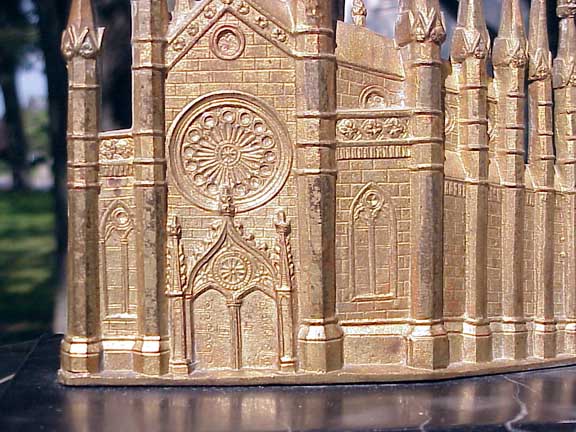 ---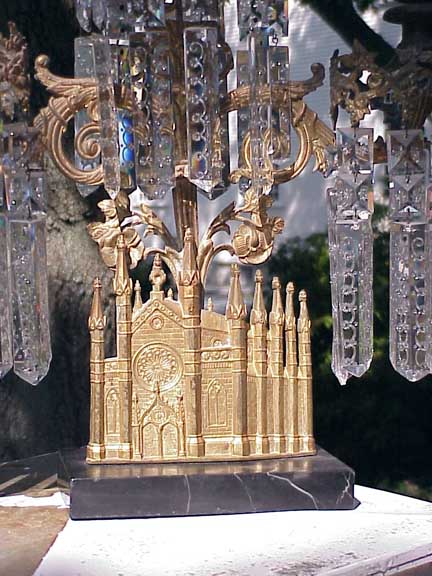 ---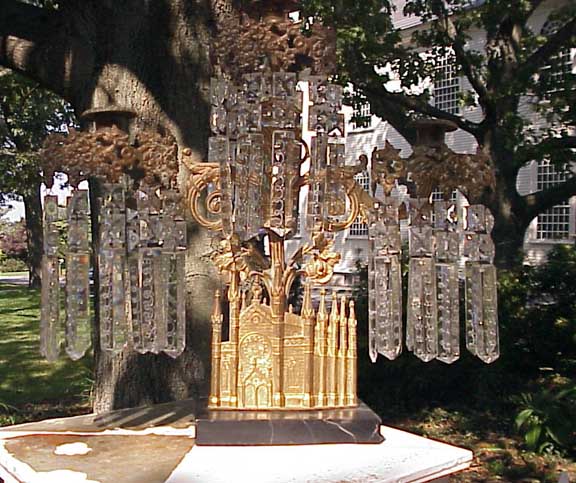 ---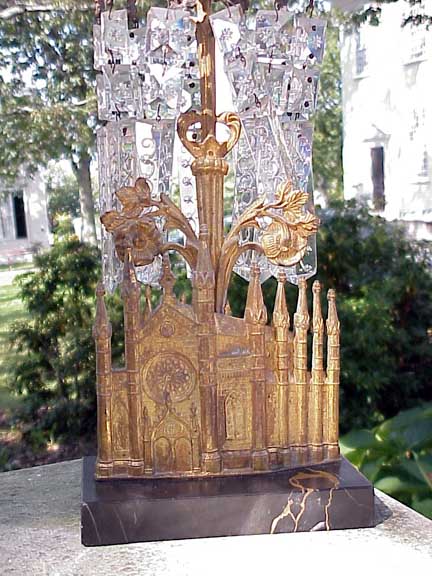 ---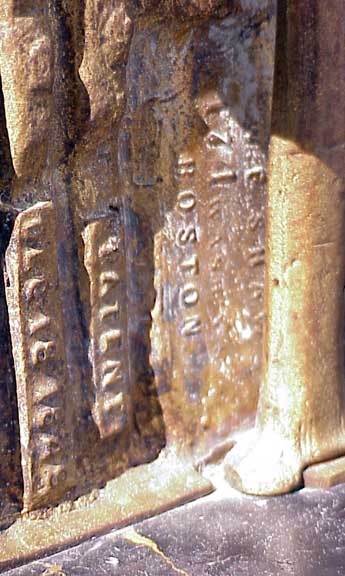 ---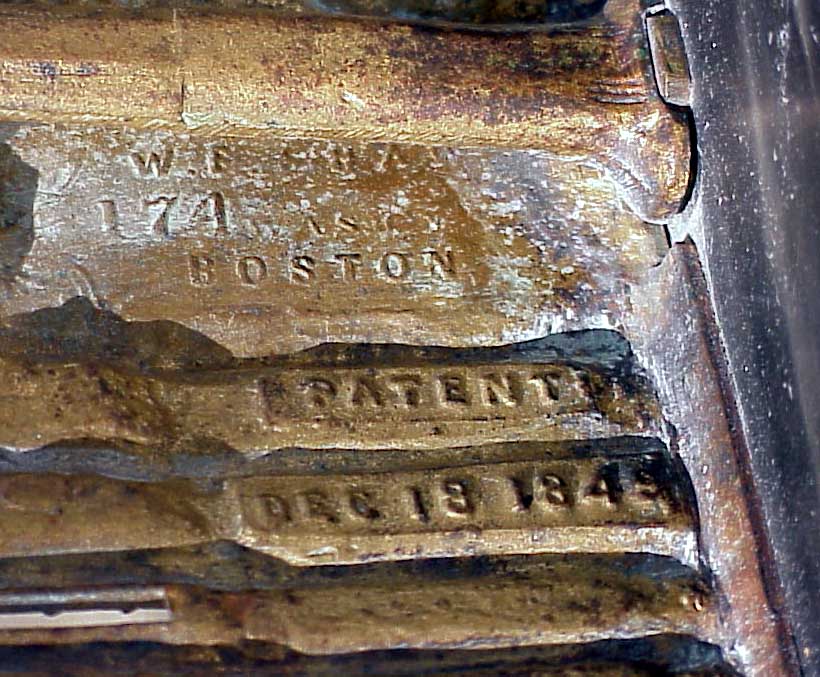 ---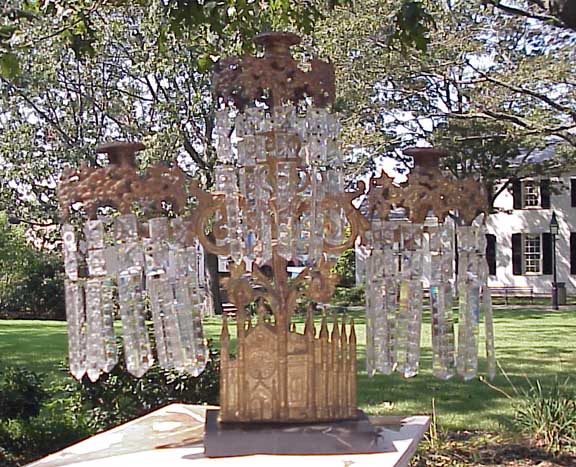 ---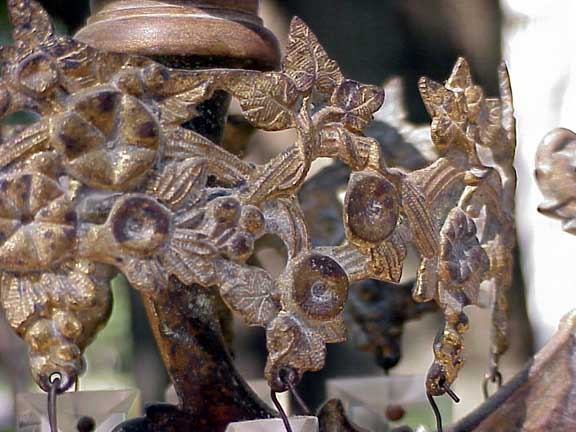 ---
ZSOLNAY // FURNITURE // GLASS // PORCELAIN // POTTERY // METAL
LIGHTING // PAINTINGS // EPHEMERA // TEXTILES // GOTHIC // MISCELLANEOUS
THE DRAWING ROOM OF NEWPORT AND THE ZSOLNAY STORE HOME PAGE
---
The Drawing Room is located at 152-154 Spring Street, Newport, Rhode Island 02840.We are open daily from 11 am to 5 pm and by appointment. If you have an interest in an item listed in this document or wish to purchase an item, please call us at 1-401-841-5060 (cell: 401-261-3980). The Partnership of Gacher and Santi has been in business for over 30 years. We have been located in Newport since 1985. Our email address

is: drawrm@hotmail.com

Free counters provided by Honesty.com.

Visitors since 01-17-01