____________________________________________________________
_____________________________________________
_______________________________
_________________
______
John & Rico's
Antique Pedestals
from
The Drawing Room Antiques
152 Spring Street Newport RI 02840 {USA}
1-401-841-5060 cell 1-401-261-3980
---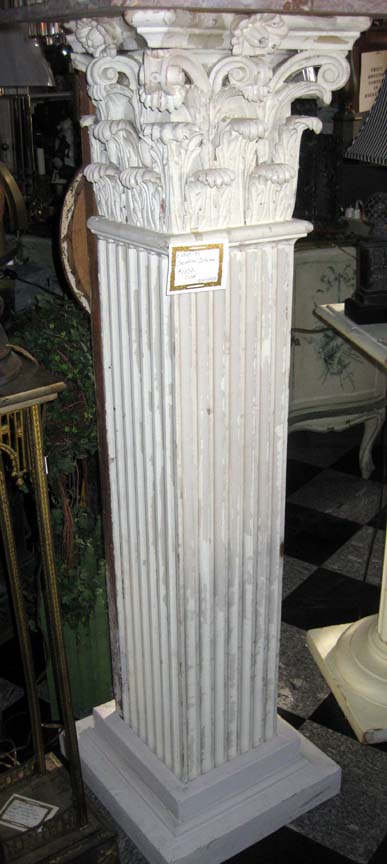 # 4978. This pedestal was made from an architectural element: a pilaster. The carved capitol and fluted column was part of a doorway surround. The antique elements are definitely Greek Revival - 1840 - and knowing this style and era, we believe that the work is the design of the famed American Architect Russell Warren. The base, back and top (marble) are new and were used to created the free standing pedestal. Size: 59.5" tall; the base is 17.5" square and the marble top is 16" x 20.5". Price: $1,650.00.
---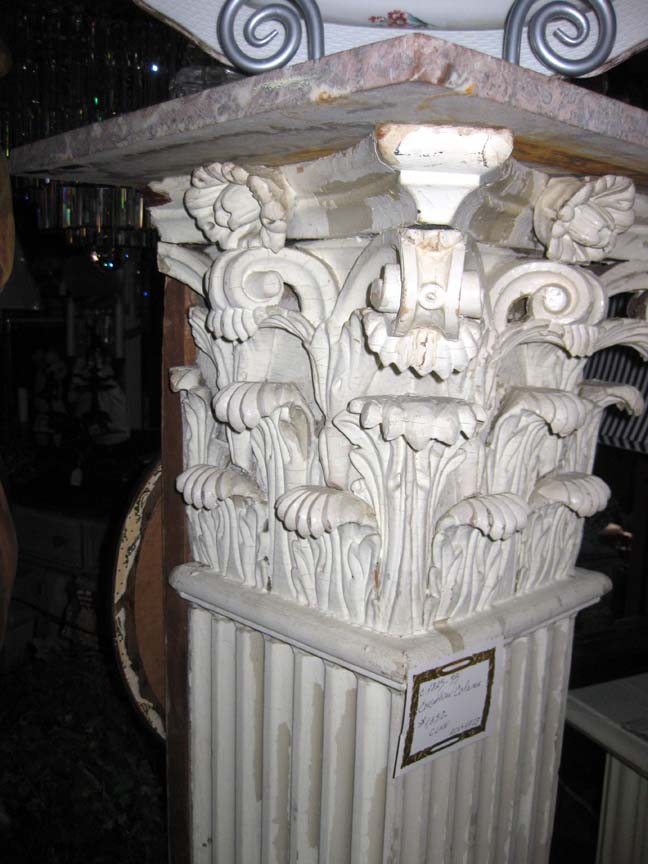 ---
The Russell Warren Capitol
---
ZSOLNAY // FURNITURE // GLASS // PORCELAIN // POTTERY // METAL
LIGHTING // PAINTINGS // EPHEMERA // TEXTILES // GOTHIC // MISCELLANEOUS
THE DRAWING ROOM OF NEWPORT AND THE ZSOLNAY STORE HOME PAGE
---
The Drawing Room and The Zsolnay Store is located at 152-154 Spring Street, Newport, Rhode Island 02840.We are open daily from 11 am to 5 pm and by appointment. If you have an interest in an item listed in this document or wish to purchase an item, please call us at 1-401-841-5060. The Partnership of Gacher and Santi has been in business for over 30 years. We have been located in Newport since 1985.
---
Email us atdrawrm@hotmail.com


Free counters provided by Honesty.com.

Visitors since 01-17-01