---
John & Rico's
Oriental Antiques
Japanese and Chinese Antiques: Ceramics, Metalware, Fine Art
_______________________________________
Gift wrapping is available for smaller items and of course we can ship purchases to most destinations via UPS, U.S. Postal or Fedex.
---
Item # 4960. A woodblock print byTakahashi Shôtei Signed by the artist. Size of the print: app. 13cm x 19cm. Condition: apparent foxing in the lighter sky area. Mounted on cardboard with the hand written title: " Country by Night" and the name: "Rakutei". I belive the correct title for this woodblock is: "Country house at Negishi".Stamped on the back of the woodblock: "MADE IN JAPAN". Price: $350.00.
---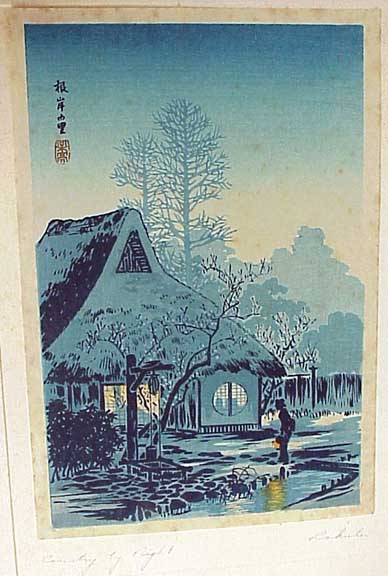 ---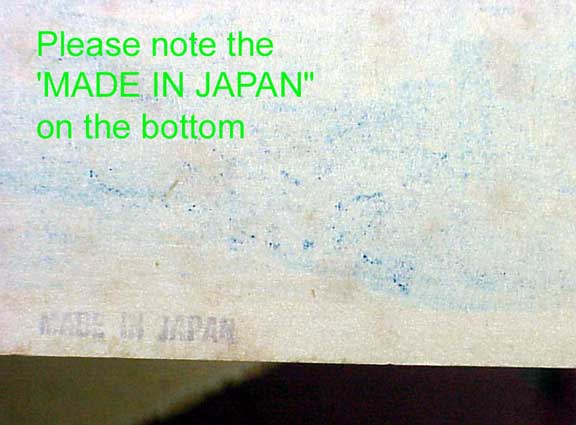 ---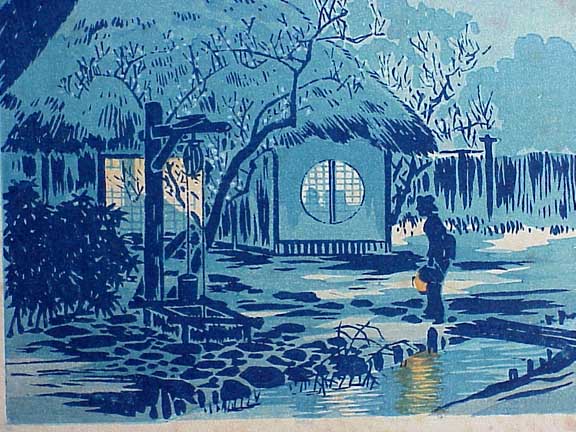 ---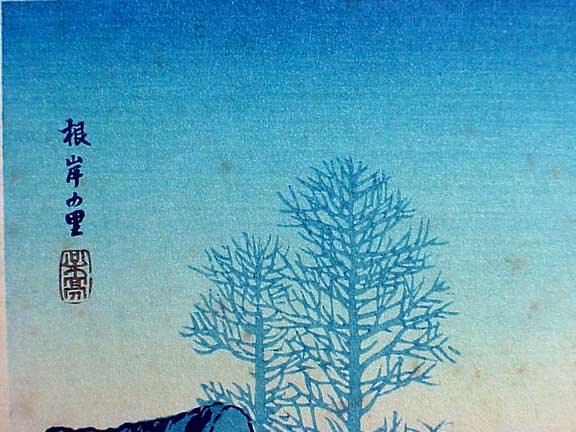 ---
ZSOLNAY // FURNITURE // GLASS // PORCELAIN // POTTERY // METAL
LIGHTING // PAINTINGS // EPHEMERA // TEXTILES // GOTHIC // MISCELLANEOUS
THE DRAWING ROOM OF NEWPORT AND THE ZSOLNAY STORE HOME PAGE
HOME PAGE FOR THE DRAWING ROOM OF NEWPORT
---
The Drawing Room is located at 152-154 Spring Street, Newport, Rhode Island 02840.We are open daily from 11 am to 5 pm and by appointment. If you have an interest in an item listed in this document or wish to purchase an item, please call us at 1-401-841-5060 (cell: 401-261-3980). The Partnership of Gacher and Santi has been in business for over 30 years. We have been located in Newport since 1985. Our email address

is: drawrm@hotmail.com

Free counters provided by Honesty.com.