The John & Rico Collection of
Antique Porcelain from The Drawing Room.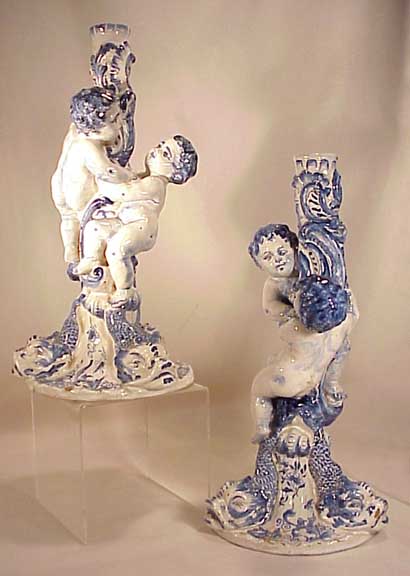 # 4860. A pair (2) of Delft style candle sticks. Size: 13.75" tall with a 6.5" diameter base.Colors blue and off white. On each stick a pair of putti hold together being supported by three tritons at the base. The sticks are solid as opposed to hollow and have a heavy weight. They are marked on the underside with the letters W.V.D.B. and the number 25 on one and the number 52 on the other. I would say that each stick was decorated by a different person: there are slight differences in style of painting between the two. Condition: mulitiple edge flakes and chips, glaze lines consistent with this type of glaze; however, they are quite presentable and usable. Age: I believe sometime before 1900. There have been no breaks with repairs. Price: $3,500.00 the pair.
---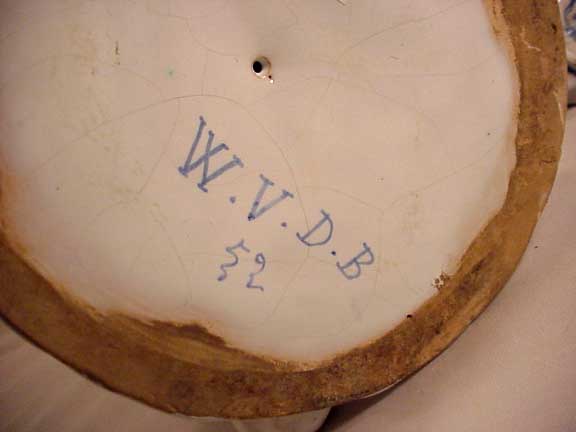 ---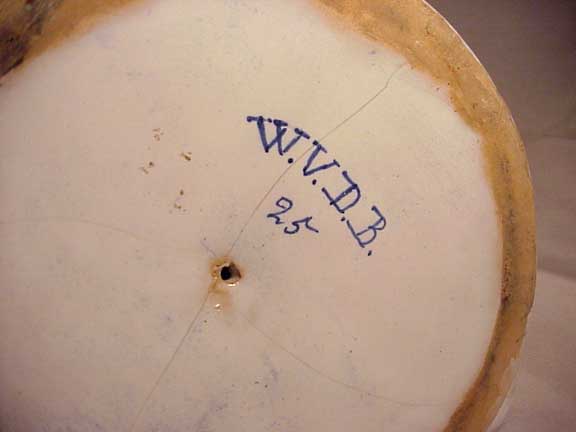 ---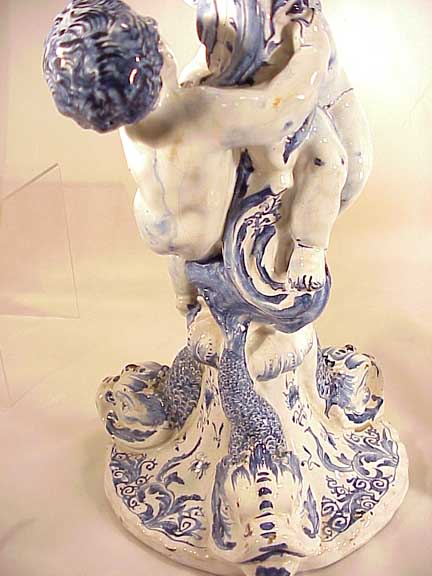 ---
---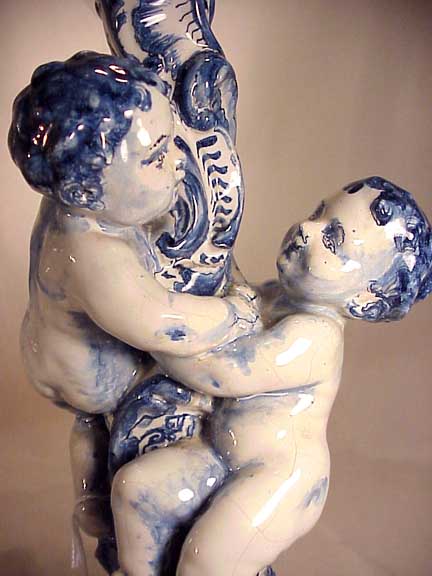 ---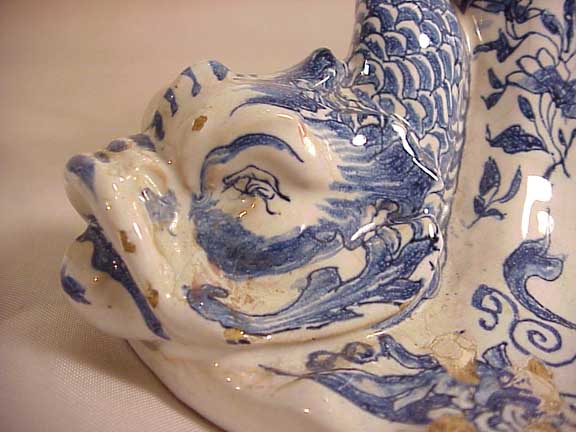 ---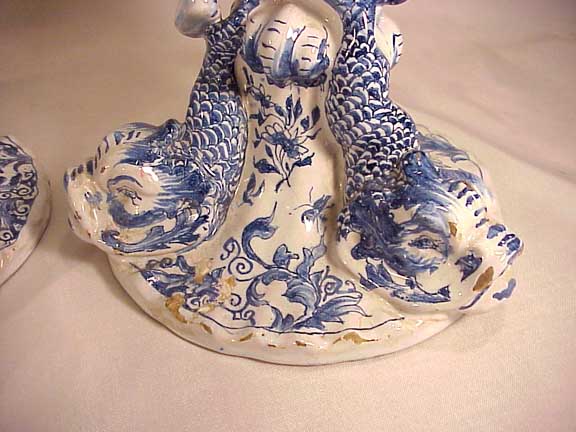 ---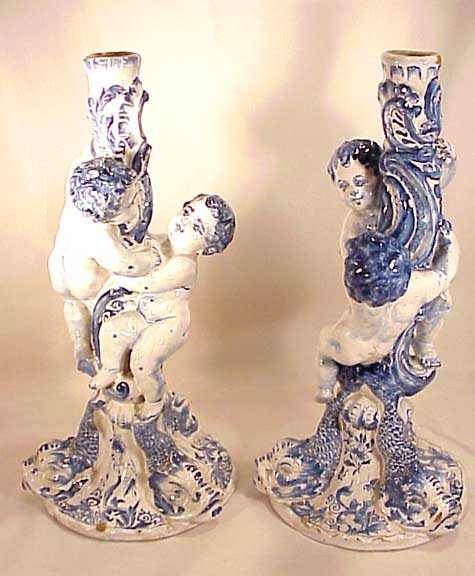 ---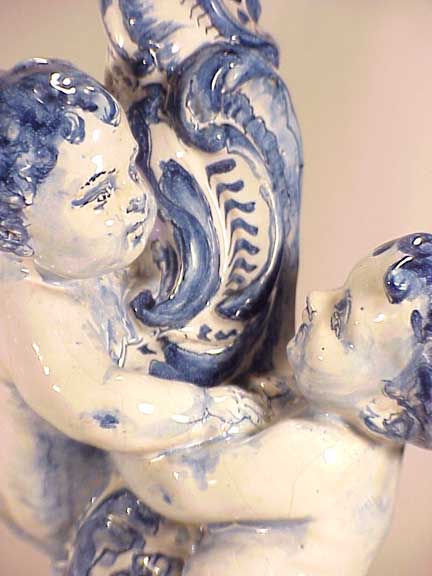 ---
---
Click on your back button to return to the previous page.
HOME PAGE FOR THE DRAWING ROOM OF NEWPORT
Offering a Luxury Bed and Breakfast Suite in the Heart of Newport
---
ZSOLNAY // FURNITURE // GLASS // PORCELAIN // POTTERY // METAL
LIGHTING // PAINTINGS // EPHEMERA // TEXTILES // GOTHIC // MISCELLANEOUS
THE DRAWING ROOM OF NEWPORT AND THE ZSOLNAY STORE HOME PAGE
---
The Drawing Room is located at 152-154 Spring Street, Newport, Rhode Island 02840.We are open daily from 11 am to 5 pm and by appointment. If you have an interest in an item listed in this document or wish to purchase an item, please call us at 1-401-841-5060 (cell phone 401-261-3980). The Partnership of Gacher and Santi has been in business for over 30 years. We have been located in Newport since 1985. Our email address:

is: drawrm@hotmail.com All images copyright by F. Santi, 2005

Free counters provided by Honesty.com.

Visitors since 01-17-01