Antique Furniture from The Drawing Room.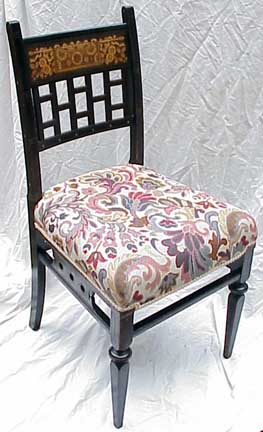 # 4581. A fine Aesthetic Era American Ebonized side Chair. Ebonized Cherry with inlaid back splat. SOLD.
---
Please note the roughness to the outer ring of the left front leg.
---
Note the paint edge loss to the top of the back splat.
---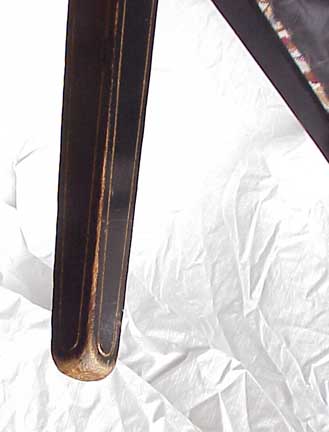 Each of the front legs has a rounded worn foot.
---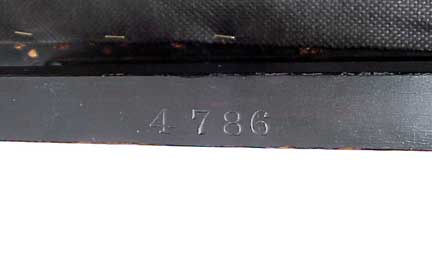 Incised numbers under one of the chair rails: "4786".
---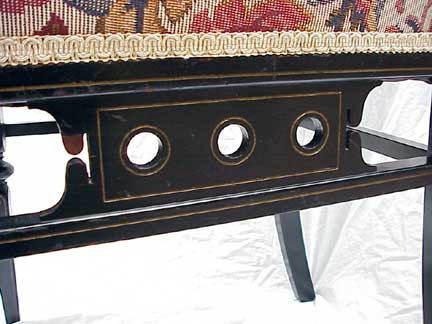 Please note the edge loss to the left side of this splat.
---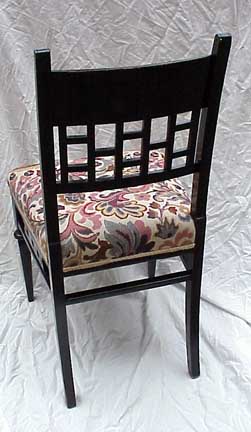 ---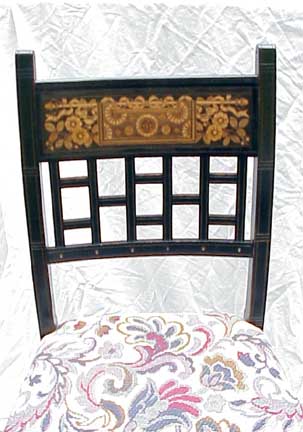 ---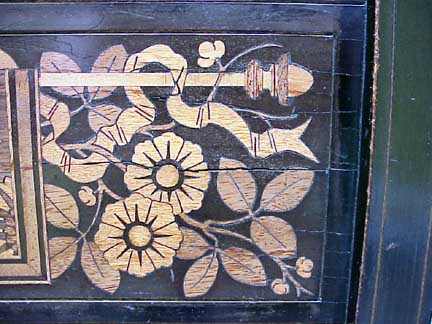 Please note the break line through the right side of the inlay.
---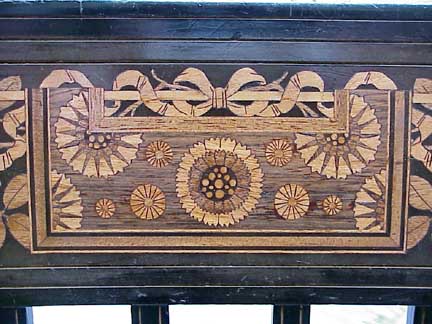 ---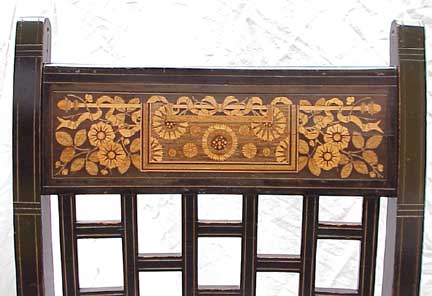 ---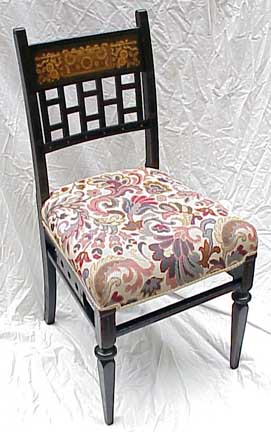 ---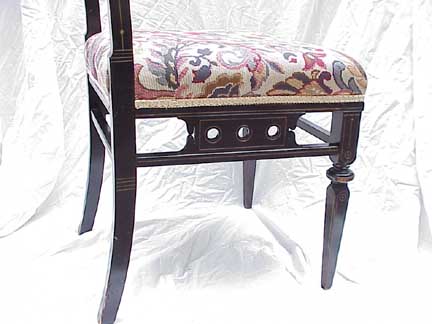 ---
HOME PAGE FOR THE DRAWING ROOM OF NEWPORT
ZSOLNAY // FURNITURE // GLASS // PORCELAIN // POTTERY // METAL
LIGHTING // PAINTINGS // EPHEMERA // TEXTILES // GOTHIC // MISCELLANEOUS
---
The Drawing Room is located at 152-154 Spring Street, Newport, Rhode Island 02840.We are open daily from 11 am to 5 pm and by appointment. If you have an interest in an item listed in this document or wish to purchase an item, please call us at 1-401-841-5060. The Partnership of Gacher and Santi has been in business for over 25 years. We have been located in Newport for over 11 years. Our email address

is: drawrm@hotmail.com
Offering a Luxury Bed and Breakfast Suite in the Heart of Newport
Free counters provided by Honesty.com.