The Days of our Lives through photographs
---
Federico Santi & John Gacher of Newport Rhode Island
April 19, 2006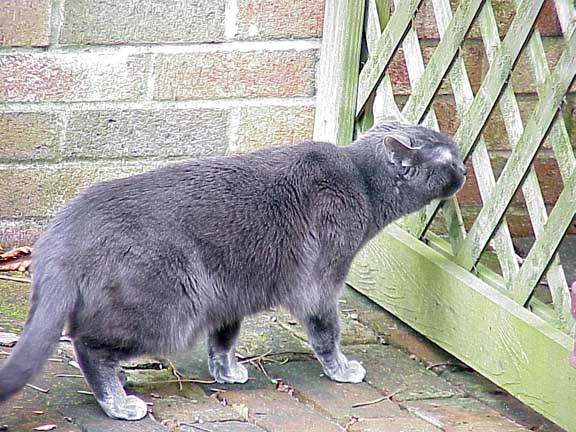 The Mink wants to always go on the other side !
---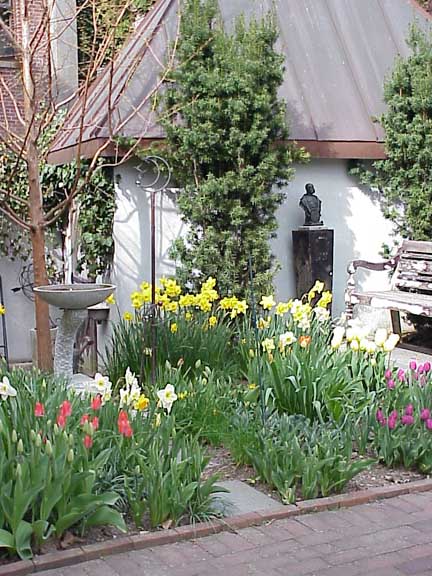 The tulips have started coming in along with the daffs.
---
When Special K is in the garden, the doves stay in the tree waiting for her to go inside.
---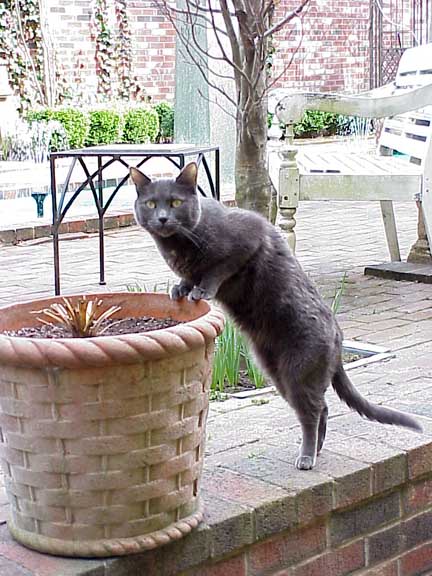 Caught in the act of sniffing.
---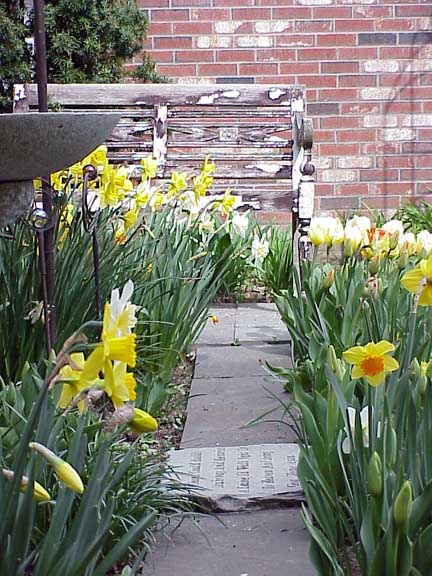 The path in the bulb bed.
---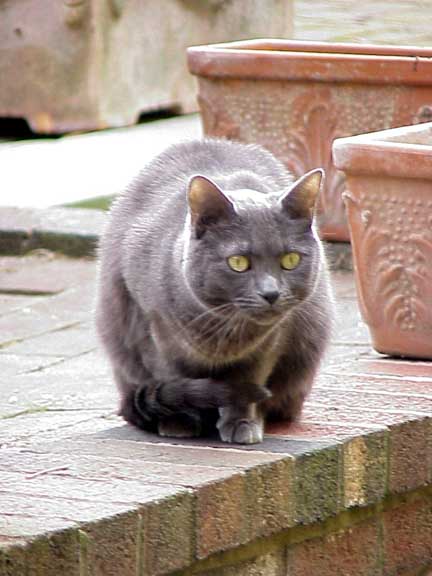 Focused on the open back door to the basement where Special K is NOT allowed.
---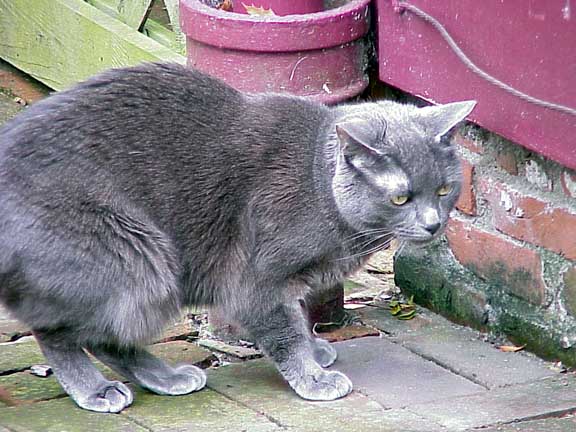 " I know I saw a mouse here a minute ago !"
---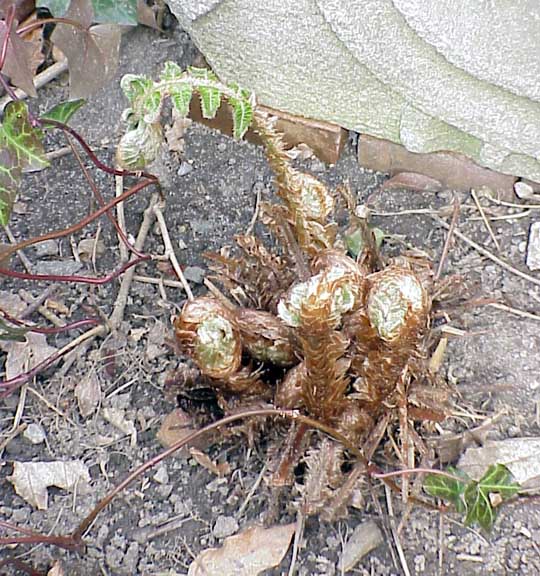 The start of the ferns.
---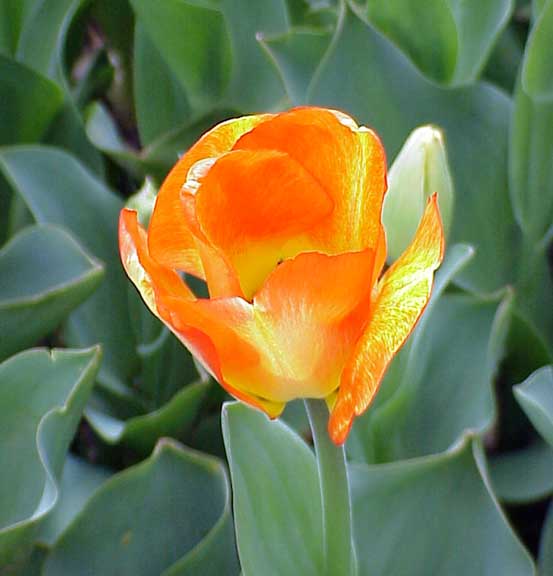 For some reason there is one long orange tulip.
---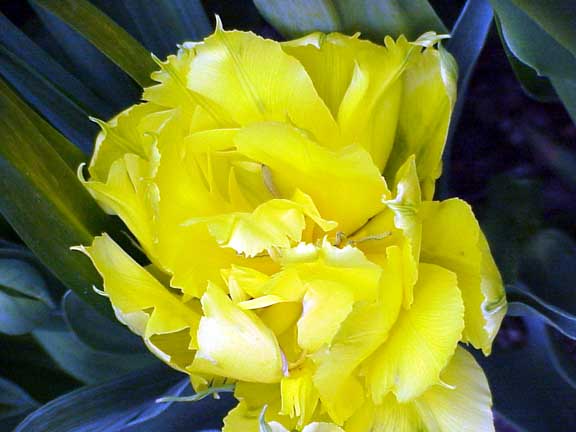 A yellow parrot.
---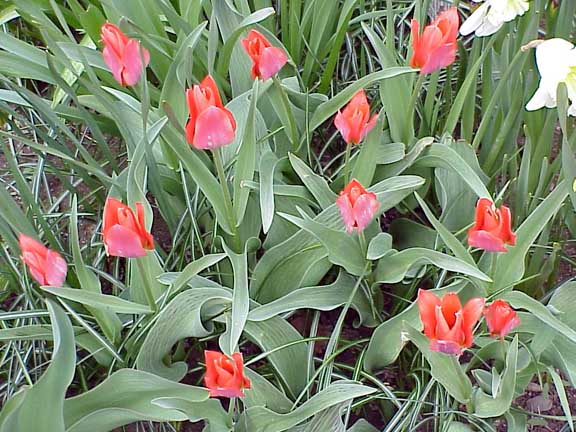 With cool days, the tulips stay closed for most of the day, it is the sun which opens them.
---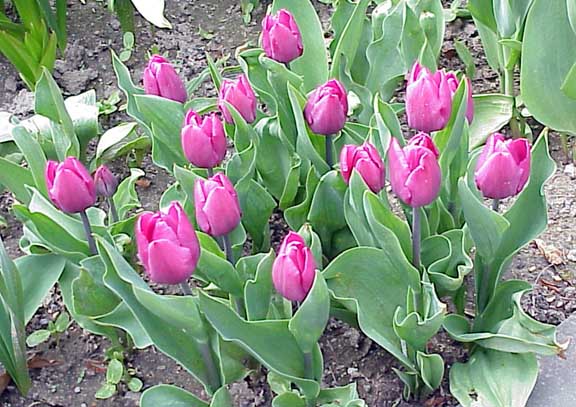 Short purple tulips. John masses the tulips in like colors.
---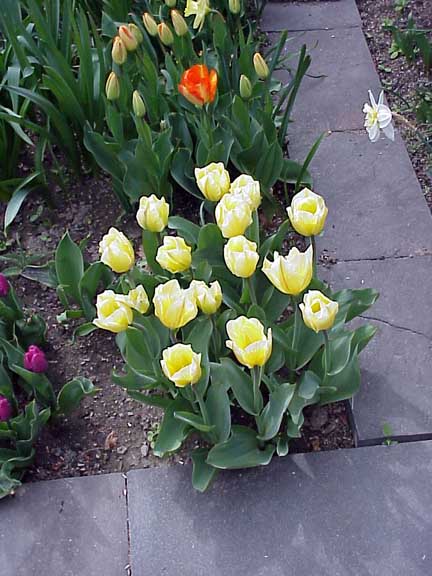 This bed will become a bed for annuals.
---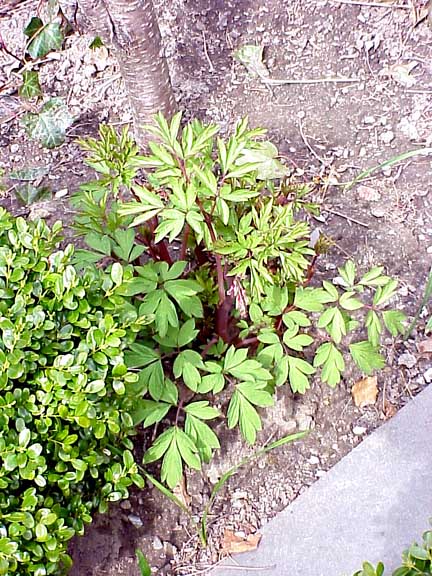 The bleeding heart is about 12" tall already. It is early this year, mabye it will be a long hot summer.
---
---
---
---
---
HOME PAGE FOR THE DRAWING ROOM OF NEWPORT
---
Our Email

isdrawrm@hotmail.com
Newport RI

Free counters provided by Honesty.com.

Visitors since 01-17-01