The Days of our Lives through photographs
---
Federico Santi & John Gacher of Newport Rhode Island
April 16, 2006
EASTER SUNDAY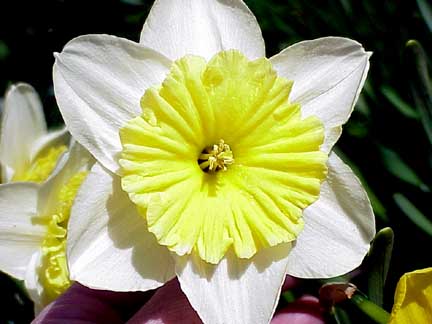 The Daffs are in full bloom.
---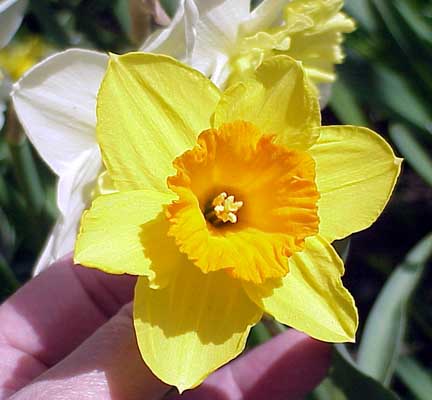 We have several varieties this year: John planted last fall.
---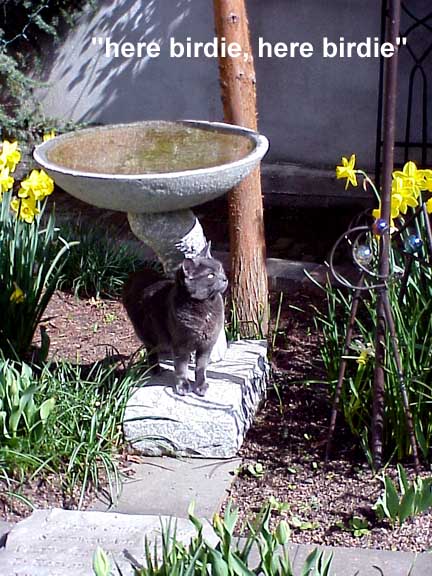 Special K waits under the bird bath, per chance to greet incoming visitors.
---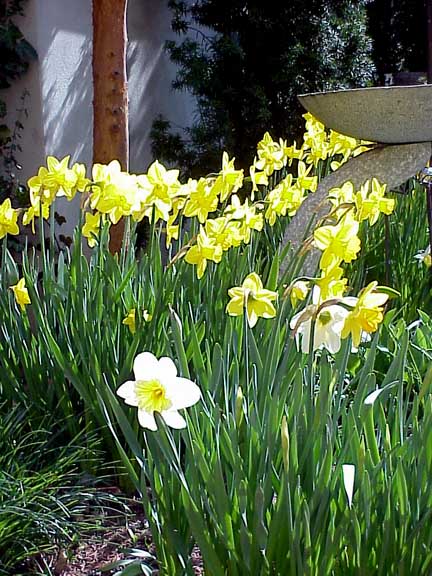 ---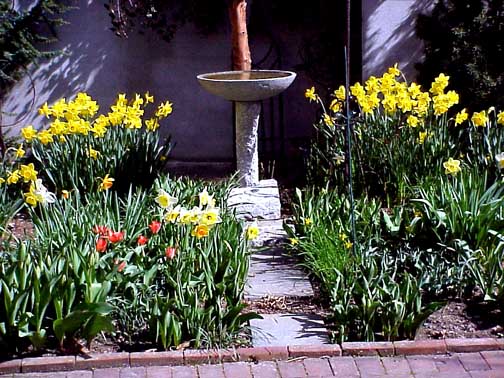 These beds are used first for spring bulbs then annuals. A large (bare) Dawn Redwood is directly behind the birdbath and will eventually hide the adjacent building.
---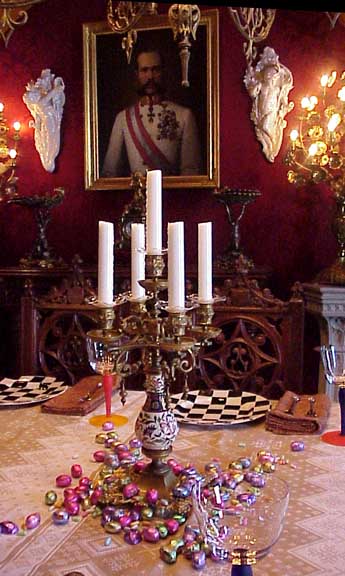 Getting the table ready for 6:00 p.m. Easter Supper: Morton, Brian, Steve & Marilyn, Evelyn and Herber; dinner for 8.
---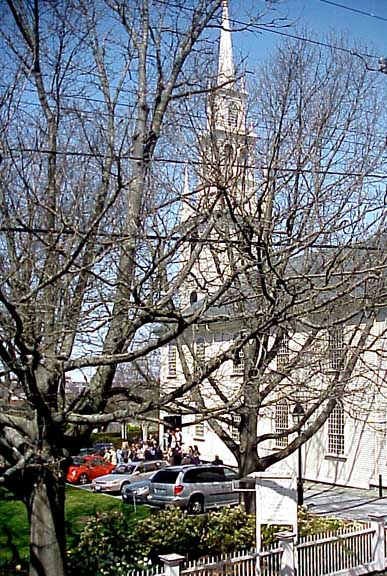 We live across from Trinity Church. Sunday services end today at 11 a.m.
---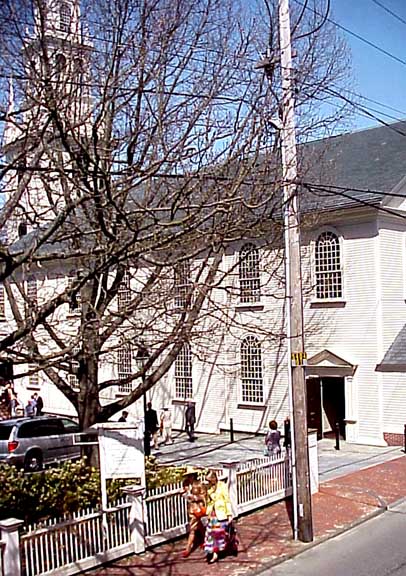 Services are over.
---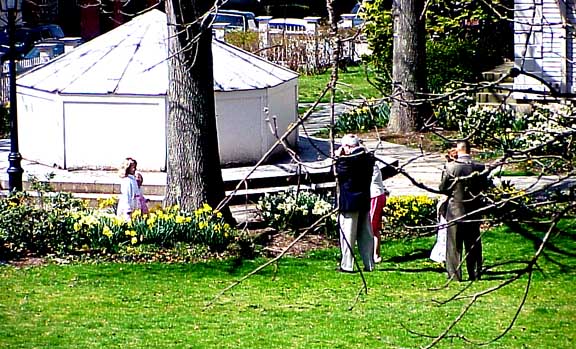 Grandparents take photos of their grandchildren dressed in their "Easter Best" after church in the park in front of our home.
---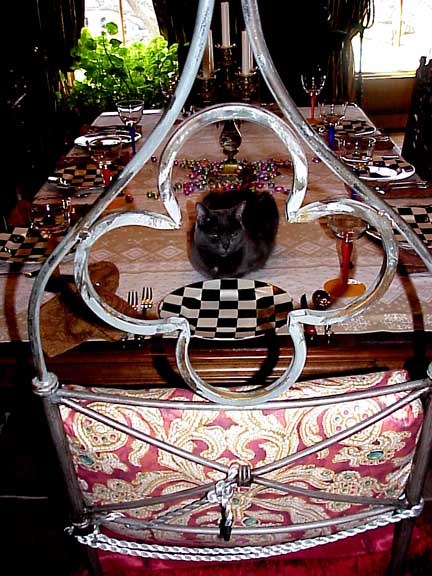 Special K waits to be served.
---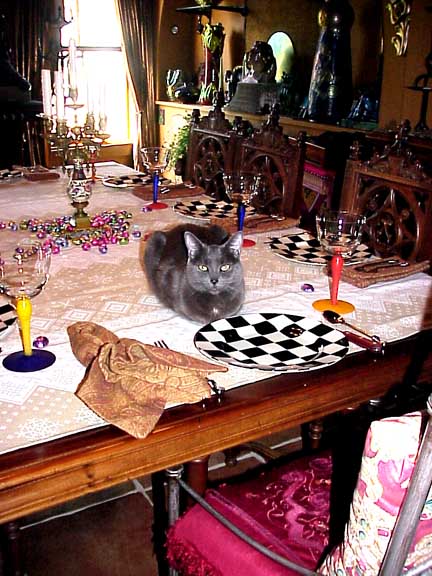 I guess we are dining together. The other guest won't mind !
---
The Easter Supper
Steve, John and Marilyn.
---
Herber, John, Bryan and Morton.
---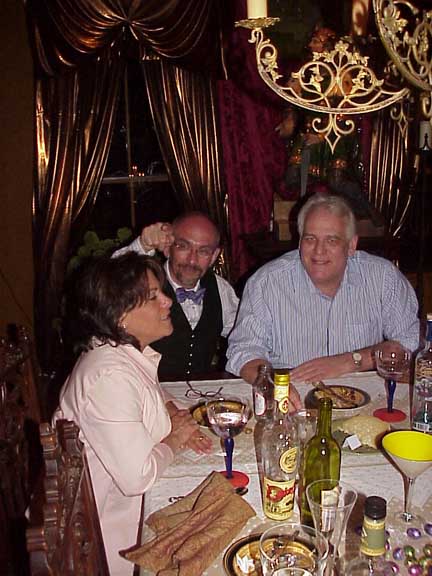 Marilyn, John and Herber.
---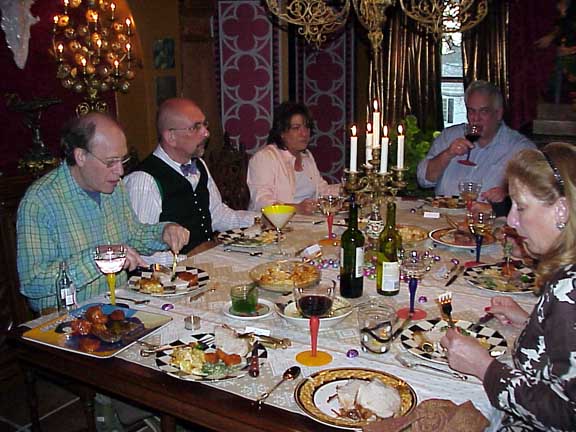 Crown Pork Roast, Rack of Lamb, Candied Sweet Potatoes, Creamed Spinach, Potatoes baked with aged cheddar cheese in a white sauce; Special Italian Cake from Federal Hill and assorted imported cheeses.
---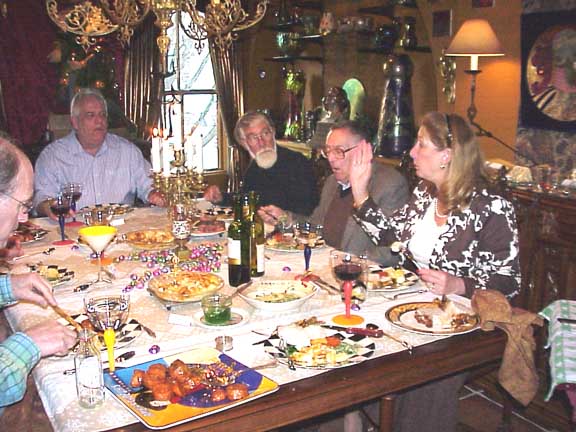 Evelyn blesses the food!
---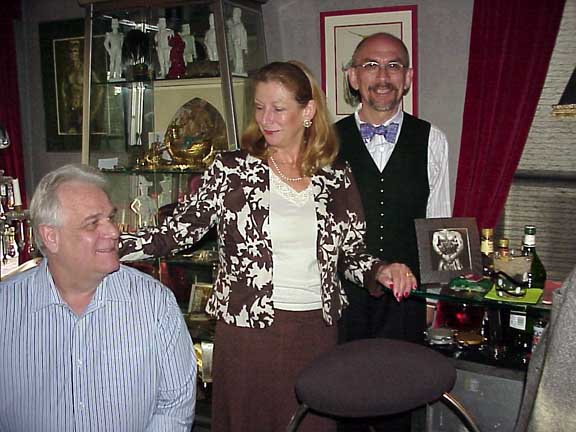 Cocktails before dinner: Herber, Evelyn and John.
---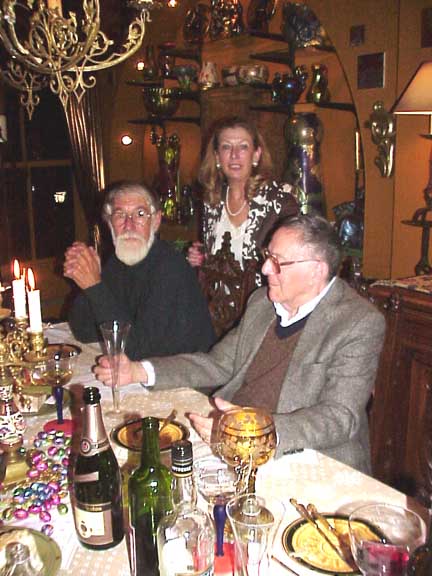 Bryan, Evelyn and Morton.
---
HOME PAGE FOR THE DRAWING ROOM OF NEWPORT
---
Our Email

isdrawrm@hotmail.com
Newport RI

Free counters provided by Honesty.com.

Visitors since 01-17-01