The Days of our Lives through photographs
---
Federico Santi & John Gacher of Newport Rhode Island
March 1, 2005
So . . . we have had more snow! March 1st and it is not over yet.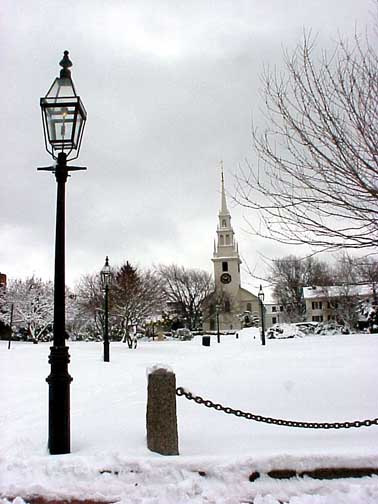 The view from the bottom of Queen Anne Square looking up toward Trinity Church: our home is at the top of this hill and we look down on Trinity and the Park. March 1, 2005
---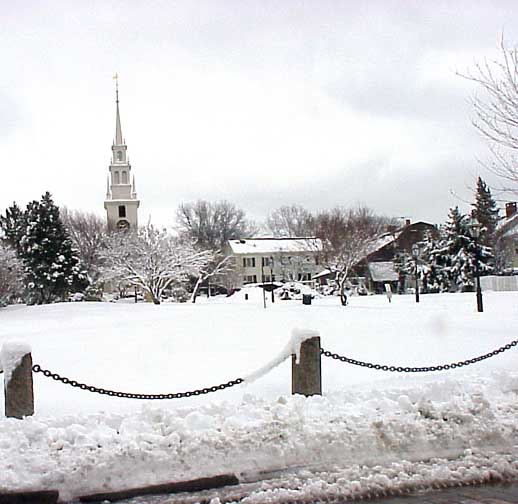 Queen Anne Square; it snowed about 7" last night. March 1, 2005
---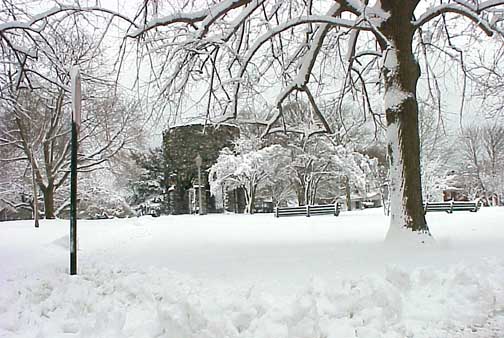 Touro Park with the Tower in the background. March 1, 2005.
---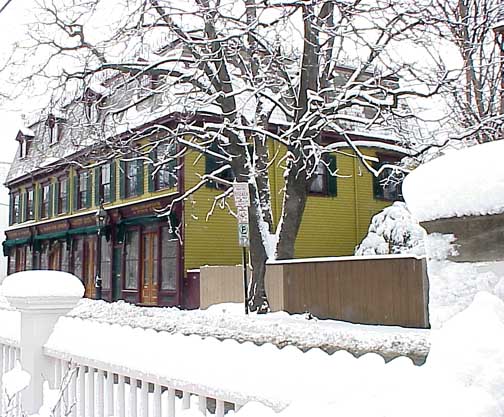 So . . . the images look so much alike this winter: one snow storm follows another and after all "tomorrow's another day." March 1, 2005.
---
This was a very heavy snow: hard to shovel and it stuck to the trees. March 1, 2005
---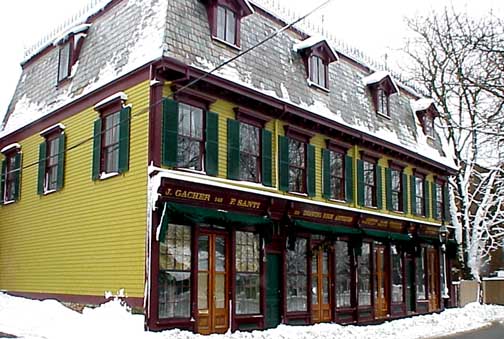 Certainly less snow than our 20" of a few weeks ago. Less than three weeks till Spring !
---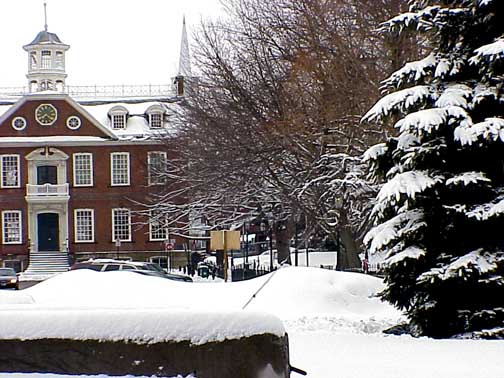 Washington Square looking at Colony House on the left. It is our 18th Century State House which is now open to the public as an Historic Museum. March 1, 2005.
---
HOME PAGE FOR THE DRAWING ROOM OF NEWPORT
---
Our Email

isdrawrm@hotmail.com
Newport RI

Free counters provided by Honesty.com.

Visitors since 01-17-01