The Days of our Lives through photographs
---
Federico Santi & John Gacher of Newport Rhode Island
November 23, 2006
Thanksgiving at George and Libby's home in Bristol, R.I.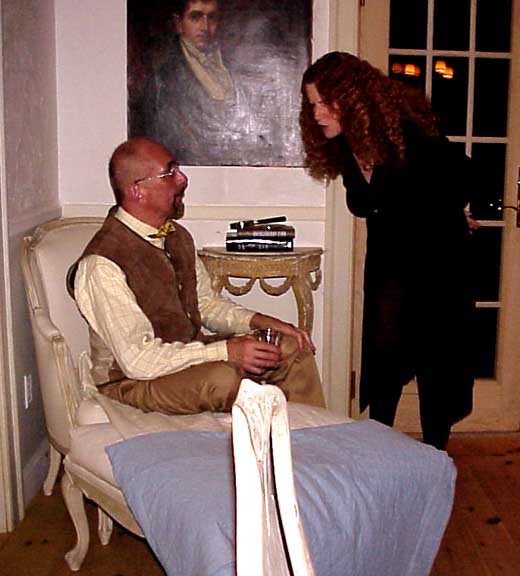 John and Libby catch up on Newport Gossip
---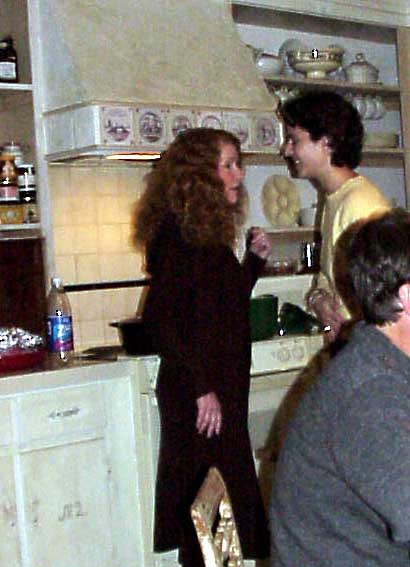 Libby and Guest Emanuella (second Cousin twice removed) Emanuella lives in New York City and is a packaging director for Estee Lauder.
---
One more Bourbon neat before the feast
---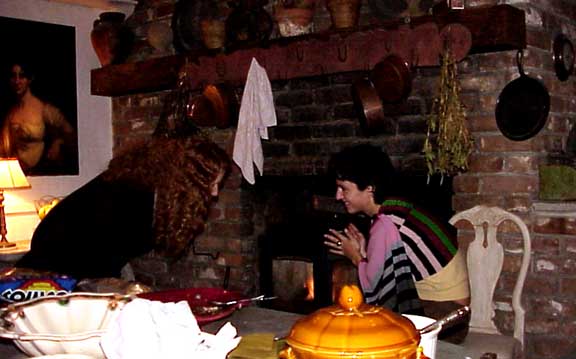 There is a stove on the other side of Libby and Emanuella: a perfect place to converse.
---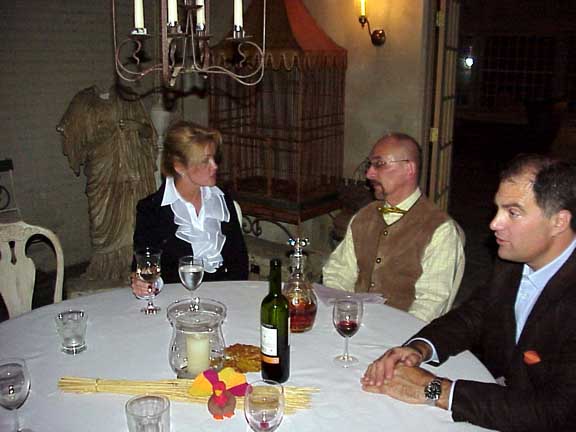 Two tables of 10 at each table: Meegan, John and Mark.
---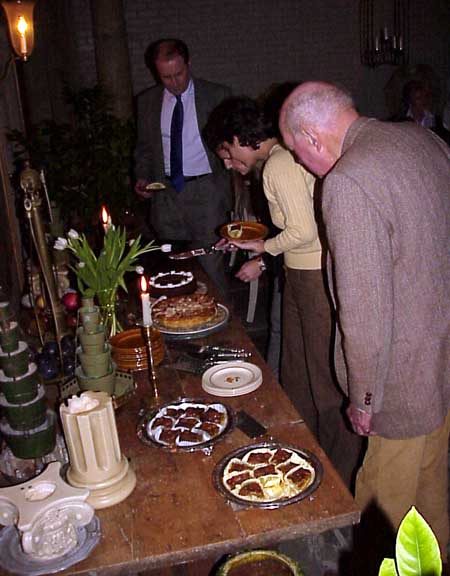 Desert is being served: Gretel made all the deserts: pecan/pumpkin tarts, apple tart and a chocolate of death cake!
---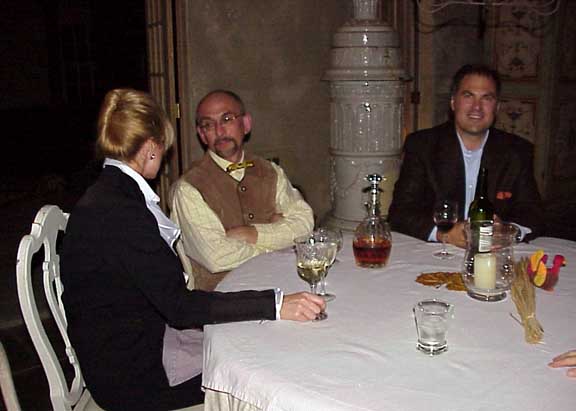 Table One.
---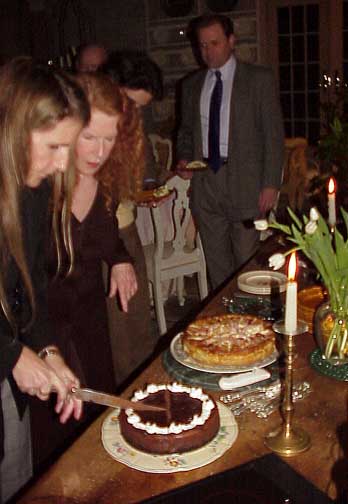 Gretel carves the chocolate cake.
---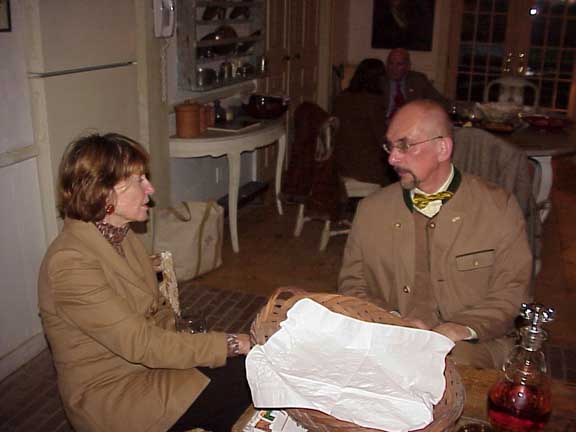 Pat and John catch up: Pat and George live up the road from Libby and George (a different one).
---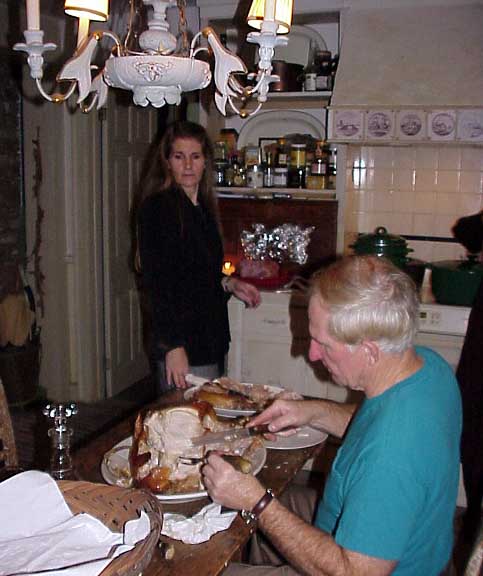 George is a Doctor and gets great pleasure from carving.
---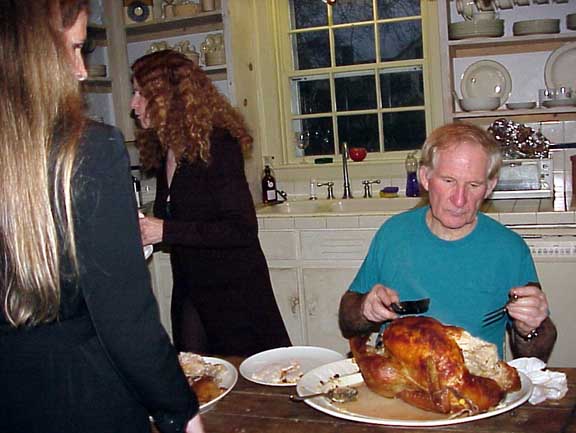 But then again, he became less enthusiastic when he found out the he was not getting paid for his service!
---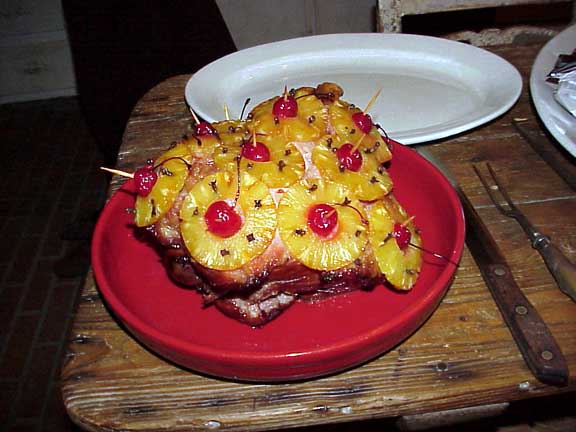 We brought a baked ham with glazed pineapple rings, cherries and cloves. Hmmmm. . . leftovers tomorrow
---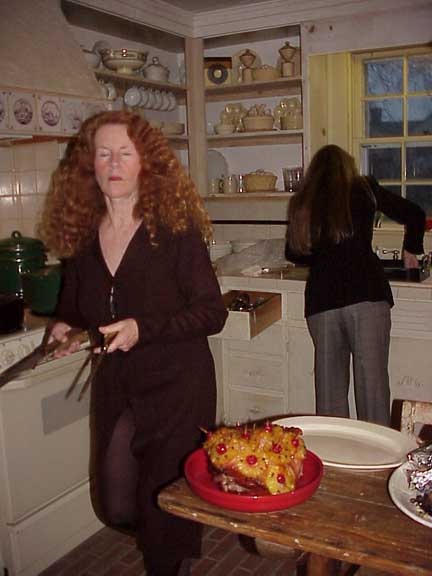 Libby closes her eyes as she passes the ham, to remove the temptation.
---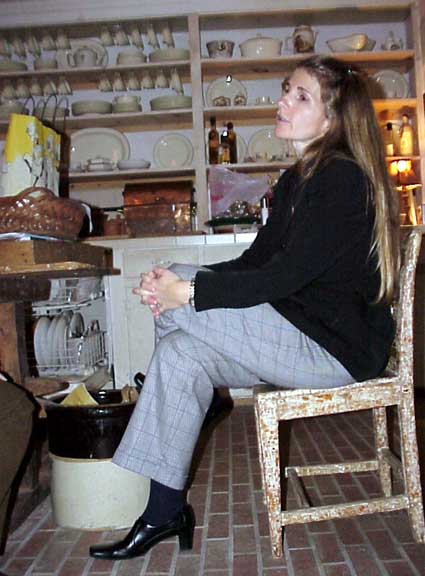 A relaxing moment for Gretel.
---
---
---
---
---
---
---
---
---
---
HOME PAGE FOR THE DRAWING ROOM OF NEWPORT
---
Our Email

isdrawrm@hotmail.com
Newport RI

Free counters provided by Honesty.com.

Visitors since 01-17-01