The Days of our Lives through photographs
---
Federico Santi & John Gacher of Newport Rhode Island
January 5, 2005
---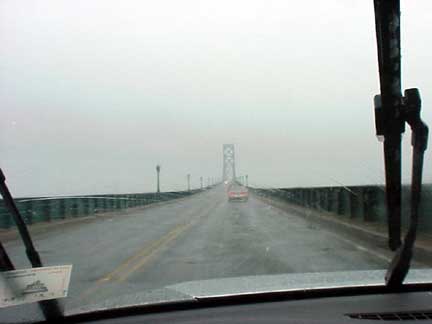 Going over the Mt. Hope Bridge on the way to Libby's home. January 5, 2005
---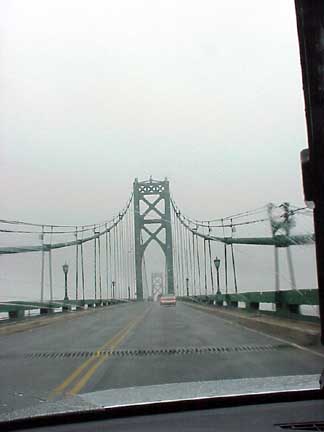 It is a cold sleety, dreary day today. January 5, 2005.
---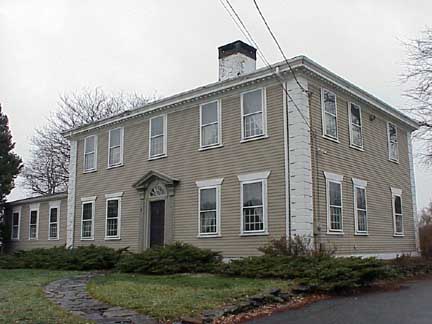 This is the front of Libby's home on Poppasquash Road, there are wings in the back about two times the size of what you see here and there is a separate lap pool building with guest quarters the size of most peoples homes. January 5, 2005.
---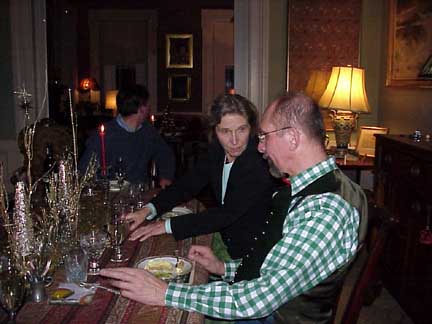 Going away party for Tom Michie and John Carpenter, they leave for Los Angeles where Tom will be the new curator of the Los Angeles Country Museum, he was the curator of The R.I.S.D. Museum in Providence. January 5 2005.
---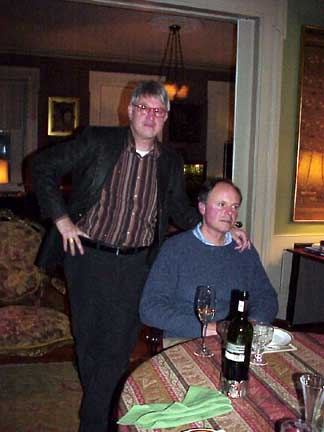 John Carpenter does not look very happy: New England to California ??? January 5,2005.
---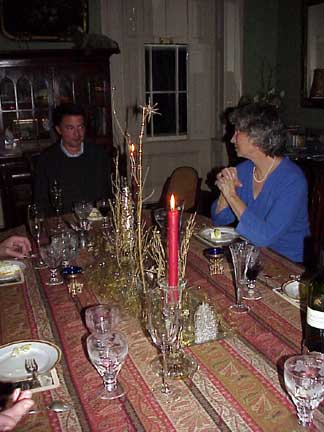 Marion (our hostess) has an town (row) house in Providence on Benefit Street. January 5, 2005.
---
HOME PAGE FOR THE DRAWING ROOM OF NEWPORT
---
Our Email

isdrawrm@hotmail.com
Newport RI

Free counters provided by Honesty.com.

Visitors since 01-17-01